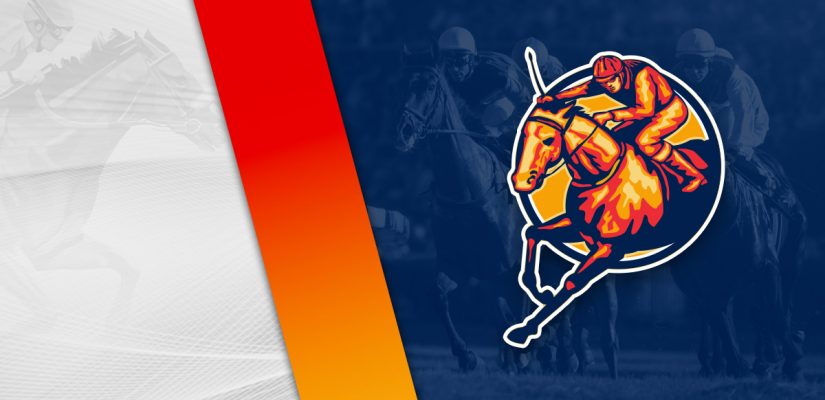 We have racing on Thursday afternoon and evening with a decent card of nine racecourses available for wagering at BetOnline. Stakes racing? You can skip today if that's what you're looking for.
There are a few small stakes races on Friday, but you're not looking at much. Los Alamitos Race Course has the feature with the running of the $100,000 Soviet Problem Stakes.
Over at Fair Grounds Race Course, they have the $50,000 Magic City Classic and $25,000 Kudzu Juvenile Stakes tomorrow. I don't consider $50,000 and $25,000 stakes racing, but Fair Grounds is throwing a name on those two events.
At Fair Grounds on Thursday, there are nine races for $229,000 in prize money. Head below for our free Fair Grounds Race Course picks on December 9, 2021.
Race 5
(2) Chief Cheetah
+400 (4/1)
(3) Fiftyfive Strong
+500 (5/1)
(4) Citizen West
+250 (5/2)
(6) Desoto's War
+600 (6/1)
Post Time: 3:09 p.m. CST
Distance:6 Furlongs
Purse:$18,000
The fifth race in New Orleans at Fair Grounds covers 6 furlongs for a $18,000 purse. Cypriano and Citizen West should be strong contenders for the top prize.
Cypriano is a one-time winner through seven attempts, with finishes of 4th, 1st, 10th, 9th, 3rd, 3rd, 2nd in his career.
He was a 2 ¾ length winner for a $24,000 purse on April 26, and then has been winless since then.
It was a good run for Cypriano in his most recent attempt, placing 2nd behind Devil's Tower by 5 ¾ lengths for a $50,000 purse on November 19.
Down to $18,000 after transferring from Churchill Downs, if his form holds this has to be winnable for him. Citizen West will provide a big challenge.
Citizen West is 1 for 8 in his career, and has finished 3rd, 2nd, 2nd, 1st, 2nd in his last five outings. He beat Doo Wop Don by 7 lenghts for a $21,000 purse.
Citizen West failed to follow up, but ran well to place 2nd behind Absolute Grit by 1 ½ lengths at Gulfstream Park in a $28,000 race. This looks like a good spot for Citizen West.
Race 7
(1) Whimsical Lady
+1200 (12/1)
(2) Connect It
+450 (9/2)
(5) Anita's Vision
+450 (9/2)
(6) Canada's Customs
+350 (7/2)
(7) Bode's Connection
+800 (8/1)
Post Time: 4:11 p.m. CST
Distance:1 Mile
Purse:$45,000
Race 7 goes for a mile on the dirt. This is the feature race of the day at Fair Grounds worth $45,000. Canada's Custom and Serape should be there at the wire this afternoon.
Canada's Custom is winless in one attempt, but had a promising debut on November 18 at Delta Downs. She showed 3rd in a $38,000 purse, finishing over 10 lengths back of the leader at the wire.
Canada's Custom was able to move up to show, which wasn't expected at her odds. Despite coming well short of a win, it's something to build on for the filly.
Serape has finished 2nd, 2nd, 3rd, 3rd, 2nd in her career, with consistency her game. Her two showings in 3rd were stakes races, most recently the $100,000 Louisiana Jewel Stakes on October 22.
In her latest attempt, Serape placed 2nd behind Mispachah by 1 ½ lengths in a $38,000 race. That was a bit disappointing after going 3rd in a $100,000 stakes race, but that form should be good enough against this field.
Serape doesn't have to be perfect on Thursday to win this one. If she runs her race, Serape should be rewarded with a trip to the winner's circle.
Race 8
(1) Commander Khai
+350 (7/2)
(2) Midnight Blue Note
+1500 (15/1)
(3) Pretty Boy Elm
+1500 (15/1)
(4) Intimidation
+800 (8/1)
(7) Hug the Munny
+600 (6/1)
(8) Great King
+400 (4/1)
(9) Tapizars Secret
+600 (6/1)
(10) Chimney Rock
+600 (6/1)
(11) O'l Red
+1000 (10/1)
Post Time: 4:42 p.m. CST
Distance:5 ½ Furlongs
Purse:$41,000
Race 8 covers 5 ½ furlongs for a $41,000 purse on the turf. This one should have some value at post time. Great King and Commander Khai both present bettable value in New Orleans.
Great King should have a chance from the outside here. On a transfer from the UK, the French bred Great King will make his US debut on Thursday.
He had a win on April 30, but winless in his last five tries. In his last attempt, Great King finished 5th at Epsom on August 30.
A hop across the pond to Fair Grounds should serve Great King well. Commander Khai is a one-time winner with a chance for a second on Thursday.
He's gone 4th, 4th, 6th in his last three assignments. In his last, Commander Khai finished 6th in a $134,000 race on November 4 at Churchill Downs.
This was after finishing 4th on October 3 in a $63,000 event. Down further than that to $41,000, Commander Khai should be competitive.
However, Commander Khai has to contend with a turf specialist from overseas in Great King. He didn't fly this far to lose at Fair Grounds in a $41,000 race.