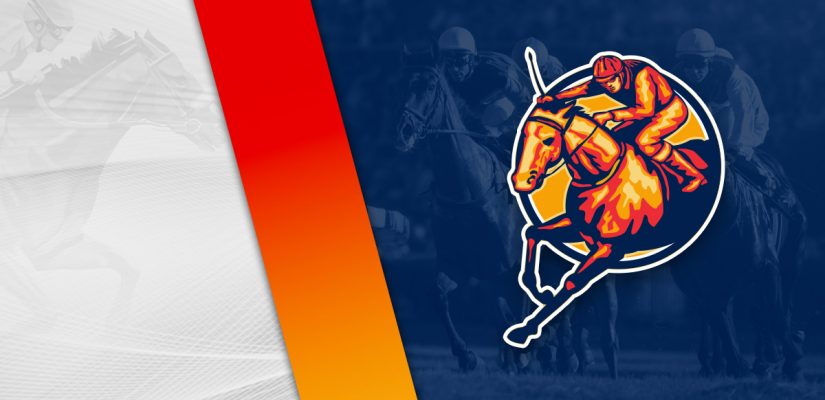 BetOnline is offering eight racecourses for wagering on Thursday afternoon and evening. The most notable tracks on the card are at Aqueduct Racetrack and Fair Grounds Race Course. On the weekend, all eyes will be looking at Gulfstream Park in Hallandale Beach.
The Pegasus World Cup is at Gulfstream Park on Saturday. Knicks Go is pointed to Gulfstream Park looking to notch another big win for his resume. He draws the inside post position going into this $3,000,000 Grade 1 event. We'll be at Gulfstream with all of the predictions for the day in Florida.
Fair Grounds Race Course has nine races worth $321,000 on Thursday afternoon. Five races are on the dirt and four on the turf. Head below for our best Fair Grounds Race Course picks on January 27, 2022.
Race 2
(1) English Treasure
+180 (9/5)
(2) Face Card Contessa
+600 (6/1)
(3) Boungiorno Bee
+1000 (10/1)
(4) La Gioiosa
+300 (3/1)
(5) Awesome Treat
+600 (6/1)
(7) Summer Mate
+600 (6/1)
Post Time: 1:35 p.m. CST
Distance:1 1/16 Miles
Purse:$46,000
The second race at Fair Grounds covers 1 1/16 miles on the turf for a $46,000 purse. La Gioiosa and English Treasure should be tough customers in Race 2.
La Gioiosa is winless in nine attempts, with probably her best chance of ending the losing streak today. After going 2nd, 5th, 2nd, 10th in her native country France, La Gioiosa was shipped overseas to the US.
In her most recent attempt, La Gioiosa placed 2nd behind Hana Road by 1 ¾ lengths for a $40,000 purse on December 3. This was following 9th on September 4 at Del Mar in a $70,000 race.
The class drop helped put her on the map. This should be a good spot for her, though English Treasure should have good traction for a win.
English Treasure is going to have a big chance of getting it done. She has finished 3rd, 2nd in two races, showing 3rd on September 4 for a $51,000 purse.
In her next race, English Treasure placed 2nd behind Flanigan's Cove by a half-length in an $84,000 event. That was tremendous form to put English Treasure in top contention. Look for her to do it again, this with a winning performance.
Race 3
(1) Bodie on Pointe
+1500 (15/1)
(2) She's a Fair Catch
+1000 (10/1)
(3) Spectacular Izzy
+1200 (12/1)
(4) Midnight Trip
+600 (6/1)
(5) Point of Victory
+350 (7/2)
(6) Rockin Sunday
+300 (3/1)
(7) Commercial Flash
+400 (4/1)
(8) Blue Ridge Heat
+800 (8/1)
(9) Nine Line Bind
+800 (8/1)
Post Time: 2:05 p.m. CST
Distance: 6 Furlongs
Purse:$18,000
Race 3 covers 6 furlongs on the dirt for an $18,000 purse. Rockin Sunday and Commercial Flash are big contenders to win the most money in Race 3.
Commercial Flash is 2 for 17 in her career with a decent chance of getting in today. The mare has finished 7th, 3rd, 1st in her previous three attempts.
She is coming off a half-length win over Ronnie's Peso for a $16,000 prize on December 3. This was after showing 3rd on September 16 in a $12,000 assignment.
Rockin Sunday is a two-time winner with the best chance of securing a win on Wednesday. She has finished 1st, 3rd, 2nd, 5th in her last four races.
Four races back on May 14, Rockin Sunday came through with a $23,000 win by 2 ½ lengths. That was a solid go, following up finishing 3rd, 2nd, 5th.
Two outings back, Rockin Sunday placed 2nd behind Carondelet by 2 ¾ lengths for a $24,000 purse. In her latest, she finished 5th for a $19,000 purse on December 17.
That was disappointing, but if Rockin Sunday gets back to how she's capable of running in prior form, expect the No. 6 to be a tough contender.
Race 5
(2) Enchanted Moon
+450 (9/2)
(3) My Pal Greeley
+1200 (12/1)
(4) Jumbo Highway
+600 (6/1)
(6) R and R Star
+600 (6/1)
(7) Fluffpoint
+160 (8/5)
(8) Priority Points
+2000 (20/1)
(9) Guilty as Charged
+1500 (15/1)
(10) That Vegas Boy
+800 (8/1)
Post Time: 3:05 p.m. CST
Distance:5 ½ Furlongs
Purse:$17,000
Race 5 is a $17,000 event on the dirt covering 5 ½ furlongs. Expect Enchanted Moon and Fluffpoint to have success in the stretch run if the field shakes out currently.
Enchanted Moon has finished 7th, 6th, 8th in three career attempts. In his most recent outing, Enchanted Moon finished 7th for a $22,000 purse on September 12.
He went 6th in a $40,000 purse on December 14 and then came back in another disappointing attempt on January 6. Enchanted Moon finished 8th in a $40,000 purse on January 6.
It's time for a class drop to $17,000 on Thursday. Fluffpoint might be too tough to beat, though. He is winless in six attempts, coming off a solid go December 18.
Fluffpoint placed 2nd behind Grand Priority by ¾ lengths for an $18,000 purse in that one. That form should be sufficient versus a shaky field in Race 5.