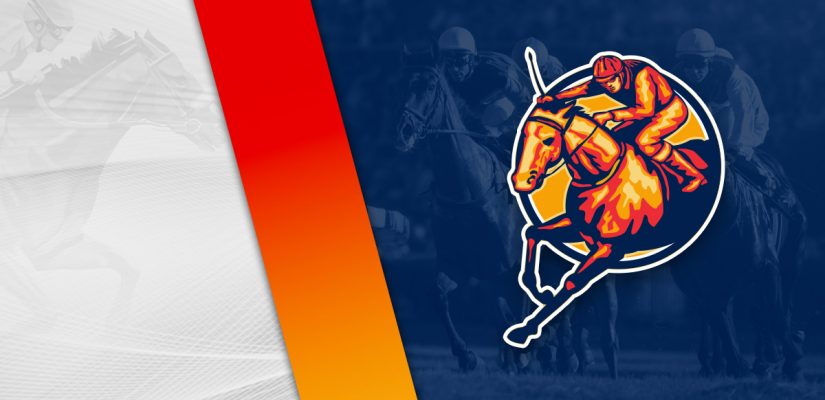 BetOnline has five racecourses for wagering under the thoroughbred tab at the racebook. There is Turf Paradise, Sunland Park, Parx, Louisiana Downs, and Fair Grounds Race Course on Tuesday. Also expect two or three harness racing tracks for wagering tonight.
Louisiana Downs has a quarter horse meet currently underway. If you are interested in thoroughbred or harness racing, there is something for everyone despite this being a smaller card. Our first stop is at Fair Grounds Race Course.
Fair Grounds has nine races worth $347,000 in prize money. Head below for our best Fair Grounds Race Course picks on March 1, 2022.
Race 1
(1) Sunday Scheming
+350 (7/2)
(2) Blondie Lox Babe
+1200 (12/1)
(3) Altered Dream
+1200 (12/1)
(4) Belmar Beauty
+400 (4/1)
(5) Cave Creek
+400 (4/1)
(6) Love and Lemons
+300 (3/1)
(7) Kona Katie
+1200 (12/1)
(8) Winning Quality
+450 (9/2)
Post Time: 1:05 p.m. CST
Distance:6 Furlongs
Purse:$19,000
The first race at Fair Grounds is a 6-furlong event for a $19,000 purse. Belmar Beauty and Sunday Scheming are likely good enough in this one to get involved in the stretch.
Belmar Beauty is 4 for 16 in her career and pretty fine recently. She has finished 1st, 3rd in her previous two attempts.
Belmar Beauty defeated Cave Creek by 1 ½ lengths for a $17,000 score on December 19. That was a good one from Belmar Beauty, though she didn't follow up on January 16.
The mare showed 3rd on January 16 in a $19,000 assignment. Another effort like that will put Belmar Beauty close.
Sunday Scheming is 4 for 21 with a strong win in her last outing. She came through for a half-length win over Cave Creek in a $19,000 assignment on February 6.
Sunday Scheming finished 6th, 5th, 1st in her last three, with the mare having success on easier terms. At her price from the No. 1 post, Sunday Scheming is worth considering.
Race 3
(1) Crypto Brave
+1200 (12/1)
(2) Tensas Virginia
+450 (9/2)
(4) Sandra's Juel
+1500 (15/1)
(5) Madame Jane
+300 (3/1)
(6) Silly Silly
+1200 (12/1)
(7) Steph's Spirit
+450 (9/2)
(8) Our Southern Girl
+500 (5/1)
(9) Lucky Gone Sweet
+1200 (12/1)
(10) Strong Chick
+1200 (12/1)
Post Time: 2:05 p.m. CST
Distance: 5 ½ Furlongs
Purse:$19,000
Race 3 covers 5 ½ furlongs on the dirt for a $19,000 purse. Consider Tensas Virginia and Madame Jane to have a chance for a win.
Tensas Virginia is 6th, 5th, 1st in three attempts in her career. After finishing 5th on November 27 in a $45,000 assignment, Tensas Virginia slid in class right to a win.
Tensas Virginia beat Zumra Bayou by 3 lengths for $23,000 on January 14. Appearing in another winnable race, expect this to be a shortlist day for Tensas Virginia.
Madame Jane is coming off a 2 ½ length win in a $26,000 event on January 19. Solid go which has been the case for most of her young career.
She has finished 2nd, 1st, 4th, 2nd, 4th, 1st in her career. Madame Jane has a good chance to make it back-to-back wins.
Race 4
(1) Jack the Umpire
+500 (5/1)
(3) Twirling Roses
+1000 (10/1)
(4) Denver City
+160 (8/5)
(5) Irish Hokie
+400 (4/1)
(7) In Sky We Trust
+600 (6/1)
(8) Populist
+1200 (12/1)
(9) Midnight Blue Note
+2000 (20/1)
Post Time: 2:35 p.m. CST
Distance:5 ½ Furlongs
Purse:$25,000
Race 4 is a $25,000 event covering 5 ½ furlongs on the turf. Jack the Umpire is 4 for 22 and has fallen behind recently. He has finished 5th, 4th, 8th, 6th in his previous four outings.
The gelding most recently went 6th on February 12 for a $28,000 purse. That wasn't up to speed after finishing 8th in a $48,000 event a race earlier.
Down to $25,000 is that going to be enough? Denver City has to be saying no. Denver City is 5 for 10 in his career, placing 2nd in his last two, and looks ready to do better.
Denver City had a five-race winning streak before going tougher. In his most recent, he placed 2nd behind Chimney Rock by a neck for $24,000 and then 2nd by 1 length in a tougher $32,000 race.
With another opportunity in a $24,000 assignment, expect Denver City to hold well this time. It may not be the easiest, but if she's in her current form this can be a win.