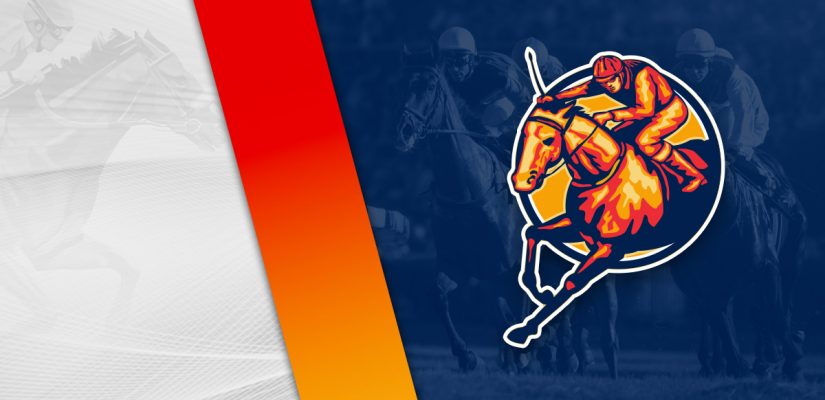 We're on the racetrack Thursday afternoon with more horse racing picks on St. Patrick's Day. This is allegedly supposed to be a lucky day, but I still advise you to play your regular units and not get drunk on overbetting today. That's not how you find success.
BetOnline has eight racecourses for wagering on Thursday. Here you can find the likes of Oaklawn Park, Fair Grounds Race Course, and Gulfstream Park running.
Fair Grounds is home to the $1,000,000 Louisiana Derby (Gr. 1) on March 26. This is a big one. It's the first 100-50-20-10 point prep race on the Road to the Kentucky Derby.
As far as Thursday is concerned, we're looking at Fair Grounds first in the afternoon. Fair Grounds has nine races worth $277,000 on Thursday. Head below for our best Fair Grounds picks on March 17, 2022.
Race 2
(1) Vicious Velma
+160 (8/5)
(2) C C's Cowgirl
+600 (6/1)
(4) C C's Freedom
+2000 (20/1)
(5) Veils and Vows
+300 (3/1)
(6) Dressedtoimpress
+600 (6/1)
(7) It's Time Baby
+2000 (20/1)
(8) La Danta
+1500 (15/1)
Post Time: 1:35 p.m. CST
Distance: 1 Mile 70 Yards
Purse:$17,000
Race 2 is a mile and 70 yards race for a $17,000 purse. Look at Veils and Vows and Vicious Velma should have a strong presence in this one.
Veils and Vows is winless in eight attempts, but should have a bold bid after showing 3rd in back-to-back races going into Thursday.
In her most recent attempt, Veils and Vows showed 3rd for a $17,000 event on February 24. The filly showed 3rd in the same grade a race earlier.
Vicious Velma is winless in nine, but coming on hard recently. The filly is 2nd, 7th, 2nd, 2nd, 2nd in her previous five attempts.
In her latest, Vicious Velma placed 2nd behind Supertrix by 3 lengths in a $17,000 purse. This was after placing behind Galileas Promise by 4 ½ lengths for $20,000.
In the best form at the moment, the No. 1 should be tough from the inside.
Race 6
(1) Freeze the Day
+600 (6/1)
(2) Honorary Guest
+500 (5/1)
(3) Dove With a Cause
+800 (8/1)
(4) Plants and Birds
+600 (6/1)
(6) Valiant Mini Star
+800 (8/1)
(7) I Got Wings
+1000 (10/1)
(8) Turf Dancer
+450 (9/2)
Post Time: 3:35 p.m. CST
Distance: 1 1/16 Miles
Purse:$20,000
Race 6 covers 1 1/16 miles on the turf for a $20,000 purse. Expect big work from Honorary Guest and Shishito on these terms.
Honorary Guest is winless in two attempts, finishing 5th, 4th in two appearances. In her most recent attempt, Honorary Guest was 4th for a $32,000 purse on December 18, 2020.
This was after going 5th on her debut run November 20, 2020. After a lengthy layoff, Honorary Guest is back down in class and likely better form.
Shishito is 2nd, 4th, 9th in three attempts. As a first-time runner on October 19, Shishito placed 2nd behind Kitten's Collusion by 1 ¼ lengths for $30,050.
That was a good start, but Shishito couldn't keep it up at Fair Grounds. In her most recent, she finished 9th on March 1 for a $46,000 purse.
Down in grade all the way to $20,000 for the easiest race of her career, this looks like a good spot for Shishito to cash in a win.
Race 8
(1) Smooth Custom
+2000 (20/1)
(2) Mahoney Road
+300 (3/1)
(3) Tempo Madness
+800 (8/1)
(5) Eye Dee Kay
+600 (6/1)
(6) Twentyone N Charge
+800 (8/1)
(7) Levee Proud
+500 (5/1)
(9) Can't Hush This
+400 (4/1)
(10) Cloud Without Rein
+800 (8/1)
Post Time: 4:36 p.m. CST
Distance:5 ½ Furlongs
Purse:$46,000
Race 8 is about 5 ½ furlongs for a $46,000 purse on the grass. This turf race should see Art Heist and Mahoney Road should have a good chance at a win in Race 8.
Art Heist is winless in four attempts and should have a better opportunity on Thursday. In his most recent attempt, Art Heist finished 8th on February 19 in a $55,000 assignment.
That was disappointing after Art Heist finished 4th for a $58,000 purse on January 22. Down to $46,000, expect much better results for Art Heist.
Mahoney Road started his career on August 28 and has shown 3rd in two attempts. The colt most recently appeared at Churchill Downs and finished 3rd in a $120,000 race.
It was highly impressive at that level. Mahoney Road has been fast in workouts, with a time of 47.40 seconds at 4 furlongs in back-to-back attempts.
Mahoney Road should be the top pick in this form.