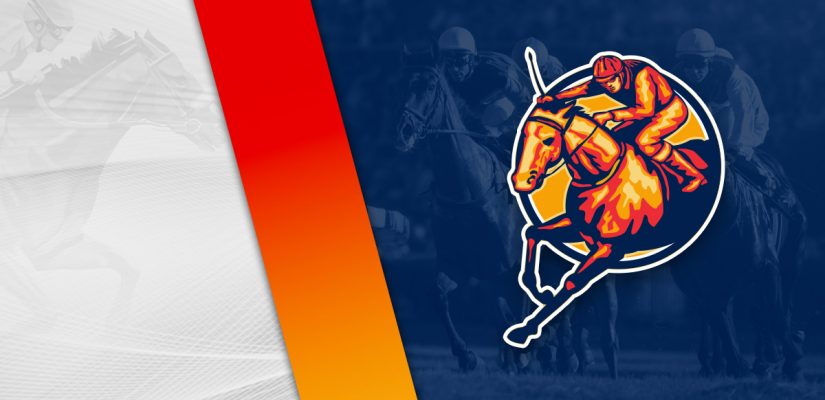 We're back on the turf and dirt on Wednesday afternoon, as we search for winning horses. BetOnline has nine racecourses from North America for wagering on Wednesday afternoon and evening. The most notable tracks have to be Gulfstream Park and Fair Grounds Race Course.
It isn't too much today, but better than basically only Parx and Turf Paradise for thoroughbred racing. There was also Sunland Park in New Mexico yesterday, but nothing to get excited about. There are no stakes races on the card, which will resume on March 19.
The $500,000 Essex Handicap (Gr. 3) is the feature this coming weekend at Oaklawn Park. The big race of March is the $1,000,000 Louisiana Derby (Gr. 1) on March 26 at Fair Grounds.
As far as Wednesday is concerned, our first stop is at Fair Grounds Race Course. Fair Grounds has nine races worth $324,000 today. Head below for our best Fair Grounds picks on March 16, 2022.
Race 2
(2) Wicked Rose
+600 (6/1)
(3) Zong Tough
+800 (8/1)
(4) Janets Jay Jay
+450 (9/2)
(6) Forged In Steel
+800 (8/1)
(7) Custom Bobby's
+250 (5/2)
Post Time: 1:35 p.m. EST
Distance: 1 Mile 70 Yards
Purse:$53,000
Look for Custom Bobby's and Duvee to run a strong race in Race 2. Custom Bobby's and Duvee should battle hard in the stretch run in this one.
Custom Bobby's is a one-time winner through 11 attempts. He is 4th, 2nd, 3rd, 4th in his previous four attempts.
Three races back, Custom Bobby's placed 2nd behind Run Pocket by 1 length in a $41,000 assignment. Following that one, Custom Bobby's showed 3rd on January 20 for $47,000.
In his most recent, he finished 4th in a $47,000 race. Expect Custom Bobby to be competitive, but he needs more for a win.
Duvee is 3rd, 4th, 2nd, 1st in four career races. He is coming on nicely and scored a $52,000 win on February 12 by 8 lengths in a blowout. This came after placing 2nd behind Inheatly by a length in the same grade.
Race 2 looks like it is Duvee's to win if he's feeling good today.
Race 3
(1) Reckless Ransom (1A) Soul Song
+250 (5/2)
(2) Nosy Banker
+350 (7/2)
(3) Crusader Express
+800 (8/1)
(5) Jeb's Lucky Eight
+1200 (12/1)
(6) Halfmoon Reef
+500 (5/1)
(7) Loveu And Proudofu
+2000 (20/1)
(8) Louisiana Hero
+800 (8/1)
(9) Luke's Cajun Star
+800 (8/1)
Post Time: 2:05 p.m. CST
Distance:5 ½ Furlongs
Purse:$23,000
Race 3 is our second stop at Fair Grounds with a $23,000 event. Look at Halfmoon Reef and Reckless Ransom could get into it at this level.
Halfmoon Reef is inconsistent, but has the talent to win if he's feeling right. He's hard to count out given his ability, but also hard to trust because of how on and off Halfmoon Reef goes.
He has finished 9th, 4th, 1st, 7th in his previous four events, with a win on January 16 for a $20,000 prize. That was a good look for Halfmoon Reef.
However, fell back to 7th on February 11 in a $23,000 assignment. Reckless Ransom has to be in consideration as well.
Reckless Ransom is 13 for 73 and coming off a strong win on February 11. He was there for a 4 ½ length win and Halfmoon Reef last.
Halfmoon Reef was the favorite and that didn't go well. If Reckless Ransom runs like that again, it should be another clear victory.
The No. 1 kicked going into the stretch and couldn't get caught. It was a nicely run race and this looks like another good spot for Reckless Ransom.
Race 7
(1) Tizafeelin (1A) Misty Veil
+400 (4/1)
(2) It'sfiftyshadetime
+2000 (20/1)
(3) Super Quick
+450 (9/2)
(5) Microcap
+1000 (10/1)
(6) Audrey's Time
+350 (7/2)
Post Time: 4:05 p.m. CST
Distance: 1 1/16 Miles
Purse:$56,000
Race 7 goes for 1 1/16 miles on the dirt at Fair Grounds. This $56,000 purse should be between Audrey's Time and Clairere in the stretch run.
Audrey's Time is 4 for 17 in her career and 1st, 3rd, 1st, 3rd in her previous four attempts. She is looking good, including graded appearances in the Falls City Stakes (Gr. 2) and Houston Ladies Classic Stakes (Gr. 3).
In her most recent attempt, Audrey's Time showed 3rd in the $400,000 Houston Ladies Classic Stakes on January 30. This was after a 1 ¾ length win in the $75,000 Joseph E. Spanky Broussard Memorial Stakes.
Clairere has run in nine graded races in ten total appearances. She is going to be tough in this one. Overall, the filly has two wins in two attempts, finishing 3rd, 2nd, 1st, 4th in her previous four.
She was a winner of the $1,000,000 Cotillion Stakes (Gr. 1) on September 25 by 2 ½ lengths over Obligatory. Impressive.
However, Clairere most recently finished 4th on November 6 in the $2,000,000 Breeders' Cup Distaff (Gr. 1). Considering how tough that race was against tough competition, it wasn't a bad attempt.
If she is interested in running, this looks like a winnable race. I'd look towards the No. 4 who is the most accomplished horse in this race by far.