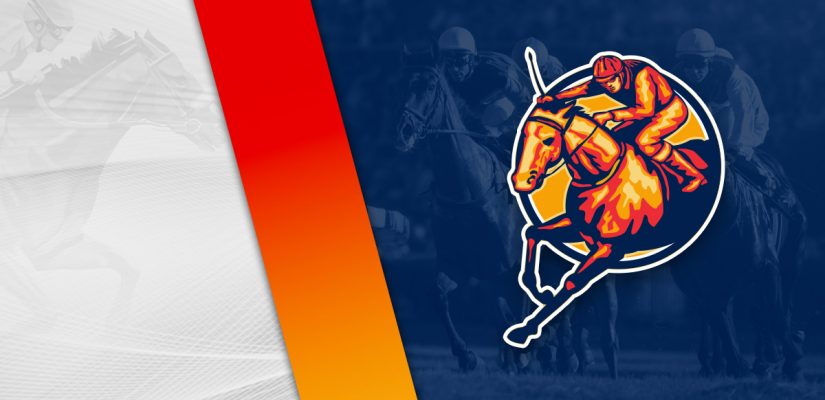 We're opening up the sports betting card on Monday at Finger Lakes in Farmington, New York. Finger Lakes is one of my favorite weekday card tracks and that's what we're playing at TheSportsGeek to begin the new week.
Breeders' Cup In November
Do you miss Triple Crown season? The Breeders' Cup festivities are in November at Keeneland. Breeders' Cup Challenge Series races are used as qualification events throughout the rest of the summer
Finger Lakes Racetrack has nine races worth $177,100 this afternoon. Head below for our best Finger Lakes Racetrack picks for July 11, 2022.
Race 2
(1) Lohengrin Two
+350 (7/2)
(2) Noble Endeavor
+500 (5/1)
(3) First Deputy
+500 (5/1)
(4) Adios Asher
+200 (2/1)
(5) Harrison Knows
+600 (6/1)
(6) Tommy the Torch
+300 (3/1)
The second race at Finger Lakes Racetrack covers 6 furlongs for a $24,700 purse. Top contenders include Tommy the Torch and Adios Asher.
Tommy the Torch is 5 for 22 and in the top-3 in four straight performances. He cashed in a 9 ¼ length win for a $24,000 purse.
Impressive feat from Tommy the Torch, but he couldn't go back to the winner's circle in his last two attempts. In his most recent outing, Tommy the Torch placed 2nd behind Panama Paul by 2 lengths for a $24,700 prize.
Adios Asher is 2 for 6 with a winning run back in the $116,242 Aspirant Stakes in September. He looked great in an upset by a nose over Daufuskie Island.
Adios Asher most recently placed 2nd behind Torontotoro by 1 length in a $38,000 assignment. That wasn't a bad effort in that class. Down to $24,700, he has to be highly considered in Race 2.
Race 4
(1) Smart Broad (1A) Fast Fran
+400 (4/1)
(2) Social Mobility
+300 (3/1)
(4) Time's On My Side
+800 (8/1)
(5) Kaufy Futures
+600 (6/1)
(6) Katies Courage
+1000 (10/1)
(7) Christmas Dinner
+600 (6/1)
Race 4 is a $19,400 event covering 6 furlongs on the dirt. Social Mobility and Lune Lake should have a solid presence in the final furlong.
Social Mobility is 13 for 66 and finished 4th, 1st, 1st in her previous three attempts. The mare struck with back-to-back wins on May 30 and November 22.
In the November race, Social Mobility beat Ma Meatloaf by 2 ¾ lengths for a $12,600 prize. She returned on May 30 with a $17,300 win by 1 ¾ lengths over Treatherlikestar.
Lune Lake has a successful career with 14 wins in 33 attempts. She's finished 1st, 10th, 7th, 1st, 1st, 1st in her previous six races.
In her latest race, Lune Lane beat Christmas Dinner by 3 ¼ lengths on June 21 in a $12,600 event. This was much too easy. Up in class to $19,400, this shouldn't be that challenging.
Race 7
(1) Silent Invasion
+250 (5/2)
(2) Becky's Mission
+800 (8/1)
(3) Winter Siren
+400 (4/1)
(4) Sweet Sugar Baby
+350 (7/2)
(5) Quiet Horizon
+1500 (15/1)
(7) Starship Precious
+500 (5/1)
(8) Flurry of Roses
+600 (6/1)
Race 7 is a mile and 70-yard trip on the dirt. Sweet Sugar Baby and Silent Invasion should be leading contenders in the seventh event.
Sweet Sugar Baby is 1 for 9 and looking for back-to-back wins following a victory on June 15. The filly defeated Unbridled's Reign by 1 ½ lengths in a $32,100 event.
That was a positive showing after finishing 4th on May 11 for a $32,100 purse. The win wasn't expected, so we'll see how Sweet Sugar Baby runs in a $25,800 event on Monday.
Silent Invasion has finished 3rd, 1st, 2nd, 4th, 2nd in five attempts. She beat Triple P by 1 ½ lengths for a $32,100 event on May 30.
A month later she showed 3rd in a $25,800 event on June 22. From the inside on the inside rail, look for Silent Invasion to be the leading player.