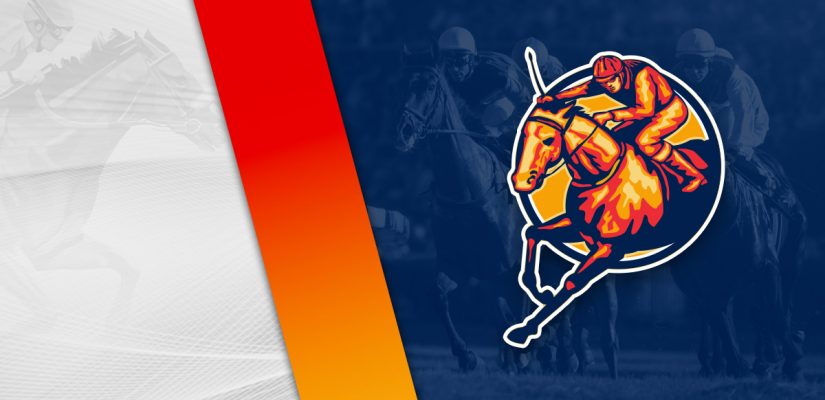 It is back to the racetrack on Tuesday afternoon. We are going through the card looking for winning ponies. The biggest news this week is the opening of the Saratoga summer meet. They are coming off a record-breaking meeting and hope to have more success this year.
Perfect Day at Finger Lakes
We had a nice day at Finger Lakes Racetrack to open the week on Monday afternoon. TheSportsGeek is back in Farmington on Tuesday looking for more winning horses.
Finger Lakes Racetrack has eight races worth $154,600 on this card. Head below for our best Finger Lakes Racetrack picks on July 12, 2022.
Race 2
(1) Scintillation (1A) Im Gonna Win
+180 (9/5)
(4) Disco Party
+1000 (10/1)
(5) Stay Home Mama
+350 (7/2)
(6) Passion Police
+500 (5/1)
Race 2 should be an event between Stay Home Mama and Addison are on my shortlist to win the second at Finger Lakes.
Stay Home Mama is 2 for 17 and 3rd in three straight going into Tuesday. She's finished 3rd, 3rd, 3rd, 2nd, 1st in her previous five attempts.
Stay Home Mama was a 4 ½ length winner on October 27, 2021 in a $12,600 assignment. The filly hasn't repeated since then, but competitive. In her most recent attempt, she showed 3rd in the same class.
Addison is a mare that should have a strong showing. She is 3 for 24 in her career and finished 4th, 3rd, 5th in her last three trips.
In her latest win, Addison won at Turf Paradise in January for a $27,000 purse. She's gone winless in five races since then. In her most recent run, Addison finished 4th in a $14,000 assignment. Down to $12,600, more is expected.
Race 4
(1) Love Myself
+800 (8/1)
(4) C J's Grand Slam
+600 (6/1)
(5) Cinco Linko
+250 (5/2)
(6) Treasured Image
+600 (6/1)
Race 4 is a 5 ½ furlong event for a $16,000 purse at Finger Lakes. I'm looking at Goldenini and Magic Pro as serious players in this company.
Goldenini finished 5th in his debut on June 8. His team was probably looking for something better, but he's open to improvement. The gelding didn't look interested, as he showed little in the $32,100 event.
He was tired and looked like a horse that would appreciate a drop to a $16,000 race. Expect him to have a much better showing.
Magic Pro will compete hard in this one as a slight long shot. He is looking for his first win in nine career starts.
Magic Pro has finished 4th, 7th, 2nd in his previous three attempts. Despite no win, he can succeed in this one.
He most recently finished 4th in a $32,100 assignment. Given that class, it wasn't too bad of an effort. Another effort like that in a $16,000 race and Magic Pro should have a big chance.
Race 6
(1) Comfortable Cat
+1500 (15/1)
(2) Fables Love Affair
+400 (4/1)
(4) Call Me Carmelita
+800 (8/1)
(5) R Working Girl
+160 (8/5)
(7) I'm a Good Looker
+600 (6/1)
Race 6 is a 5 ½ furlong trip for a $12,600 event at Finger Lakes. Peggy Sue and R Working Girl should be top contenders in the final furlong.
Peggy Sue is 5 for 30 and she finished 5th, 1st, 2nd, 3rd in her previous four attempts. Two races back, Peggy Sue beat Ma Meatloaf by a half-length in a $12,600 event.
That was a nice run, but she couldn't follow up in the same form. In her latest run, Peggy Sue finished 5th for a $24,000 prize. Down in class, she is well respected.
R Working Girl is 3 for 11 and coming off a winning performance on June 8. She beat Saichimana by 6 lengths. Too easy. R Working Girl was clear by the ¼ pole and never looked bothered.
Overall, she has finished 1st, 5th, 2nd, 2nd in her last four. After finishing 5th in a $39,000 event, a class drop to $12,600 helped significantly. She is running in the same class and should be dangerous again.