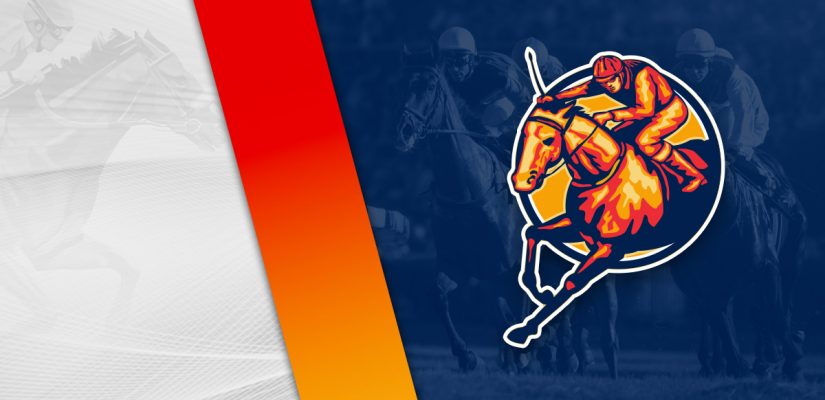 There are no sports during the MLB All-Star break? Kind of, but not exactly. If you're discussing the major sports leagues in North America, then yes. However, there's a whole different world out there with many soccer leagues, tennis, and horse racing.
During the All-Star break, TheSportsGeek will continue to provide sports picks coverage. I'm focusing on tennis and horse racing, so don't say there isn't anything to play if you really want to gamble. That said, if you need a break during the middle of the summer, by all means, it might be good for you.
Our first look on Monday afternoon is at Finger Lakes Racetrack. Finger Lakes has nine races worth $327,600 in prize money on the dirt. If you want a stream of the action, the racecourse offers a live feed on YouTube.
The New York Derby is a rare $150,000 stakes race on a Monday. Head below for our best Finger Lakes Racetrack picks on July 18, 2022.
Race 3
(1) Fastelle
+1200 (12/1)
(2) Miss Ross
+1000 (10/1)
(3) Pleasedontbounce
+250 (5/2)
(4) Purple Malinda
+600 (6/1)
(5) Saratoga Princess
+400 (4/1)
(6) Smokin Ziva
+350 (7/2)
(7) Spill the Tea
+500 (5/1)
(8) Starship Prankster
+1500 (15/1)
Our first selection at Finger Lakes is a $12,600 assignment covering 6 furlongs on the dirt. Smokin Ziva and Pleasedontbounce are highly rated contenders in Race 3.
Smokin Ziva is 1 for 13 and top-3 in seven of her previous right assignments. She hasn't landed in the winner's circle since October 20, 2021. That was a 7 ¼ length win over Kastanyas for a $12,600 purse.
Smokin Ziva is winless in five races since then, but getting involved. The filly most recently showed 3rd in a $12,600 event on June 20.
Pleasedontbounce is coming off a win on July 5. She's 1st, 5th, 3rd in her last three assignments. In her latest showing, Pleasedontbounce beat Midnight Mindset by a neck for $16,000.
This was a nice improvement in form after finishing 5th on June 20 in the same class. A drop down to $12,600 should be sufficient.
Race 6
(1) Matty's Express (1A) Croatian
+250 (5/2)
(2) Coragescontender
+600 (6/1)
(3) South Africa
+300 (3/1)
(4) Dos Vaqueros
+1000 (10/1)
(5) Son of Darkness
+1000 (10/1)
(7) Twisted Sunset
+800 (8/1)
Race 6 is a 5 ½ furlong event for a $17,600 purse. South Africa and Samay should be the ones to consider on the shortlist.
South Africa is 3 for 16 with some undesirable results as of late. He's 7th, 9th, 7th in his previous three events and looking for something more promising on Monday.
In his latest performance, South Africa finished 7th for a $26,000 purse. He was 9th in a nine-horse field prior to that trip for $26,000. Easier terms for a $17,600 purse should help.
Samay is 7 for 28 and 3rd, 1st, 3rd in his previous three assignments. The gelding was in good shape at Presque Isle Downs in these attempts.
Samay defeated Crosstown Shootout by a head for $21,000 two races back. His next and most recent race was a decent attempt, showing 3rd in a $22,000 prize on July 4.
He has to come from the outside to beat his foes but should have enough. A good value, Samay is worth serious consideration.
Race 8 – New York Derby
(1) Aggregation
+250 (5/2)
(3) State Planning
+1200 (12/1)
(4) Grabbing the Money
+1200 (12/1)
The $150,000 New York Derby is the feature and a rare look at a stakes race of this magnitude on a Monday. This one brings out some big guns, with Chad Brown and Todd Pletcher having entrees in the field. Manny Franco and John Velazquez are piloting their horses.
Brown and Franco have Aggregation, who should be a top contender at Finger Lakes. Aggregation has finished 1st, 1st, 5th with back-to-back wins in fine form.
In his latest start, Aggregation beat Pineapple Man by 3 ¼ lengths in an $80,000 event at Belmont on May 30. This followed a 6 ½ length $70,000 win.
He had a strong workout on July 9, with a time of 47.88 seconds at 4 furlongs. In his stakes debut, he's likely to be competitive at Finger Lakes.
Barese is 3 for 6 and has two graded races on his resume. He's 4th, 3rd, 5th, 1st, 1st, 1st in six attempts.
In his latest attempt, he finished 4th in the $500,000 Ohio Derby (Gr. 3) on June 25. Not enough after showing 3rd in the $200,000 New York Stallion Stakes on April 23.
Expect a strong performance, but Aggregation likely has more to offer in his career. His best may just be beginning. This $150,000 stakes race should offer another opportunity for him to improve.