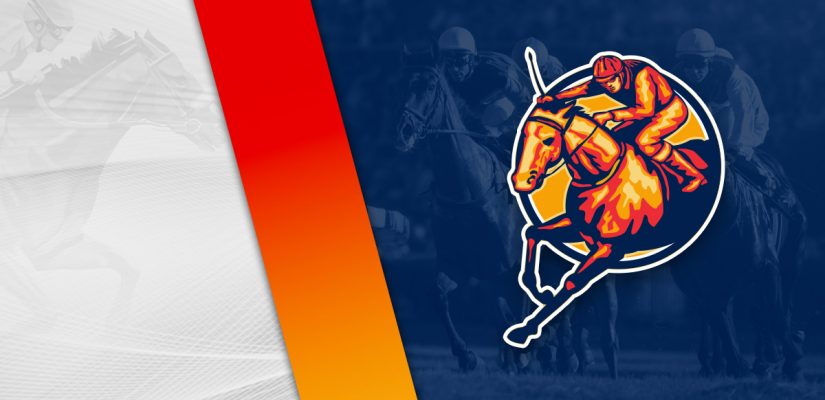 This is another horse racing day in the middle of the summer during downtime for sports in North America. All major sports are off, with the MLB All-Star Game the only event until Thursday. The second half of the Major League Baseball season will open Thursday afternoon in Miami and Houston.
The Major League Baseball All-Star Game is scheduled for Tuesday night at Dodger Stadium. However, I've never been one that cares much for these exhibitions, so horse racing is my primary focus again for this card.
Our first stop is at Finger Lakes Racetrack. Finger Lakes has nine races worth $180,900 in prize money available. Head below for our best Finger Lakes picks on July 19, 2022.
Race 1
(2) Miizzys Image
+600 (6/1)
(3) A Dab Will Do
+200 (2/1)
(4) Star Manager
+600 (6/1)
(5) Daredevil Bull
+160 (8/5)
(6) La Cafetera
+1200 (12/1)
The first at Finger Lakes is a $17,300 event covering 6 furlongs on the dirt. Look for solid work from A Dab Will Do and Daredevil Bull in this assignment.
A Dab Will Do is 2 for 14 and finished 5th, 6th, 3rd in her previous three outings. She most recently finished 5th for a $25,900 purse on June 1.
The mare was coming off a similar performance in 6th on October 24, 2021. Class dropping looks like the proper move for A Dab Will Do.
Daredevil Bull is 2 for 7 and should have a chance on these terms. He's 6th, 1st, 1st in his previous three trips and should like this down in class.
In his latest effort, Daredevil Bull finished 6th for a $25,900 event. Prior to that run, he beat Get Your Gold by 3 ½ lengths in the same class on May 2. The same for May 2, finishing 1st in a $25,800 race by 3 ½ lengths.
After one loss in this class, Daredevil Bull slides down to a $17,300 assignment. This should work on Tuesday afternoon.
Race 3
(1) Parade Field
+500 (5/1)
(2) Inalienable Rights
+350 (7/2)
(4) Coach Bahe
+300 (3/1)
(5) Mister Winston
+800 (8/1)
(6) Dick the Bruiser
+800 (8/1)
Race 3 is likely a contest between Coach Bahe and Croatian on the dirt. This should be a good one at the wire over a mile and 70 yards for a $17,600 prize.
Coach Bahe is 3 for 26 and will look to complete a hat trick with three straight wins on Tuesday. He finished 1st, 1st, 6th, 7th in his previous four attempts.
In his latest race, Coach Bahe beat Inalienable Rights by 4 ¾ lengths for a $17,300 prize. That was after a 1 length win in a $12,600 event. After finishing 6th for $25,800, he's been well on track.
Croatian is 8 for 42 and finished 4th, 3rd, 4th, 4th in his previous four assignments. The gelding most recently finished 4th on June 27 for a $23,000 purse. This came after showing 3rd for $26,000 on June 7.
No. 3 should like this assignment, which is the easiest he's had in a long time. Give him a look down in class on Tuesday.
Race 8
(1) Bourbon's Hope (1A) Drosel Diem
+350 (7/2)
(3) Hit by a Wave
+1500 (15/1)
(4) Catchyasoon
+300 (3/1)
(5) Awesome Bid
+400 (4/1)
(6) Trappe the Dream
+1200 (12/1)
(7) Litterbox
+1000 (10/1)
(8) Never Ever Home
+600 (6/1)
(9) Price of Admission
+800 (8/1)
Race 8 is a $25,800 allowance event covering 6 furlongs on the dirt. Catchyasoon and Awesome Bid look like the best value plays in the eighth.
Awesome Bid has finished 1st, 2nd, 3rd in three races. He is coming off a strong performance on May 25 for a winning trip. The colt beat Pretty Loud by 4 ½ lengths in a $16,500 event.
This was a nice trip from Awesome Bid after placing 2nd behind Takin Risks by a head in a $17,000 event. That was nice work, but Awesome Bid is up in class.
Catchyasoon made good on his debut on June 13. He defeated Molcajete by 7 ¼ lengths in a $32,100 event as a rookie. Impressive form. The gelding came back on July 5, placing 2nd behind Zircon by 2 ¼ lengths.
He showed nice kick late, but ran out of room for a win. Catchyasoon should have it this time versus a beatable field.