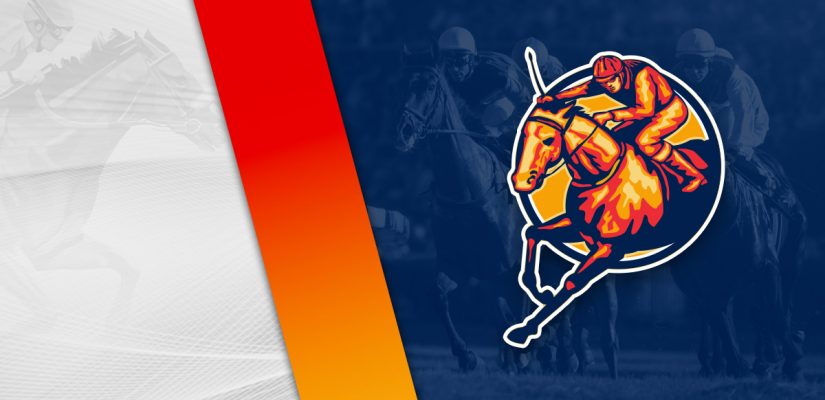 It's back to the racetrack on Tuesday afternoon. There isn't as much available for wagering as the Fourth of July. This is back to a normal weekday card after a fun day on Monday.
She won the feature of the Fourth of July at Los Alamitos Race Course. Becca Taylor kicked free by more than 2 lengths at the wire. That was a winning ticket in California yesterday.
Our first card Tuesday is at Finger Lakes Racetrack in Farmington, NY. Finger Lakes has eight races worth $146,000 in prize money available on this card. Head below for our best Finger Lakes picks on July 5, 2022.
Race 3
(2) Macho Miah
+500 (5/1)
(3) Goldmine Kaz
+1500 (15/1)
(4) Highwaytwentyseven
+350 (7/2)
(5) Peak'n Pook
+800 (8/1)
In the third race at Finger Lakes, six horses are scheduled to be in the gate for a $12,600 event covering 6 furlongs.
Highwaytwentyseven and Boldlee should get involved in the stretch with a chance at the wire. Highwaytwentyseven is 6 for 24 and 4th, 4th, 1st, 1st in his most recent four starts.
After going winless in two attempts, Highwaytwentyseven has a chance to get home on Tuesday. He won a $12,600 event by a head on November 24 in a $12,600 event.
Boldlee is 16 for 44 in his career and should be in contention in this class. In his latest six starts, Boldlee finished 2nd, 1st, 1st 1st, 2nd, 1st.
Two races back, Boldlee defeated Beachside by a half-length in a $13,200 assignment on November 15. Following a layoff, Boldlee returned on June 14 in a $12,600 race.
That was a fine performance, but he's capable of better. Look for Boldlee to run in top form in Race 3.
Race 4
(1) Wowspelledbackward
+1500 (15/1)
(2) Pleasedontbounce
+800 (8/1)
(3) Starship Rajah
+600 (6/1)
(4) Midnight Mindset
+120 (6/5)
(5) Uni Loves a Fight
+300 (3/1)
(6) After Alpha
+1200 (12/1)
(7) Sweet Tooth Sue
+500 (5/1)
Race 4 is a 6-furlong event for a $16,000 purse. Look closely at Uni Loves a Fight and Midnight Mindset to get involved in the stretch.
Uni Loves a Fight is 7th, 9th, 9th, 5th in her previous four attempts. In her latest race, Uni Loves a Fight finished 7th for a $75,000 purse at Belmont Park in October.
She was not interested in the least, with no speed after flattening early in the contest. Prior to that trip, Uni Loves a Fight finished 9th in a $50,000 event on October 7 at Belmont Park.
Following a layoff, expect her to run up to her potential. Midnight Mindset could be a touch too tough, though.
Midnight Mindset is 2nd, 3rd, 4th in her last three and continues to show improvement. In her latest attempt, Midnight Mindset placed 2nd behind Another Image by 2 lengths in a $16,000 event.
Open to more improvement on Tuesday, she is going to be a tough one to beat.
Race 8
(1) Hit by a Wave
+2000 (20/1)
(2) Make Motime
+3500 (7/2)
(5) Khali's Dream
+800 (8/1)
(6) Navy Pier
+1500 (15/1)
(7) Catchyasoon
+300 (3/1)
(8) Oliver's Fortune
+500 (5/1)
Race 8 is a 5 ½ furlong event for a $25,800 purse. Catchyasoon and Zircon should have claims in the final event at Finger Lakes on Tuesday.
Catchyasoon ran well in his debut on June 13 for a $32,100 event. He went all the way for a 7 ¼ length victory over Molcajete.
After that impressive debut, Catchyasoon has to have a big chance to follow up at Finger Lakes. Zircon should be a top contender to counter Catchyasoon.
Zircon had a strong debut as a first-time runner, too. He struck out of the gate for a $32,100 purse on May 9.
Zircon defeated Cape Cod Gem by 1 ¾ lengths. Going into the stretch run, Zircon cleared by 1 ½ lengths and held well for a 1 ¾ length win.
This should be a competitive race in the final furlong. Look for Zircon to have the extra kick to get there.