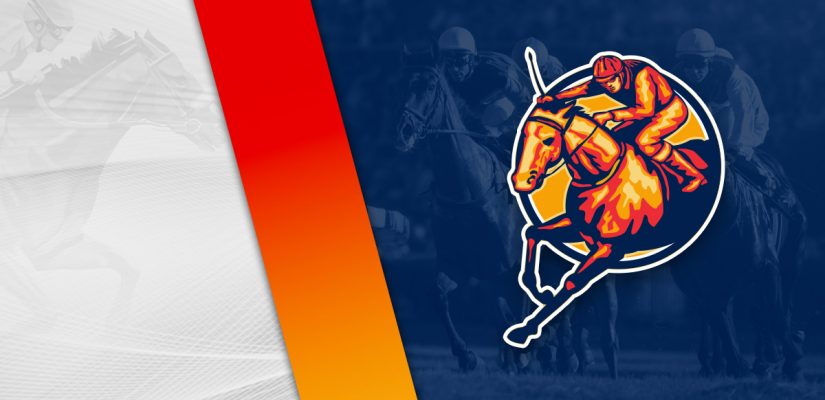 The horse racing grind continues for TheSportsGeek on Wednesday afternoon. This week of racing leads to the Belmont Stakes next Saturday afternoon on June 11. The race takes place at Belmont Park in Elmont, New York. The Epsom Derby in the UK is a big event for this coming weekend before then, though.
The Final Triple Crown Race
It's the final Triple Crown race with no opportunity for a winner. Rich Strike passed on the Preakness Stakes after winning the Kentucky Derby, but is back looking to win two of three events.
We're playing Thistledown and Finger Lakes Racetrack this afternoon. Finger Lakes has eight races for $163,900 in prize money. Head below for our best Finger Lakes picks on June 1, 2022.
Race 4
(1) Kaufy Futures
+400 (4/1)
(3) My Girl Annie
+250 (5/2)
(4) Calescent
+1000 (10/1)
(5) Magnificent Megs
+800 (8/1)
(6) Kateri Empire
+800 (8/1)
(7) Sweet Shallots
+600 (6/1)
Race 4 is a 6-furlong event for a $19,400 purse. Sniff and My Girl Annie should be up to the task this afternoon.
My Girl Annie is 11 for 60 and coming off one of her best trips. The mare is 1st, 5th, 5th in her last three runs.
She is going into today off a 4 ½ length win for a $17,600 purse on May 10. My Girl Annie had finished 5th in a $28,000 event on March 3 at Aqueduct.
Sniff is 10 for 29 and is in decent form as of late. The mare has been consistent to finish 2nd, 2nd, 3rd in her previous three outings.
In her last outing, she placed 2nd behind Steal My Heart by 1 ½ lengths for a $24,000 prize. That was a nice run after placing 2nd behind Sweet Shallots by 1 ½ lengths in the same grade.
Sweet Shallots is back as well, but will find it tough coming from the outside. Sniff is probably the best from the No. 2 hole.
Race 6
(1) Hurricane Alpha
+1500 (15/1)
(2) Joe Gonzalez
+500 (5/1)
(3) Infeasible
+100 (1/1)
(4) Reservation
+250 (5/2)
(5) My Inspiration
+500 (5/1)
(6) C. B Loves a Fight
+800 (8/1)
(7) Mercedes Joe
+1500 (15/1)
Race 6 is a $12,600 event covering a mile and 70 yards. This looks like a good one for Reservation and Infeasible to have a good chance to strike.
Reservation is winless in three races, but should show improvement in this one. The gelding is 7th, 8th, 6th in his previous three trips.
He most recently finished 7th for a $45,000 purse on May 13. That could have gone better for Reservation after going 8th on March 11 for a $43,000 purse. All the way down to $12,600, expect much better.
Infeasible is winless in five races, though this looks like his best opportunity for a win. He has finished 3rd, 2nd, 3rd in his last three.
In his most recent outing, Infeasible went 3rd in a $35,000 assignment. Not bad after placing 2nd $32,000 on March 19 at Aqueduct.
All five of his races have been at Aqueduct Racetrack. A transfer to Finger Lakes should help. This looks like the horse to beat.
Race 8
(1) Soaring Mist
+1500 (15/1)
(2) Mill Stone Creek
+300 (3/1)
(3) Jackie's a Fox
+800 (8/1)
(4) Torren's Tale
+500 (5/1)
(5) Winter Siren
+250 (5/2)
(6) Flirtacious Kiss
+500 (5/1)
(7) Flurry of Roses
+600 (6/1)
(8) Killoean Rose
+1200 (12/1)
Post Time: 4:19 p.m. EST
Distance:5 ½ Furlongs
Purse:$32,100
Winter Siren and Mill Stone Creek are serious players to have a win in this spot. Mill Stone Creek is winless in 12 attempts, but this appears to suit her better.
Mill Stone Creek finished 4th, 4th, 8th in her previous three assignments. In her most recent, she finished 4th for a $37,00 purse on May 12.
Prior to that trip, she was 4th in a $32,000 event a month earlier. That form would likely put her behind Winter Siren.
Winter Siren finished 2nd, 7th, 8th in three career starts. She placed 2nd behind Prairie Tales by 1 ½ lengths in a $32,100 event on May 16.
It went well for Winter Siren after she dropped in class to an easier target. A repeat of that effort should be enough in this field.