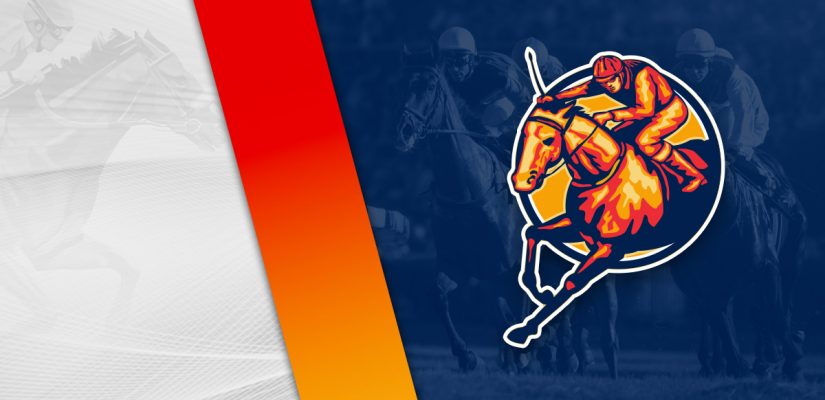 We're out of Triple Crown season and moving onto the summer racing schedule. The summer is full of Breeders' Cup Challenge events leading to the Breeders' Cup in November.
The Breeders' Cup Classic is the biggest race in North America, with a purse worth $6,000,000 up for grabs. Horse of the Year honors is going to be interesting this year. There hasn't been a standout through the Triple Crown.
The weekly card opens on Monday with a handful of racetracks offering events. We're opening the day at Finger Lakes Racetrack in Farmington, NY.
Finger Lakes Racetrack has eight races worth $175,300 in prize money. Head below for our best Finger Lakes picks for June 13, 2022.
Race 2
(1) Royalbonnielegacy
+800 (8/1)
(2) Kateri Empire
+600 (6/1)
(3) Tuxedo Lemon
+250 (5/2)
(4) Smart Broad
+400 (4/1)
(5) The New Miami
+600 (6/1)
In the second at Finger Lakes Racetrack, we have a mile and 70 yards for a $17,600 purse. Look at Tuxedo Lemon and Big Cyn as big players in Race 2.
Tuxedo Lemon is 5 for 31 and finished 2nd, 4th, 3rd in her previous three attempts. In her last race, Tuxedo Lemon placed 2nd behind Big Cyn by 4 ¼ lengths in a $19,400 event.
Before that trip, Tuxedo Lemon finished 4th for a $10,800 purse. This mare is probably the most likely to bother Big Cyn, but she will need more.
Big Cyn is 5 for 21 and coming off a win in that performance. She looked good and cleared in the stretch. Her foes weakened, while Big Cyn got stronger.
She showed 3rd on April 26 in a $12,600 event before that winning trip. If Big Cyn runs how she did in her last race, this looks like back-to-back wins.
Race 3
(1) Cape Cod Gem
+180 (9/5)
(3) How You Feeling
+1000 (10/1)
(4) Shared Success
+500 (5/1)
(5) Gonna Be Dancing
+600 (6/1)
(6) Catchyasoon
+250 (5/2)
Post Time: 2:04 p.m. EST
Distance:5 Furlongs
Purse:$32,100
Race 3 is a $32,100 assignment covering 5 furlongs. Catchyasoon and Cape Cod Gem are capable of dueling in the stretch.
Catchyasoon is making his debut on Monday and could be a threat right out of the gate. The $5,000 Catchyasoon has looked stronger in workouts than his price tag advertises.
Cape Cod Gem is probably the best in this field, though. He's winless in nine attempts, with finishes of 4th, 2nd, 2nd in his previous three races.
Cape Cod Gem was 4th on May 31 in a $32,100 event. Cape Code Gem wasn't at his best in his latest race, finishing 4th for $32,100.
Before that run, he was close, placing 2nd in back-to-back $32,100 events. From the inside rail out of the gate, if Cape Cod Gem breaks well, he should be the one.
div class="picksBox">
Best Bet
Race 7
(1) Starship Oreo
+1000 (10/1)
(2) Achilles Heel
+250 (5/2)
(3) Devious Banker
+350 (7/2)
(5) I Found It
+300 (3/1)
(6) Laban M Mo
+500 (5/1)
(7) Stop the Spread
+600 (6/1)
Race 7 is a $25,800 event Monday afternoon at Finger Lakes. A strong trip from I Found It and Achilles Heel is expected.
I Found It won the second race of his career on September 21. That was a strong run for a $32,100 win. However, I Found It hasn't returned to the winner's circle in four races.
In his most recent attempt, I Found It finished 7th for a $25,800 prize. That was disappointing after placing 2nd in a $25,800 event.
Achilles Heel is a one-time winner through nine assignments. The colt finished 4th, 5th, 5th in his previous three trips.
He was 4th in his most recent race for a $41,000 purse. This was at Belmont Park, with most of his races at Belmont, Saratoga, or Fair Grounds.
Achilles Heel should appreciate a class drop and transfer to Finger Lakes where weaker foes await. Look for Achilles Heel to get this one done with a win.