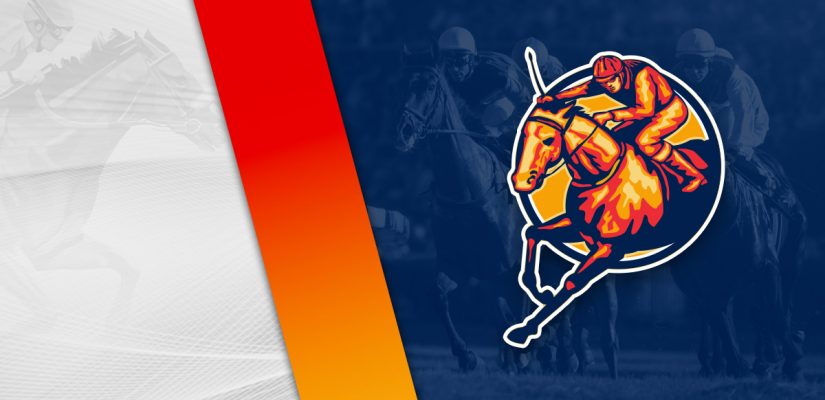 It's a regular Tuesday afternoon on the racetrack in North America. However, a trek overseas to Ascot Racecourse will yield some handsome purses. It's a week-long event at Ascot, highlighted on Saturday with the running of the Platinum Jubilee Stakes.
Breeders' Cup at Keeneland
The 2022 Breeders' Cup will take place in early November at Keeneland in November. The Breeders' Cup Classic is the biggest race in the US, trumping the Kentucky Derby with a $6,000,000 purse.
TheSportsGeek is playing Thistledown and Finger Lakes this afternoon. Finger Lakes Racetrack has eight races worth $192,500 in prize money. Head below for our best Finger Lakes picks on June 14, 2022.
Race 2
(1) Fullfaithandcredit
+600 (6/1)
(2) Rocky River
+800 (8/1)
(3) Massey Hall
+400 (4/1)
(5) Goldmine Kaz
+1200 (12/1)
(6) Special Story
+300 (3/1)
(7) Two Step Slew
+800 (8/1)
The second at Finger Lakes Racetrack is a $12,600 event covering 6 furlongs. I'm circling Special Story and Boldlee as top candidates to go to the winner's circle.
Special Story is 9 for 54 and coming off some good work recently. He's finished 2nd, 3rd, 2nd, 5th, 1st in his previous five attempts.
Special Story had a $12,600 win on September 13 in an impressive display. He beat Count on America by 1 ½ lengths in that one.
However, Special Story is looking to go back to the winner's circle following four straight losses. His most recent race was encouraging, placing 2nd behind Alongcametheprince by a head on May 31.
Boldlee is 16 for 43 and coming off a hat trick. In his last start, Boldlee was fast for a $13,200 win by a half-length in November.
He had won in the same grade by 4 ¾ lengths for a sharp run a month earlier. Boldlee entered a layoff following those wins, but looks well prepared in workouts.
Expect him to be a top horse in Race 2.
Race 4
(1) Isle Storm
+1200 (12/1)
(2) Carly Hustle
+600 (6/1)
(4) Curly Girl
+400 (4/1)
(6) Graphite Dutchess
+800 (8/1)
(7) Doyouknowwhoiam
+800 (8/1)
Post Time: 2:31 p.m. EST
Distance:5 Furlongs
Purse:$25,900
Race 4 is a Tuesday afternoon event covering 5 furlongs on the dirt. Considering Pendolino and Curl Talk should be in the cards.
Pendolino is 2nd, 3rd, 9th in her previous three outings. She came through nicely in her last trip despite failing to win. Pendolino placed 2nd behind Sabreen by 1 ½ lengths in a $25,900 assignment.
This was a fine run and a repeat should put her in the mix at the end of this race. Curl Talk might have too much to offer though.
Curl Talk is a winner in two of two races to open her career. She is coming off a 7 ¾ length win for a $25,800 purse. This was impressive following a $16,500 win on May 3 at Mountaineer Park by 3 lengths in her debut.
That was too easy in wire-to-wire form. While this is tougher, Curl Talk will be a winner if her recent efforts are repeated.
Race 5
(1) Call Me Penny
+800 (8/1)
(3) Practical Paulie
+140 (7/5)
(4) Missing Fortune
+500 (5/1)
(5) Dontpokethebear
+1500 (15/1)
(6) Jackiegirl
+1000 (10/1)
Race 5 is a $32,100 event covering 6 furlongs on the dirt. The fifth at Finger Lakes Racetrack should go between Draw Off and Practical Paulie in the stretch run.
Draw Off is winless in five attempts, finishing 2nd, 2nd, 4th, 3rd, 4th in her career. In her most recent assignment Draw Off placed 2nd behind Mrs. Banks by a nose for a $32,100 purse on May 30.
That was a bad go at the top prize as she just missed out. She was at Belmont Park prior to that race and did the same, placing 2nd by a neck in a touger $37,000 race.
Practical Paulie finished 5th, 2nd in two races, placing 2nd in his most recent trip for a $57,500 race at Monmouth Park. Improved form was noted in that one after finishing 5th at Belmont Park for $90,000, Practical Paulie was right there down in class.
A further drop in class should help the filly more so on Tuesday afternoon. She looks like the top contender.