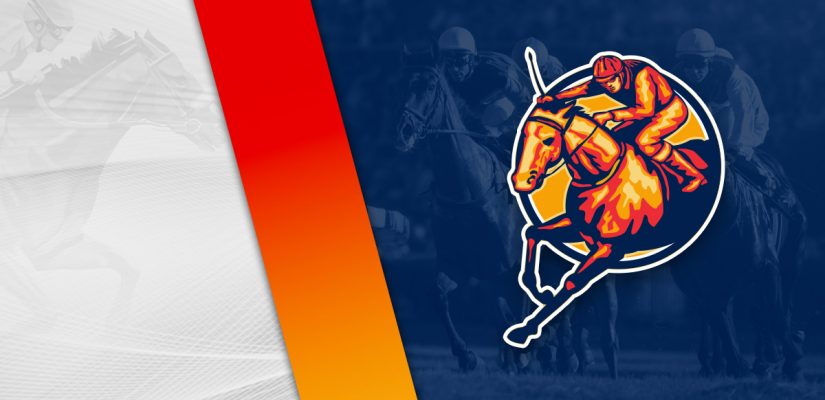 Every day is a horse racing day and we're back on the racetrack Wednesday afternoon. This is a day for second and mostly third-tier racecourses. There is racing throughout the afternoon and evening anyway, though.
Breeders' Cup at Keeneland
The next big-time race in the US that compares to the Kentucky Derby is the Breeders' Cup Classic in November. This is the biggest race regarding money, with a $6,000,000 purse up for grabs.
We're at Finger Lakes Racetrack in Farmington for our first look on Wednesday. Live racing can be found on their YouTube through a quick search. Finger Lakes has eight races worth $162,500 in prize money. Head below for our best Finger Lakes picks on June 15, 2022.
Race 1
(2) Twice Smitten
+600 (6/1)
(3) Mizzys Image
+400 (4/1)
(4) Ms Penelopeitstop
+500 (5/1)
(5) Tangerine Dream
+180 (9/5)
The opener at Finger Lakes is a $17,300 event covering 5 ½ furlongs. Look closely at Tangerine Dream and Miss Pab for a winner.
Miss Pab is looking for a hat trick after a $32,100 and $17,200 win. Miss Pab beat Strong Alpha in her last start by 5 ¼ lengths.
That was an impressive kick free to draw off in the stretch. If Miss Pab is in that form again on Wednesday, this one should be interesting.
Tangerine Dream is a two-time winner in ten attempts, with a winning trip in her latest run. She drew off for a $12,600 win by 8 ¼ lengths.
That was much too easy for Tangerine Dream. The No. 5 should be a winner if she continues in that form Wednesday.
Race 3
(1) Take Chargechristy
+500 (5/1)
(2) Social Mobility
+250 (5/2)
(3) U Guys Are No Fun
+140 (7/5)
(4) Color Chart
+600 (6/1)
(5) That Is Key
+350 (7/2)
Post Time: 2:04 p.m. EST
Distance:1 Mile 70 Yards
Purse:$26,000
The third event at Finger Lakes Racetrack is a mile and 70 yards for a decent purse of $26,000. Social Mobility and U Guys Are No Fun look like strong plays for the shortlist.
Social Mobility is 13 for 65, and can get home with a hat trick this afternoon. The mare won back-to-back races on November 22 and May 30.
She won by 2 ¾ lengths on November 22 for a $12,600 purse. Social Mobility followed up with a $17,300 win by 1 ¾ lengths on May 30 after a layoff.
U Guys Are No Fun is 3 for 8 and finished in the top-2 in four straight going into tonight. She has stakes experience and ran well to place 2nd in the New York Oaks.
The filly is coming off a 1 ¼ length win for $25,900. In that form, U Guys Are No Fun is the winner on Wednesday. She's the most experienced at this level and should show how it's done.
Race 6
(1) Flirtatious Kiss
+800 (8/1)
(2) Soaring Mist
+1500 (15/1)
(3) Mill Stone Creek
+500 (5/1)
(4) Flurry of Roses
+300 (3/1)
(5) K M Advantage
+600 (6/1)
(6) So Are You
+1500 (15/1)
(7) Corre Feliz
+1000 (10/1)
(8) Live in Five
+150 (3/2)
Race 6 covers 5 ½ furlongs for a $32,100 purse. Look at Flurry of Roses and Live in Five to do damage in this one.
Flurry of Roses is winless in 16 attempts and 2nd, 5th, 3rd, 3rd in her previous four attempts. She placed 2nd behind Winter Siren by 1 length for a $32,100 purse.
The filly finished 5th on May 16 in a $32,100 assignment. That was nice improvement from Flurry of Roses to place 2nd.
Live in Five is winless in eight races, finishing 3rd, 4th, 2nd in her previous three attempts. In her most recent race, Live in Five showed 3rd for a $32,100 prize.
It was his first race at Finger Lakes, following tough work at Aqueduct, Belmont, and Saratoga. Live in Five is capable of much better and should show it on Wednesday.