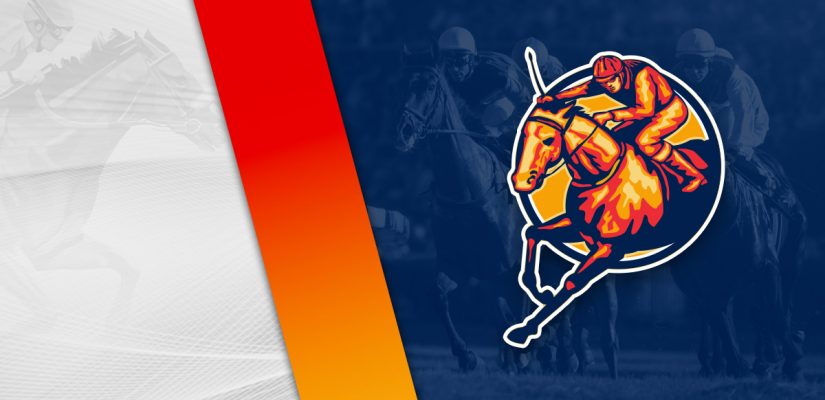 It's back to weekday racing on Monday afternoon. We're landing in Farmington, New York to play Finger Lakes Racetrack. Finger Lakes is always a favorite of mine for early in the week.
There really wasn't anything to get excited about over this weekend. We had a winner in the $250,000 Poker Stakes, which was the biggest stakes race on Saturday.
Finger Lakes Racetrack has eight races worth $148,700 in prize money. Head below for our best Finger Lakes Racetrack picks for June 20, 2022.
Race 2
(1) Never Early
+140 (7/5)
(3) Doc Advantage
+300 (3/1)
(5) Mo Crazy Blues
+1000 (10/1)
(6) Tapit Happy John
+400 (4/1)
Race 2 covers 6 furlongs for a $25,900 purse at Finger Lakes. This one should be between Doc Advantage and Never Early in the stretch.
Doc Advantage is 2 for 4 and finished 1st, 4th, 1st, 2nd in the first four starts of his career. He is coming off a ¾ length win in a $25,800 event on November 11.
Doc Advantage has been on a layoff since then, but should be ready back on the track. There has been some promise in workouts, with times of 47.40, 49.20, and 50.20 seconds at 4 furlongs.
Never Early is 2 for 5 with back-to-back wins from March to April. In his latest win, Never Early won on April 14 at Aqueduct. This was a 3 ½ length win in a $55,000 event.
After finishing 7th most recently at Pimlico, Never Early transfers to Finger Lakes for easier work in a $25,900 race. Monday looks like it should be a good day for Never Early.
Race 4
(1) Twisted Sunset
+300 (3/1)
(2) Lover's Leap
+800 (8/1)
(3) Union Banks
+1200 (12/1)
(4) Alongcametheprince
+600 (6/1)
(5) Old Man Winter
+250 (5/2)
(6) Henny Hefner
+1200 (12/1)
(7) Preferred Outcome
+400 (4/1)
Post Time: 2:31 p.m. EST
Distance:5 Furlongs
Purse:$12,600
Race 4 is a 5-furlong event for a $12,600 purse. This one should run between Twisted Sunset and Old Man Winter.
Twisted Sunset is 5 for 14 and has put in good work recently. He's finished 2nd and 1st in his previous two attempts.
In his most recent attempt, Twisted Sunset placed 2nd behind Not a Trick by 2 ½ lengths in a $12,600 event.
That wasn't bad after winning a $12,600 event comfortably by 9 ¼ lengths on May 16. It's hard to write him off on these terms for another $12,600 prize.
Old Man Winter is 5 for 17 and is a consistent performer. He's finished in the top-3 in 10 of his previous 12 attempts entering Monday.
Old Man Winter won a $12,600 race on May 18. He kicked free for a 3 ¾ length win. Much better than his latest effort in 6th for a $19,400 prize. Dropping in class this far should help put him back in contention.
Race 7
(1) Father Walsh
+400 (4/1)
(2) Gimmedaymoney
+250 (5/2)
(3) Iron Lad
+1200 (12/1)
(4) Night Escort
+800 (8/1)
(5) Mommie's Jewel
+600 (6/1)
(6) Honor Ameng Men
+120 (6/5)
Race 7 at Finger Lakes Racetrack is a $25,900 event over 5 furlongs on the dirt. Honor Among Men and Gimmedamoney are going to be serious contenders.
Honor Among Men has two wins in 12 assignments in his career. He has finished 2nd and 1st in his previous two attempts.
In his latest start, Honor Among Men placed 2nd behind Writer's Regret by 1 ¾ lengths in a $26,000 event. That wasn't the worst performance.
That trip came after a winning effort on May 2 for $25,800. Honor Among Men defeated I Found It by 9 ¾ lengths in that one, so he's capable of posting big numbers.
Gimmedamoney should be a big threat and has been to the winner's circle twice in five races this year. Gimmedaymoney beat Production Credit by 4 lengths in a $25,800 event in his most recent start.
That was impressive after a transfer from Parx. Earlier in January, Gimmedamoney won at Aqueduct in a $43,000 event. I think he has what it can take to win this race, and at a better price than Honor Among Men, the No. 2 is worth considering.