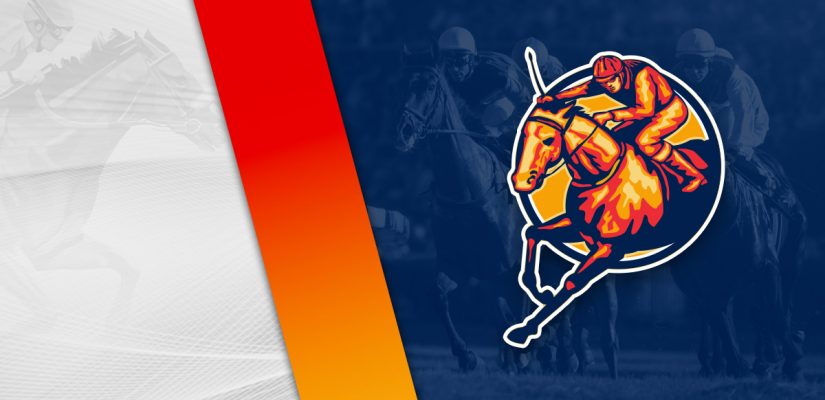 There is a horse racing card to attack Tuesday afternoon. It was a good effort at Finger Lakes Racetrack yesterday. Hopefully, we can find more winners and turn a profit today as well.
Finger Lakes Racetrack was a success to open the week, and we're looking for more profitable horses. Finger Lakes has a free live YouTube feed for the racing, so that's nice if you want to watch.
Finger Lakes has nice races worth $195,200 in prize money this afternoon. Head below for our best Finger Lakes Racetrack picks on June 21, 2022.
Race 4
(1) Macho Miah
+800 (8/1)
(2) Blues City
+1500 (15/1)
(3) No Entiendo
+800 (8/1)
(5) Ninth Hour
+500 (5/1)
(6) Margarita Sunrise
+600 (6/1)
(7) A Maize Zing Rip
+500 (5/1)
(8) Dos Vaqueros
+300 (3/1)
(9) Skywriting
+1500 (15/1)
Race 4 is a 5-furlong event for a $12,600 purse. Dos Vaqueros and Mr. Mims should be tough runners in this one.
Dos Vaqueros is 3 for 9 and finished 3rd, 1st, 2nd in his previous three assignments. Two races back, the gelding beat Uhavetobekittenme by 2 lengths for a $12,600 purse.
He was unable to follow up on May 25 in the same class. Dos Vaqueros settled for 3rd, but was involved with only a ¾ length loss.
Mr. Mims should give Dos Vaqueros a big challenge in this one. He is 1st, 1st, 3rd, 2nd, 3rd in five straight races.
Mr. Mims is looking for a hat trick after a win on November 8 and May 30. In his latest start, Mr. Mims defeated Tuckabuckaway by 2 ¼ lengths for $12,600.
This came after a 5-length $12,600 win. The layoff didn't hurt. Expect Mr. Mims to be nice value in Race 4.
Race 6
(1) Let's Maga (1A) Mind of Gold
+160 (8/5)
(2) Fair Lassie
+800 (8/1)
(4) She's a Lumberjane
+800 (8/1)
(5) Do What It Takes
+600 (6/1)
(7) Funny Pursuit
+1000 (10/1)
Race 6 goes for 6 furlongs in a $24,000 event. Fair Lassie and Sniff should be treated as serious contenders.
Fair Lassie is a good look as an upset contender in the sixth at Finger Lakes. The mare finished 3rd, 1st, 3rd in her previous three races.
She struck two races back in a $10,000 event on May 12. The mare returned on June 8 to show 3rd for a $24,000 purse. She was involved enough to consider at 8/1 in Race 6.
Sniff is 10 for 30 in her career and should be a threat. She disappointed in her last attempt on June 1, but can bounce back.
Sniff has finished 6th, 2nd, 2nd, 3rd in her previous four races. It was better times on May 11, with Sniff placing 2nd behind Clifden Punch by 2 ¾ lengths for $24,000.
After finishing 6th on June 1 in a $19,400 race, much better is expected in this one. She didn't want to run that day, but if she wants to gallop hard Tuesday, a win will be within reach.
Race 7
(1) Khali's Dream
+600 (6/1)
(2) Tyranbosarous Rex
+800 (8/1)
(3) Remember Normandy
+300 (3/1)
(4) The Manticore
+1000 (10/1)
(5) Greek Easter
+800 (8/1)
(6) Shanty Shack
+180 (9/5)
(7) Cinco Linko
+400 (4/1)
Race 7 is a 6-furlong trip for a $32,100 purse. Consider looking at Remember Normandy and Shanty Shack as serious contenders.
Remember Normandy is winless in 11 races, but could find this race to his liking. He's 6th, 2nd, 4th in his previous three attempts.
Two races ago, Remember Normandy placed 2nd behind La Flecha by 8 ¼ lengths in a $30,000 assignment. In his most recent race, he finished 6th for $43,980.
Shanty Shack is 2nd and 4th in two career starts. In his most recent attempt, Shanty Shack placed 2nd behind Moped Dennis by 7 lengths for $32,100.
While that doesn't look like much, Shanty Shack showed much improvement from his debut. He's carrying on well and should factor into this finish.