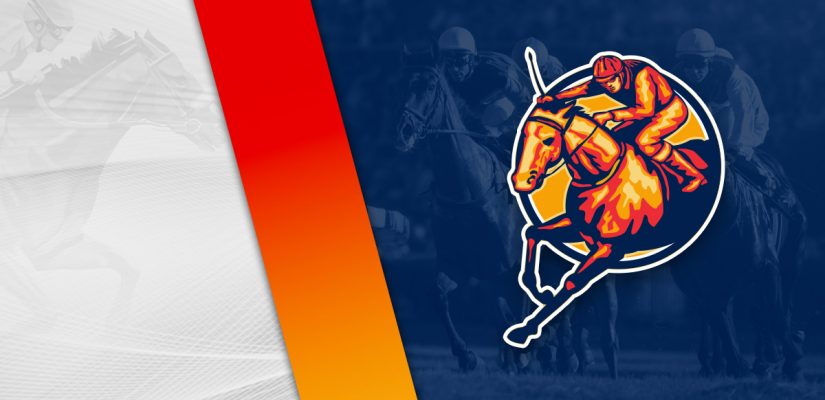 This looks like another fine afternoon to play the ponies in the US. If you aren't a horse player, then have fun with it and don't go too crazy. This is one of the most volatile games in sports betting. There will be very good and very bad days. You must be able to soak up the bumps and progress.
It's back to Finger Lakes Racetrack for the Wednesday afternoon card. Wednesday has third and second-tier tracks racing this afternoon and evening.
Finger Lakes has eight races worth $171,700 this afternoon. Head below for our best Finger Lakes picks for June 22, 2022.
Race 2
(1) Traci's Girl (1A) Magnificent Mags
+600 (6/1)
(2) Troll Cross (2A) Im Gonna Win
+500 (5/1)
(3) Disco Party
+800 (8/1)
(4) Passion Police
+250 (5/2)
(5) Il Mio Amore
+400 (4/1)
(6) Super Twenty Seven
+160 (8/5)
The second race at Finger Lakes Racetrack covers a mile and 70 yards. Look at Passion Police and Super Twenty Seven to engage in the stretch run.
Passion Police is a veteran with 10 wins in 61 assignments in her career. She is looking for better results after finishing 8th, 4th, 3rd, 3rd in her previous four races.
In her latest assignment, Passion Police finished 8th in a $12,600 event on June 7. That was disappointing after finishing 4th on November 9 for $12,600.
Super Twenty Seven is 3 for 12 and 1st, 5th, 6th in her previous three events. She is coming off a $12,600 event by 1 ¾ lengths on June 1.
That was a sharp performance after dropping in class. The first ten races of her career were at Belmont Park, Aqueduct, and Saratoga. There is much easier work available at Finger Lakes.
Look for Super Twenty Seven to be the toughest in this class.
Race 3
(2) Big Georges Kingdm
+250 (5/2)
(3) Beauty Is a Beast
+600 (6/1)
(5) Love Myself
+1500 (15/1)
(6) Ach Du Lieber
+1000 (10/1)
(7) Tristaetum
+800 (8/1)
Race 3 covers a mile and 70 yards for a $32,100 purse this afternoon. Wickosity and Big Georges Kingdm should be in the mix on these terms.
Wickosity is winless in nine races, finishing 4th, 4th, 2nd in his previous three races. He placed 2nd behind Eddie the Great by 6 ¼ lengths three races back in a $35,000 event.
Wickosity hasn't come that close since then. The colt finished 4th in back-to-back outings on March 31 and May 28.
He most recently finished 4th for a $37,000 purse at Belmont. Transferring to Finger Lakes should serve him well.
Big Georges Kingdm has finished 2nd, 2nd, 2nd, 5th, 5th in five career starts. In his most recent attempt, he placed 2nd behind Nightspot by Nightspot by a head for $32,100.
That was a nice performance after placing 2nd at Aqueduct Racetrack in a $70,000 race by 3 ¾ lengths. This should be his race to win on Wednesday.
Race 5
(1) A Wish for Trish
+800 (8/1)
(2) Queens Dancer
+500 (5/1)
(3) Willow Grove
+2000 (20/1)
(4) Mission Cat
+800 (8/1)
(5) Colby Girl
+500 (5/1)
(6) Doc Doc Rock
+250 (5/2)
(7) Sweet Invasion
+800 (8/1)
(8) Silent Invasion
+300 (3/1)
(9) Queentigua
+800 (8/1)
Race 5 is a 5 ½ furlong race for a $25,800 assignment. Expect Silent Invasion and Doc Doc Rock to be serious players in the fifth.
Silent Invasion has finished 1st, 2nd, 4th, 2nd in four career starts. The filly is coming off a 1 ½ length win for a $32,100 purse.
That was a nice performance to do one better after placing 2nd behind Started With Stars by 1 ¾ lengths in a $32,100 assignment.
Doc Doc Rock is a one-time winner in eight attempts, with a win two races ago at Belmont Park. She beat Glittering Prize by 1 ¼ lengths for $45,000. Impressive.
The $120,000 filly didn't look as sharp in her last race, placing 2nd behind Ero's Girl by 2 ½ lengths on June 6. Doc Doc Rock is fully capable of getting back to her best effort in this one.