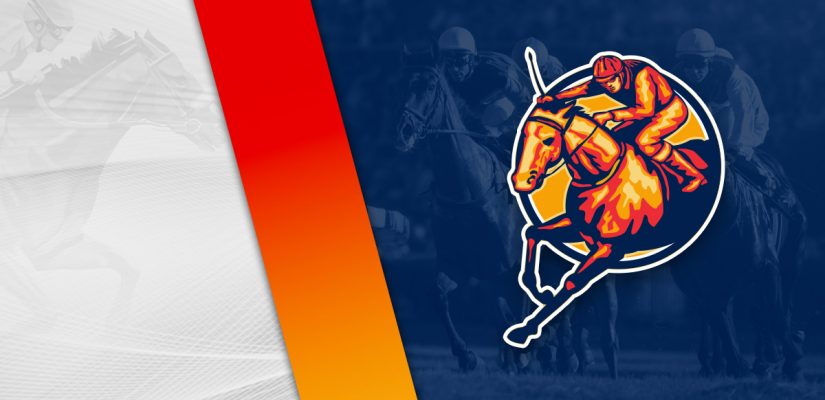 It is back to the regular weekday schedule on Monday afternoon. If you like playing the smaller tracks then this is for you on Monday.
We are looking forward to a big Fourth of July Weekend, though. The $750,000 Stephen Foster Stakes (Gr. 2) is scheduled for Churchill Downs on Saturday.
Our first horse racing picks are at Finger Lakes Racetrack in Farmington this afternoon. You can find a live feed of the racing on YouTube.
Finger Lakes has eight races worth $181,700 in prize money on this card. Head below for our best Finger Lakes Racetrack picks on June 27, 2022.
Race 6
(1) Empire Lily
+400 (4/1)
(2) Whimsical Wish
+1200 (12/1)
(3) Diamonds for Lily
+600 (6/1)
(4) Tina Burner
+300 (3/1)
(5) Wabaunsee
+1000 (10/1)
(6) Motley Sue
+600 (6/1)
We're looking towards the end of the card to begin our day this afternoon. Race 6 is a 5-furlong event on the dirt, with Tina Burner and Draw Off likely players.
Tina Burner is winless in ten attempts, but may have a chance to go in this time. She has finished 4th, 3rd, 2nd in her previous three races and has to be considered.
The filly placed 2nd behind A Wish for Trish by 1 ¾ lengths on April 26 for a $32,100 purse. That was a solid go, but she has fallen back since then. In her latest race, Tina Burner was 4th on May 30 in a $32,100 assignment.
Draw Off should be a tough customer from the outside. She is looking for her first win as well. Draw Off placed 2nd in three straight going into this event.
The filly placed behind Triple P by a half-length by a half-length on June 14. This was a nice try after placing 2nd behind Mrs. Banks by a nose for $32,100.
Draw Off is knocking very hard at the wire and has to be let in soon.
Race 7
(1) I Am the Cash Man
+250 (5/2)
(2) Cut the Cord
+400 (4/1)
(3) What's My Category
+1200 (12/1)
(4) Grabbing the Money
+1200 (12/1)
(5) A Huge Checkpoint
+1500 (15/1)
(6) The Revenger
+300 (3/1)
(7) Laban M Mo
+600 (6/1)
(8) Orb in the Tower
+300 (5/1)
Race 7 is a mile and 70 yards for $25,900 on the dirt. I Am in the Cash Man and The Revenger should have the green light in the stretch.
The Revenger is 2 for 13 in his career and finished in the top-3 in four straight performances. He struck in a $23,450 event by 7 ½ lengths over Martini Lane in March, but winless in five races.
The gelding came close in his latest showing, though. The Revenger placed 2nd behind Royal Realm by 2 lengths for $25,900.
I Am the Cash Man is 2 for 5 and 1st, 5th, 1st in his last three races. In his most recent attempt, I Am the Cash Man beat Bellamy Dolce by 18 ¼ lengths in a whopping blowout.
He was 3 ½ lengths clear at the ¾ pole and 14 lengths going into the stretch. I Am the Cash Man also won a $34,650 event by 1 ¾ length in February at Laurel Park.
This looks like a race that I Am the Cash Man can get free from in the stretch.
Race 8
(1) Writer's Regret
+300 (3/1)
(2) Harrison Knows
+400 (4/1)
(3) Son of Darkness
+2000 (20/1)
(4) Dr. Lloyd
+1000 (10/1)
(5) Deputy Flag
+600 (6/1)
(6) Unflappable Max
+1000 (10/1)
(8) Simbasalltrouble
+500 (5/1)
(9) Invaluable Will
+500 (5/1)
The finale on the Monday card is a $24,000 event covering 5 ½ furlongs. Harrison Knows and Writer's Regret may have a big chance to get this one done.
Harrison Knows is looking to improve on a 4 for 20 win rate. The gelding has finished 2nd, 5th, 6th in his previous three outings.
In his most recent, Harrison Knows placed 2nd behind Noble Endeavor by a neck for $24,000. He finished 5th on May 31 in a $24,000 assignment, so the improvement was there.
Writer's Regret is 4 for 21 and should get involved again today. He's 2nd, 1st, 2nd in his previous three starts.
Writer's Regret notched a 1 ¾ length win on May 16 for $26,000. Not bad in the least. In his next and most recent outing, Writer's Regret placed 2nd behind Flying Emporer by 1 ¼ length in the $50,000 George W. Barker Stakes on May 30.
This should be an entertaining race to end the day and hopefully profitable on Writer's Regret.