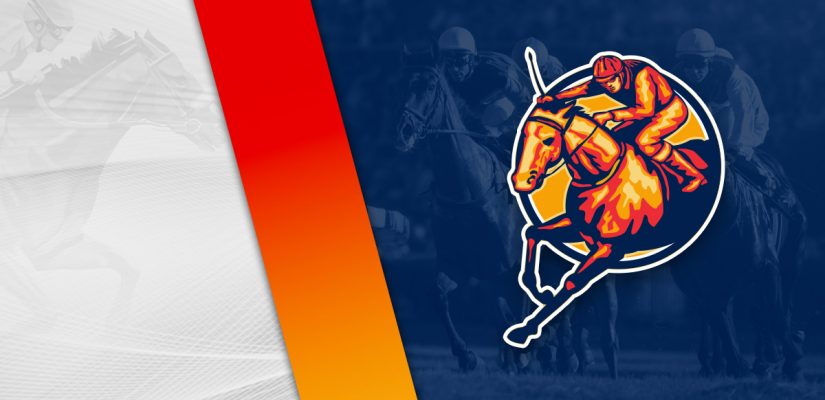 We're back on the racetrack looking for winning horses on Tuesday afternoon. There are decent options to be had on this card. It's another day with the likes of Thistledown and the Horseshoe in Indianapolis leading the way on the racetrack.
Money Mangement Critical To Success
Just a friendly reminder if you are willing to play the ponies on a regular basis, then money management is the key to success. It's without a doubt the worst sport to go outside the boundaries of your bankroll.
Our first stop on the Tuesday card is at Finger Lakes Racetrack in Farmington. This is a popular weekday track at TheSportsGeek and we have more Finger Lakes picks on Tuesday. Head below for our Finger Lakes best bets for June 28, 2022.
Race 1
(3) Front Perch
-125 (4/5)
(4) Twelve Year Mac
+300 (3/1)
(5) Montana'sbigsunset
+400 (4/1)
The opener at Finger Lakes is our first pick of the day on the dirt. Race 1 is a mile and 70-yard event that likely goes between Twelve Year Mac and Front Porch.
Twelve Year Mac is winless in six attempts, with finishes of 8th, 4th, 5th in his previous three races. In his most recent outing, Twelve Year Mac finished 8th for a $16,000 purse.
That was well out of character for Twelve Year Mac. He can produce much better on a good day. Front Porch is winless in five attempts, but coming off a bold bid.
He placed 2nd behind Sportini by 2 ½ lengths in a $16,000 event on June 14. This was after a transfer from racing at Belmont Park.
The $75,000 gelding was a disappointment at Aqueduct and Belmont, but will find top prizes at Finger Lakes, likely beginning on Tuesday.
Race 6
(1) Take the Edge (1A) Got to Like It
+600 (6/1)
(2) Who Is Jarrett
+450 (9/2)
(3) Tuckabuckaway
+200 (2/1)
(4) You've Got Male
+1500 (15/1)
(5) Isabella's Magic
+1200 (12/1)
(6) Evrybodyluvsnorman
+120 (6/5)
Race 6 is a 5 ½ furlong showing covering 5 ½ furlongs. Tuckabuckaway and Evrybodyluvsnorman should be tough to beat.
Tuckabuckaway is 2 for 12 and should be a top contender to go in at Finger Lakes. He's 2nd, 5th, 2nd, 1st in his previous four races going into this afternoon.
In his latest effort, he placed 2nd behind Mr. Mims by 2 ¼ lengths for a $12,600 purse. Not a bad presence in that performance. He was coming off 5th at Penn National for an $11,800 prize on January 11.
Evrybodyluvsnorman should have a tough run from the outside. The No. 6 can break free at this short distance and carry on to a win.
He is a two-time winner and a dangerous type at this level. In his most recent run, Evrybodyluvsnorman placed 2nd behind Peakn' Pook by a nose.
He was expected to be the one after a class drop, but just missed out. Despite losing on the bob at the wire, Evrybodyluvsnorman is a top candidate in Race 6.
Race 7
(1) A Vow of Beauty
+250 (5/2)
(6) Royal Suspect
+450 (9/2)
Race 7 covers a mile and 70 yards for a $24,000 purse. A Vow of Beauty and Beta have to be serious contenders to win.
A Vow of Beauty is 4 for 20 and is a threat to get home in the seventh at Finger Lakes. He's finished 5th, 3rd, 1st, 1st, 1st in his previous three five attempts.
A Vow of Beauty beat Kodiak Brown by 1 ¼ length for a $26,700 purse on October 20. Since then, he's finished 3rd in a $24,000 event and 5th for $24,00 on May 31.
Running in top form, A Vow of Beauty has a big chance to win at the wire. Beta is the most likely to run better.
Beta is 4 for 28 and should be involved based on recent form. He has finished 1st, 2nd, 3rd in his previous three starts.
In his most recent race, Beta defeated Tale of Mineshaft by 3 ½ lengths in a $26,000 event. Beta placed 2nd behind America's Justice by 5 ½ lengths in a $26,700 assignment.
Beta is likely the best if he's interested in running this afternoon.