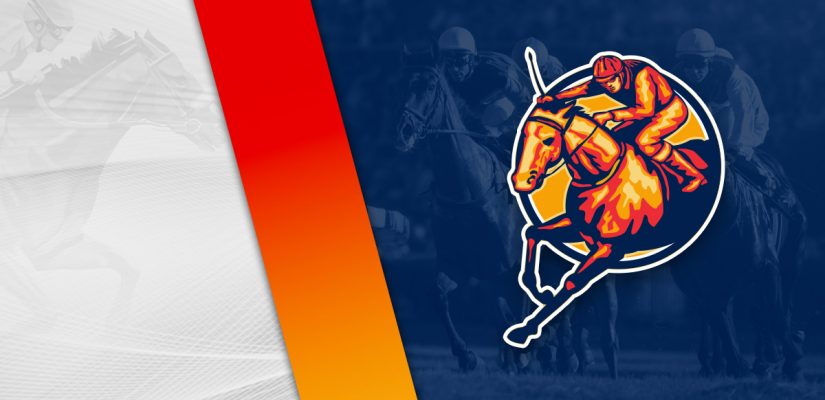 There are more horse racing plays to get to on Wednesday afternoon. The biggest race in operation for this card is easily Churchill Downs. Churchill Downs has more than $600,000 in prize money available.
Rich Strike can't win the Triple Crown after passing on the Preakness Stakes, but can make it a win in the Kentucky Derby and Belmont Stakes.
Finger Lakes Racetrack is running this afternoon. You can find free streaming of Finger Lakes on YouTube, which makes playing this card a bonus. Finger Lakes has eight races worth $151,800 on Wednesday afternoon.
Race 1
(2) Quad Party
-125 (4/5)
(3) Montana'sbigsunset
+1000 (10/1)
(4) Moons the Limit
+350 (7/2)
The first race at Finger Lakes is a $16,000 event covering 5 ½ furlongs on the dirt. Look at Seatiger and Quad Party as strong contenders to win this one.
Seatiger can't be discarded and could be an upset candidate. He is 7th, 4th in his first two career starts. In his first attempt, Seatiger finished 4th for a $12,600 purse on November 1.
Following that effort, Seatiger finished 7th on November 24 for $32,100. Despite the loss, it was good experience in a tough event.
Quad Party made his debut on May 18 and was impressive. He placed 2nd behind Lucky Manny by a nose. That was close.
Quad Party is open to improvement and would win easily if that comes to fruition. He's been solid in workouts, with times of 48.40 and 48.10 at furlongs in the last two weeks. He's the one to beat.
Race 3
(1) You've Got Male
+1500 (15/1)
(3) Sleepy Joe
+1000 (10/1)
(5) Majestic Sky
+350 (7/2)
(6) Vibe Setter
+400 (4/1)
(7) Take the Edge
+1000 (10/1)
Post Time: 2:04 p.m. EST
Distance:1 Mile 70 Yards
Purse:$12,600
Profusion and Majestic Sky are top contenders to win this mile and 70-yard assignment for a $12,600 purse.
Majestic Sky is a two-time winner in 18 attempts, with a winning trip in his latest outing on May 24. He beat Dutchmen Forever by 1 length in a $12,600 event.
That was nice improvement after finishing 5th on May 16 in a $25,800 event. Majestic Sky remains down in grade in a class that he can win.
Profusion is 2 for 12 and 5th, 3rd, 1st, 2nd, 3rd in his previous five attempts. He's transferring from Aqueduct Racetrack for this one.
He won at Aqueduct in November in a $28,000 assignment. That was a solid 7 ¾ length blowout against much tougher foes.
In his latest outing, Profusion finished 5th in a $28,000 race. On a transfer to Finger Lakes to get his confidence back, Profusion looks too good for his foes.
Race 5
(1) Wowspelledbackward
+1000 (10/1)
(3) Another Image
+800 (8/1)
(5) My Little One
+2000 (20/1)
(6) Sweet Tooth Sue
+1200 (12/1)
(7) Midnight Mindset
+400 (4/1)
(8) Carols Way
+1500 (15/1)
Race 5 is a 6-furlong event for a $16,000 purse. Alarra and Pals Ally should be tough competitors for the top prize.
Alarra is 3rd, 7th, 8th in her previous three attempts going into Wednesday. In her latest showing, Alarra finished 3rd for a $16,000 purse.
The filly finished 7th for a $35,000 purse. She looked in much better shape in the $16,000 grade. She will be tested heavily by Pals Ally from the inside.
Pals Ally is winless in nine outings, but stands a good chance of going in. Eight of his nine races have been between Saratoga, Belmont, and Saratoga.
Finger Lakes has much easier competition. In his last showing, Pals Ally placed 2nd behind Empire Trolley by 1 ¼ lengths for $16,000.
That was disappointing, but expect Pals Ally to come back determined to win on Wednesday. She looks like the best.