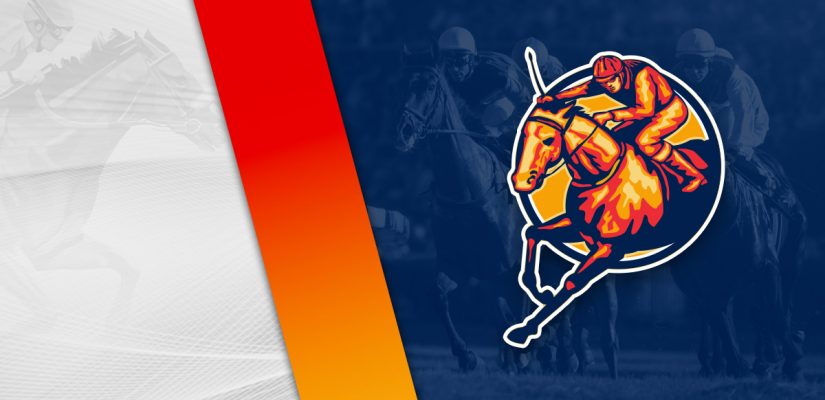 We're playing more ponies on Wednesday afternoon. The horse racing schedule has some decent action available for getting on this card. It's a day for second and third-tier racecourses, but hopefully, there are winning horses on our tickets.
Saturday is fairly quiet, but Memorial Day has some big events. The $500,000 Shoemaker Mile (Gr. 1) at Santa Anita Park is the feature of the Holiday weekend.
We're playing the cards at the Horseshoe at Indianapolis and Finger Lakes Racetrack. Finger Lakes has eight races worth $117,000 this afternoon in Farmington, New York. Head below for our best Finger Lakes picks on May 25, 2022.
Race 1
(1) Dos Vaqueros
+120 (6/5)
(2) Two Step Slew
+1000 (10/1)
(3) Number One Dillon
+250 (5/2)
(4) Stone Guitar
+400 (4/1)
(5) Smokin' Alone
+350 (7/2)
In the first event at Finger Lakes Racetrack, we have 5 ½ furlongs of racing for a $12,600 purse. Consider a play on Number One Dillon or Dos Vaqueros for the win in this one.
Number One Dillion is a hard runner that could be rewarded in Race 1. He has finished 4th, 3rd, 1st in his previous three attempts.
In his latest performance, Number One Dillion finished 4th for a $12,600 purse. Three races back, he found a $12,600 win by 2 lengths.
He's capable at this level and can win if he's in the mood. Dos Vaqueros is a three-time winner in eight races. He is 1st, 2nd in his last two.
In his most recent assignment, Dos Vaqueros defeated his foes by 2 lengths in a $12,600 event on May 9. Prior to this trip, he placed 2nd behind Straight Eight for $17,300.
The No. 1 looks like the best option to start the day off at Finger Lakes with a win.
Race 3
(1) Christmas Dinner
+160 (8/5)
(2) Troll Crossing
+800 (8/1)
(3) Il Mio Amore
+800 (8/1)
(4) Ma Meatloaf
+250 (5/2)
(6) Passion Police
400 (4/1)
Race 3 is a $12,600 event covering 5 ½ furlongs on the dirt. Look at Ma Meatloaf and Christmas Dinner as serious players for a win.
Ma Meatloaf is 6 for 43 and 2nd, 4th, 2nd, 1st, 3rd in her previous five outings. In her latest event, Ma Meatloaf placed 2nd behind Queen Arella by 4 ¼ lengths for a $24,700 prize.
That was a solid trip from Ma Meatloaf after finishing 4th on April 26 in a $12,600 assignment. She was a winner four races back in a $12,600 race.
Christmas Dinner is 8 for 60 and placed 2nd in back-to-back events on April 26 and May 11. In the first, she placed 2nd behind Kaufy Futures by 2 lengths.
Following that performance, Christmas Dinner placed behind Kateri Empire by a half-length in the same grade. Having the inside rail should benefit her nicely. Expect her to be the best.
Race 7
(1) Fudge Brownie
+800 (8/1)
(2) Ms Penelopepitstop
+500 (5/1)
(3) Mizzys Image
+600 (6/1)
(4) Doyouknowwhoiam
+400 (4/1)
(5) Quantitativbreezin
-125 (4/5)
(6) Tijuana Flair
+1000 (10/1)
Post Time: 3:52 p.m. EST
Distance:6 Furlongs
Purse:$17,300
Race 7 is a $17,300 assignment covering 6 furlongs on the dirt. Mizzys Image and Quantitativbreezin should have a strong chance in the seventh race.
Mizzys Image is a two-time winner in 19 assignments, finishing 1st, 4th, 2nd in her previous three outings. The mare beat Smokin Ziva by 4 ¼ lengths in a $12,600 event.
If she's in that kind of form, Quantitativbreezin is going to have a more difficult time, but is going to be competitive. Quantitativbreezin is dropping in class after finishing 10th on December 9.
Three races ago, Quantitativbreezin beat Seahorse d'Oro by 8 ½ lengths in a blowout for a $37,000 event. The mare most recently had a tough time.
She finished 10th for a $72,000 purse and is seeing a class drop on Wednesday afternoon. This looks like a great spot for Quantitativbreezin to get back into the mix with a win.