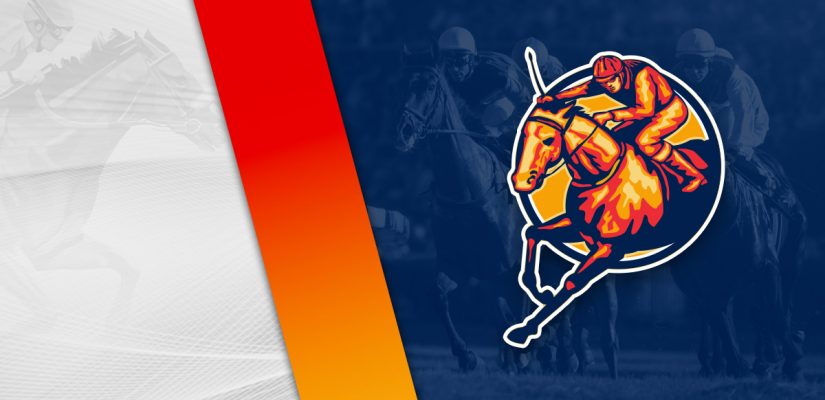 Let's go to the Monday slate after a very successful weekend. Saturday was a winning day with winners in 5 of 6 races, and then 6 for 6 on Sunday.
$25 Risk-Free Horse Racing Bet!
It can't get much better than a result like that. Horse racing can be a grind, where you have to ride the highs and lows. There are undoubtedly going to be highs and lows.
When it's a tough stretch, you have to bite your tongue and fight through it. If you're using proper bankroll skills, then the lows shouldn't hurt that much.
We have picks at Indiana Grand and Finger Lakes Racetrack on Monday afternoon. For Indiana Grand, head to our Indiana Grand page for more information. Finger Lakes has nine races, including a $50,000 stakes race, with $219,100 in prize money available to be won. Head below for our free Finger Lakes Racetrack picks for October 11, 2021.
Race 4
(1) Midnight Mindset
+500 (5/1)
(2) Queentigua
+350 (7/2)
(3) Torren's Tale
+1000 (10/1)
(4) Woodstock Girl
+800 (8/1)
(5) So Are You
+1500 (15/1)
(6) Guy's Love
+1000 (10/1)
(7) Another Image
+500 (5/1)
(8) Avid Sucinori
+140 (7/5)
Post Time: 2:27 p.m. EST
Distance:5 ½ Furlongs
Purse:$32,100
Race 4 goes for 5 ½ furlongs on the dirt for a $32,100 purse. Queentigua and Avid Suncinori should have a solid say in this one.
Queentigua is winless in 23 attempts, but could finally go in with a win on Monday. The filly opened her career in 2019 at Aqueduct Racetrack and hasn't had the best success.
She has spent the vast majority of her career up in class racing against tougher competition. She ran at Belmont Park, Saratoga, and Aqueduct for most 22 races in her career.
Queentigua most recently ran at Finger Lakes on August 25 for a $32,100 purse. That went alright, but more was expected. She finished 4th in that one.
Avid Sucinori is winless in seven attempts, but is getting close. She has been knocking on the door hard, placing 2nd in four straight events.
In her last attempt on September 22, Avid Sucinori placed behind Zero Point Zero by 2 lengths in a $32,100 event. Prior to that one, she placed behind Gone and Forgotten by 4 lengths in the same class. Her persistence will pay off soon, probably today.
Race 5
(1) Kenny Hustle
+250 (5/2)
(3) Twelve Year Mac
+600 (6/1)
(4) Dragon Ballet
+1200 (12/1)
(5) Greek Easter
+1200 (12/1)
(6) Tarquinius
+300 (3/1)
(7) Rebel Menace
+800 (8/1)
(8) Persistent Danger
+800 (8/1)
Post Time: 3:06 p.m. EST
Distance:5 ½ Furlongs
Purse:$32,100
Race 5 is in the same class as our previous selection for Race 4. This is a field of experienced horses, with Kenny Hustle holding the most with three attempts.
Tarquinius is next with two outings, both enjoying winning claims on Monday afternoon. Tarquinius will require a big push from the outside, but could get it in this one.
He has finished 3rd and 4th in two outings on August 23 and September 1. In his debut, the gelding showed 3rd for a $32,100 purse, and then dropped to 4th in the same class.
Experience should help him, as well as Kenny Hustle who is getting closer Kenny Hustle has finished 5th, 2nd, 2nd in three races, placing 2nd in back-to-back races on September 1 and September 21.
Kenny Hustle placed 2nd behind Cut the Cord by a neck on September 1 in the attempt that Tarquinius went 4th in. He was comfortable ahead by more than 6 lengths.
In his next and most recent attempt, Kenny Hustle looked good again for 2nd behind I Found It by 2 ¼ lengths on September 21. He should be good on Monday if the same form holds.
Race 7
(1) Double Vision (1A) Writer's Regret
+500 (5/1)
(2) Conformist
+120 (6/5)
(3) Papa Tom B
+1000 (10/1)
(4) Invaluable Will
+800 (8/1)
(5) Fitzpatrick
+350 (7/2)
(6) The Last Ace
+600 (6/1)
Post Time: 4:04 p.m. EST
Distance:5 ½ Furlongs
Purse:$25,900
Race 7 is a $25,900 event covering 5 ½ furlongs on the dirt. Fitzpatrick and Conformist should have a big presence in this assignment.
Fitzpatrick is 2 for 10 in his career, and has been coming on nicely as of late. He's finished 2nd, 1st, 2nd in his previous three attempts.
Fitzpatrick was a winner on August 4 for $25,800 purse, topping Kikkerland by 3 ½ lengths. That was an impressive effort from Fitzpatrick.
Following that outing, Fitzpatrick placed 2nd behind Nueva York by 1 ½ lengths for a $28,900 prize. Expect Conformist to give him the most problems.
Conformist is 2 for 7 in his career, and has finished 5th, 3rd, 6th, 1st in his career. He defeated Florida Endeavour by 11 lengths in a blowout in the $50,000 Ontario County Stakes on June 28.
Before that run, Conformist spent his career at Churchill Downs, Aqueduct, and Belmont. The transfer to Finger Lakes did him well. This one should be another assignment too easy for him at Finger Lakes.