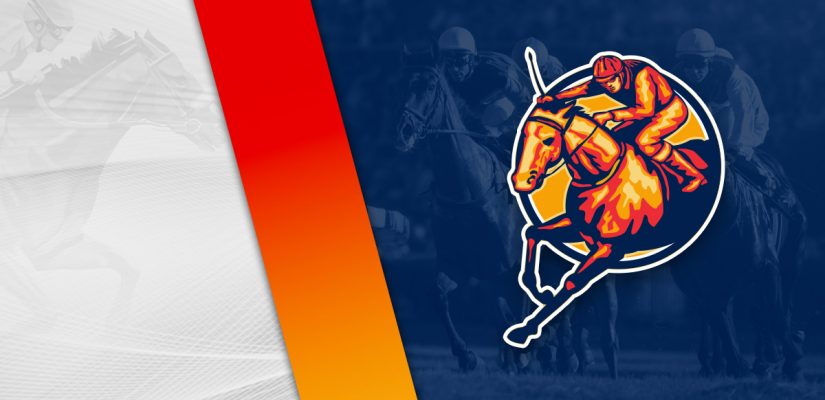 BetOnline has a small card on Monday with six racecourses open for wagering. There are five courses in the US and another in Canada at Fort Erie. As we exit the warmer months and progress into the winter, there isn't as much action especially during the weekdays. The Breeders' Cup is only a couple of weeks away, and after that, there isn't much activity until the Road to the Kentucky Derby begins.
$25 Risk-Free Horse Racing Bet!
The biggest race after the Breeders' Cup Classic is the Saudi Cup in February. That's a monster race with $20,000,000 available to be won. The Breeders' Cup Classic has a $6,000,000 purse to put in perspective how wealthy the Saudi Cup is. This will be the third edition of the richest race in the world.
There isn't anything of the sort on Monday. Finger Lakes Racetrack has a $205,179 stakes event with the running of the New York Breeders' Futurity. We'll head to Finger Lakes for this $377,579 card. Head below for free Finger Lakes Racetrack picks for October 18, 2021.
Race 6 – New York Breeders' Futurity
(1) Adios Asher
+250 (5/2)
(2) Don Bernardo
+2000 (20/1)
(3) Daufuskie Island
+200 (2/1)
(5) Gimmedamoney
+1000 (10/1)
Post Time: 3:35 p.m. EST
Distance:6 Furlongs
Purse:$205,179
We will go straight to the New York Breeders' Futurity, the only stakes race on Monday on the racetrack. This is a wealthy race for Finger Lakes. It's an event that should be tight between Adio Asher and Senbei.
Daufuskie Island poses a threat as well, but Adio and Senbei might carry the best value. Adio Asher is 2 for 3 and enters in good form after finishing 3rd, 1st, 1st in his first three attempts.
He opened his career on August 5 at Arlington in Illinois and showed 3rd for a $30,000 purse. A couple of weeks later, Adio showed improvement to beat American Chaos by 5 ¼ lengths for a $30,000 win.
In his most recent attempt, he defeated Daufuskie Island by a nose in a close call in the $116,142 Aspirant Stakes. That was a good ride from Adio Asher to go in.
Senbei is 1st, 1st, 2nd in his career, with back-to-back wins on July 18 and August 27. The colt won in his stakes debut on August 27 in the $200,000 Funny Cide Stakes by 2 ¾ lengths over Montebello.
He came up short in his most recent race, but was strong to go 2nd behind Shipsational by 2 lengths in the $150,000 Bertram F. Bongard Stakes. He could have been better, though still acceptable.
Jock Manny Franco is going to Finger Lakes with $280,000 Senbei, which should only help. Franco and Senbei have leading claims in the New York Breeders' Futurity.
Race 7
(1) Brown Eyed Boy
+400 (4/1)
(3) Smooth Tales
+1500 (15/1)
(4) Brooklyn Law
+160 (8/5)
(5) Kingfish
+1200 (12/1)
(6) Fititup Alex
+250 (5/2)
(7) Candyrock
+1000 (10/1)
Post Time: 4:04 p.m. EST
Distance:1 Mile 70 Yards
Purse:$24,000
Race 7 is a step down from the $200,000+ event, but this mile and 70-yarder hopefully comes with a winner. Fixitup Alex and Brooklyn Law should be the top contenders in this one.
Fixitup Alex is a one-time runner and winner on September 20. The colt looked good to beat Johnny Fontaine by a nose for a $32,100 prize. He was going well in morning workouts and came through.
Fititup Alex was timed at 49.30 and 48.30 seconds at 4 furlongs prior to that winning run. Down to $24,000, expect Fititup Alex to enter the frame at the wire
Brooklyn Law is 3 for 12 in his career, with finishes of 1st, 2nd, 5th, 4th in his previous four attempts. He defeated Sneads by ¾ lengths for a $25,900 purse, and then dropped off recently.
Brooklyn Law most recently finished 4th on October 5 in a $26,700 assignment. That was disappointing. I will give Brooklyn Law the benefit of the doubt in a bounce back performance this afternoon.
Race 9
(1) Perfect Symphony
+600 (6/1)
(3) Legendary Bid
+500 (5/1)
(4) Liams Majesty
+500 (5/1)
(5) Stormy New York
+300 (3/1)
(6) Soy Captain
+1500 (15/1)
(7) Sal My Pal
+1000 (10/1)
(8) Adirondack Tales
+800 (8/1)
Post Time: 5:02 p.m. EST
Distance:5 ½ Furlongs
Purse:$12,600
Race 9 goes for a modest purse of $12,600 to end the card at Finger Lakes Racetrack later in the day. Gierhart and Stormy New York should be the ones to bookmark in this event.
Gierhart has finished 5th, 7th, 5th, 2nd, 6th in five career races. Two races back Gierhart defeated Fivestar Bandit by 1 ½ lengths for a $12,600 purse.
He didn't respond in good form, as the gelding had to settle for 6th on September 27 for a $12,600 prize. Gierhart remains in the same class, with Stormy New York likely ready to give him a solid test.
Stormy New York is winless in five events, but has been coming on nicely recently. He's finished 2nd, 6th, 2nd, 2nd in his previous four attempts, placing 2nd in back-to-back trips on September 7 and September 27.
Stormy New York most recently placed 2nd behind Tuckabuckaway by 2 ¼ lengths for a $12,600 purse. This was after placing 2nd behind Financial Draw by 1 length in a $12,600 race. Expect Stormy New York to come up strong in the stretch with a serious chance of going in for a win.