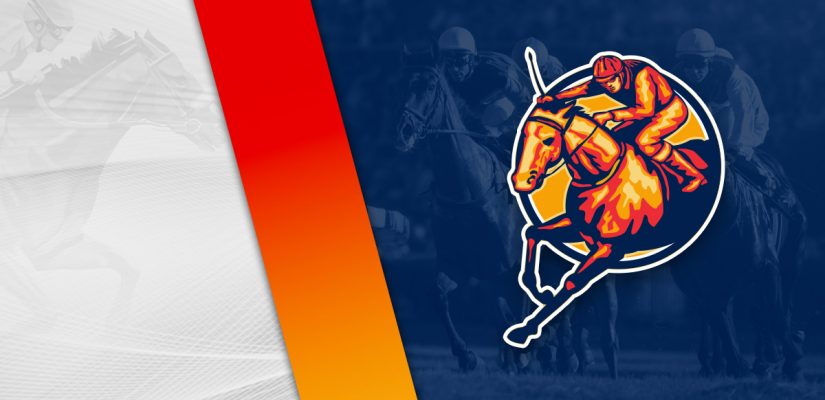 We will take a look at the Monday horse racing card with seven racecourses being offered at MyBookie for wagering. A lite version of BetOnline is online at the moment, but they are still working out some issues to get everything fully operating. As you may be aware, BetOnline is recovering from a cyber attack.
Fortunately they are slowly beginning to roll things out again, but the racebook is not fully operational at the moment. MyBookie can be used as a backup for now. If you like taking advantage of cash backs, then you might care to use it as your primary racebook. MyBookie has one of the highest cash back reward promotions online.
MyBookie is offering seven tracks for wagering on Monday. For our first look at horse racing to open the week, we'll head to Finger Lakes Racetrack in the Finger Lakes region of New York in Farmington. Finger Lakes is putting on a card with nine races worth a total of $117,500 on Monday afternoon.
The bigger racecourses have the day off early in the week, so Finger Lakes has a chance to attract a good chunk of betting handle. There are two races that I like at Finger Lakes today. I typically choose three horses on a card, but not going to force any unwarranted play just because. Head below for our free Finger Lakes Racetrack picks for October 19, 2020.
Race 1
(1) La Reine Rouge
+2000 (20/1)
(2) Flattering Eyes
+250 (5/2)
(3) Della Lute
+600 (6/1)
(4) Song for Emma
+1500 (15/1)
(5) Smokin Hot Kiss
+450 (9/2)
(6) Afleeting Glance
+160 (8/5)
(7) Palaceofresentment
+600 (6/1)
Post Time: 1:10 p.m. EST
Distance:1 Mile 70 Yards
Purse:$26,500
We'll get going at Finger Lakes with the first race of the day in Farmington. Race 1 is a mile and 70 yard for a $26,500 purse. Flattering Eyes and Afleeting Glance are likely going to be tough horses to slow down in this event.
Flattering Eyes is winless in her 14-race career, but showing nice drive recently. She has finished in the top-3 in her previous two outings after going 7th, 11th, 4th. Prior to that tough stretch, Flattering Eyes was 2nd, 2nd, 3rd, and then decided to chase bigger purses.
In her last two performances, Flattering Eyes finished 3rd in a $26,500 event on September 21. She followed up for more of the same on October 5 in another $26,500 race. This was after dropping in class, so she has looked comfortable in this current class.
Hence, Flattering Eyes will stay with another $26,500 event on Monday afternoon. She should be able to pick up some more prize money, with a chance at a win. Flattering Eyes gets a favorable starting position from the No. 2 post position.
At a mile and 70 yards, it probably won't help as much as she'd hope for, though. Afleeting Glance has finished in the top-3 in three straight performances and placed 2nd in back-to-back outings on September 21 and October 5. She was a neck ahead of Flattering Eyes on September 21 and 1 ¾ lengths behind Dancing Slippers.
Flattering Eyes and Afleeting Glance met again on October 5 and it was more of the same. This time Afleeting Glance defeated Flattering Eyes by 2 lengths. Without as much competition for Flattering Eyes and Afleeting Glance on Monday, expect these two to run close near one another again. I don't see anything changing in this one. Look for Afleeting Glance to edge out Flattering Eyes in the stretch for the win.
Race 2
(1) Straw Hat
+1200 (12/1)
(2) Stone Supplier
+1200 (12/1)
(3) Bold Little Baby
+500 (5/1)
(4) All About Bleu
+500 (5/1)
(6) French Cruller
+160 (8/5)
(7) She's Not Bluffing
+250 (5/2)
Post Time: 1:37 p.m. EST
Distance:6 Furlongs
Purse:$10,000
Race 2 is for a $10,000 purse across 6 furlongs of racing on the dirt at Finger Lakes on Monday afternoon. The two horses at the end of the gate from the No. 6 and No. 7 post positions should be able to put together good runs in this event. She's Not Bluffing and French Cruller should be involved in the stretch run, while the inside horses should fade.
She's Not Bluffing is 3 for 20 in her career and looking for her first win since November 6, 2019. She is winless in her last eight races following that win. In her last six performances, She's Not Bluffing has gone 6th, 8th, 4th, 5th, 3rd, 4th. The one time in that stretch that she finished in the top-3 was on September 23.
She's Not Bluffing showed 3rd two races ago in a $10,000 event. In her next appearance, She's Not Bluffing finished 4th in another $10,000 event. She stays in the same class on Monday, but should be a slightly easier run for her.
French Cruller is 5 for 62 in her career and in good order recently. She has finished in the top-3 in back-to-back outings on September 22 and October 5 in $10,000 events. French Cruller has been operating in the same class as She's Not Bluffing, but her last outing was a bit tougher than what She's Not Bluffing was dealing with. French Cruller beat seven other horses in that race, and just missed out behind the betting favorite. I think French Cruller can get this assignment done.