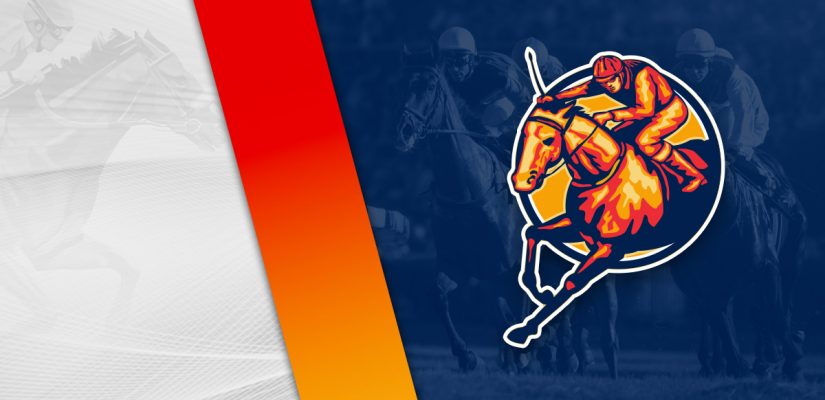 Off and running on Tuesday with two racecourses handicapped at TheSportsGeek. It was a winning day at Finger Lakes Racetrack. There have been more winning days recently than not. Unfortunately it wasn't a sweep, but two or three horses is usually going to work out well.
Senbei was the star at Finger Lakes, as he won the New York Breeders' Futurity clearing late with Manny Franco aboard. He looked great and had a talented jock piloting him to a win at Finger Lakes Racetrack.
BetOnline has seven racecourses available for wagering in North America. Which is your favorite track today? I'm going to be looking at Farmington, NY again on Tuesday.
Finger Lakes has nine races worth $159,000 in prize money. Head below for our free Finger Lakes Racetrack picks for October 19, 2021.
Race 1
(1) What R U Doing Now (1A) Guerreon
+250 (5/2)
(3) Count On America
+500 (5/1)
(4) Analyze Your Luck
+600 (6/1)
(6) Purchasing Power
+600 (6/1)
Post Time: 1:10 p.m. EST
Distance:1 Mile 70 Yards
Purse:$12,600
The opener at Finger Lakes Racetrack on Tuesday afternoon is a mile and 70-yarder for a $12,600 purse. Look to Flat Bill and Vouch for a winner.
Flat Bill is 7 for 49 in his career, and has finished 7th, 3rd, 5th, 1st in his previous four attempts. He is coming off a 1 length win over Analyze Your Luck by 1 length for a $12,600 purse. That was good form.
Vouch is a top contender to strike in this event. He has finished in the top-3 in seven straight races and has to be considered.
Vouch most recently won on June 29 with a 10 ¾ length blowout over Irish Valor for a $19,400 purse. Too easy so Vouch went up in class.
He's shown 3rd in three straight events since the win. Most recently it was 3rd in a $17,230 race. Vouch probably had more to offer in that one. Down to $12,600, he has a lot to offer on Tuesday.
Race 5
(1) Rory Mor
+1200 (12/1)
(2) Harrison Knows
+800 (8/1)
(4) Tommy The Torch
+450 (9/2)
(5) Raven Rocks
+250 (5/2)
(6) Flying Emperor
+160 (8/5)
(7) Dr. Lloyd
+1200 (12/1)
Post Time: 3:06 p.m. EST
Distance:6 Furlongs
Purse:$24,000
6 furlongs for a $24,000 purse is what we have in Race 5 at Finger Lakes on Tuesday afternoon. Look for Raven Rocks and Flying Emperor to have a big say in the stretch run.
Raven Rocks is 1 for 5 in his career with a winning sprint on October 17, 2020 in the second race of his career. He beat Not Phar Now by a half length in a $52,000 assignment. That was impressive.
However, Raven Rocks hasn't been in the same form, and has fallen off since then. In his most recent outing, the colt finished 4th in a $72,000 event. He's down to $24,000 for winnable terms.
Flying Emperor has been a force of consistency. He's gone top-2 in all 11 of his careers, which includes four wins.
Flying Emperor is 1st, 2nd, 2nd in his previous three attempts, with a win on August 11 in a $26,700 assignment. That was too easy for a 7 ½ length win.
He went stakes racing on August 30 in the $50,000 George W. Barker Stakes, and handled it well to finish a neck away from a win. I'd go with Flying Emperor to edge out Raven Rocks at the wire.
Race 8
(1) Isaiah Isaiah
+1000 (10/1)
(2) Lettercarrierhenry
+600 (6/1)
(3) Banyan Breeze
+350 (7/2)
(4) Panama Paul
+300 (3/1)
(5) Son Of Darkness
+600 (6/1)
(6) Golani Brigade
+180 (9/5)
(7) Solar Zen
+1500 (15/1)
Post Time: 4:33 p.m. EST
Distance:5 ½ Furlongs
Purse:$26,700
Race 8 covers 5 ½ furlongs for a $26,700 purse on the dirt. Banyan Breeze and Golani Brigade should give this one a pretty good go. Banyan Breeze is 3 for 8 in his career, and has finished 1st, 2nd, 1st, 2nd in his last four attempts.
He is coming on nicely and has to be considered against this field. In his previous four outings, Banyan Breeze has finished 1st, 2nd, 1st, 2nd. Banyan Breeze was a 1 ½ length winner on August 25 in a $25,900 event.
Banyan Breeze was unable to follow up, but was still close at the wire to place 2nd behind Night Cap. It wasn't as close as he wanted it to be going 5 lengths behind, but a similar performance should give him a chance in this one.
Golani Brigade is a three-time winner, and is coming off one of those three wins on September 23. The gelding topped Casala by 1 ¾ lengths for a $45,000 purse at Belmont Park after finishing 4th on August 21 at Saratoga for a $50,000 prize.
A transfer and class drop to Finger Lakes should only help Golani Brigade with another successful run. This field looks on the too easy side for Golani Brigade.