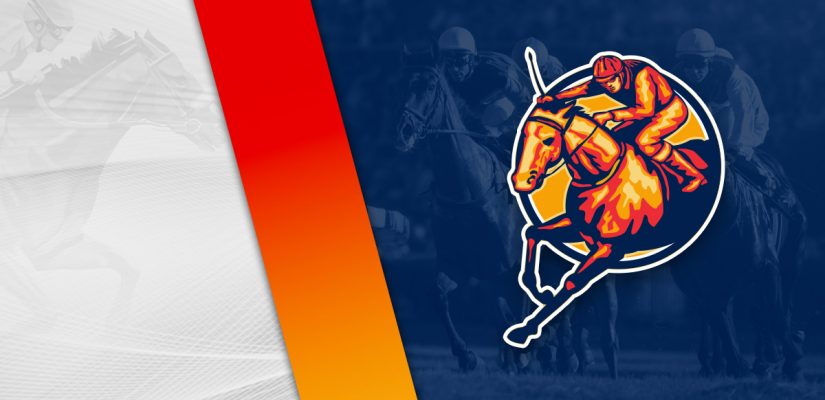 There are six horse tracks being offered for wagering at BetOnline on Tuesday. It's good news that BetOnline is back up and running smoothly. I was still having problems on Saturday after they initially launched the website, but everything seems to be fine now. The horse racing limits at BetOnline are the best in the business. You can get down up to $20,000 on win, place, and show bets at most race tracks today. If that isn't quite your stakes, you can get started with a free $25.00 wager on your favorite horse.
$25 Horse Racing Risk-Free Bet!
There were no complaints on the track on Monday. Mountaineer Park resulted in two wins and a refund on a horse that was scratched. And then over at Finger Lakes Racetrack, we were able to pocket a profit on a 1-1 day. French Cruller in Race 2 ended up closing as a $7.30 runner, so 1-1 was enough to pad the horse racing bankroll.
I'm back at Finger Lakes Racetrack in Farmington, NY again on Tuesday. The casino is open with 25% capacity, but the state won't allow spectators for horse racing or any on-site wagering. It really depends on what state you're in regarding attendance. Some have been open at limited capacity for months now. That said, you can still find Finger Lakes online. They are offering eight races for a total of $91,700 in Farmington on Tuesday. Head below for our free Finger Lakes Racetrack picks for October 20, 2020.
Race 1
(1) Hamptons Holiday
+1000 (10/1)
(2) One Summer Nite
+600 (6/1)
(3) Rico Capote
+800 (8/1)
(4) Deficit Hawk
+250 (5/2)
(5) Winning Withhonour
+600 (6/1)
(6) Frosty the Dragon
+400 (4/1)
(7) Macho Miah
+300 (3/1)
Post Time: 1:10 p.m. EST
Distance:5 ½ Furlongs
Purse:$10,000
We'll get going with the first race of the day at Finger Lakes Racetrack. Race 1 is a 5 ½ furlong race worth $10,000. Seven runners are expected to participate in the event. Deficit Hawk and Macho Miah should converge in the stretch in this one.
Macho Miah has been a consistent runner and has been finishing in the top-2 through his last five races. That includes a win on September 22 in a $10,000 event. Macho Miah edged out Smooth Cat by a neck for the win. It was the fourth win of his 30-race career.
Macho Miah followed up to place 2nd behind Magic Roy in another $10,000 event by 2 lengths. He isn't going anywhere and remains in the same class for this performance on Tuesday. Macho Miah receives another $10,000 assignment today, and like usual, should be able to be involved in the stretch and get into the money.
Deficit Hawk has finished in the top-2 in five straight outings. He's coming off a win on October 5 over Dremas Boy by a half length. Prior to that race, Deficit Hawk was a head behind Escape to the Moon for a win. Just a little more and that would have been a win as well.
This horse was purchased for $175,000 back in 2013 and should be expected to run a close race in this class. This race isn't any tougher than his last assignment on October 5, so a win should be within range for him on Tuesday afternoon.
Race 8
(2) Forecaster
+2000 (20/1)
(3) Far From Awesome
+600 (6/1)
(4) Prince Slaughter
+2000 (20/1)
(6) Silver Duke
+2000 (20/1)
(7) Tracktive Effort
+1000 (10/1)
(8) Mrs Robin E
+100 (1/1)
(9) Showmanship
+350 (7/2)
Post Time: 4:19 p.m. EST
Distance:5 ½ Furlongs
Purse:$10,000
The day ends at Finger Lakes Racetrack with a 5 ½ furlong race on the dirt for a $10,000 purse. The two horses on the end of the gate, Mrs Robin E and Showmanship, should run a strong race on Tuesday afternoon. Both will have to fight through some traffic quickly, as this is only a 5 ½ furlong race, but they are the most superior horses in this contest.
Showmanship is 3 for 12 in his career, with his most recent victory on July 21 in a $12,600 event. Since that win, Showmanship has gone 5th and 3rd. In his most recent outing, he showed 3rd in a $10,000 race on September 22. Prior to that, Showmanship was 5th in a $21,500 assignment. That was far too tough, so he moved back down in class to a winnable level.
That didn't help get Showmanship back in the winner's circle, but he earned some of the prize money. Mrs Robin E is aiming for a hat-trick on Tuesday after winning on September 14 and October 5. He won by ¾ lengths and then followed up to beat ten other horses by a nose at the wire. Mrs Robin E rallied late to pull off the win as the second favorite two weeks ago.
Prior to those two wins, Showmanship placed 2nd in back-to-back events on November 20, 2019 and August 17 by a neck and 3 lengths. Overall, Mrs Robin E is 3 for 8 in his career, along with top-3 finishes in 6 out of 8 performances. It's hard not to like what Mrs Robin E brings to the table in Race 8, the final race at Finger Lakes Racetrack on Tuesday.