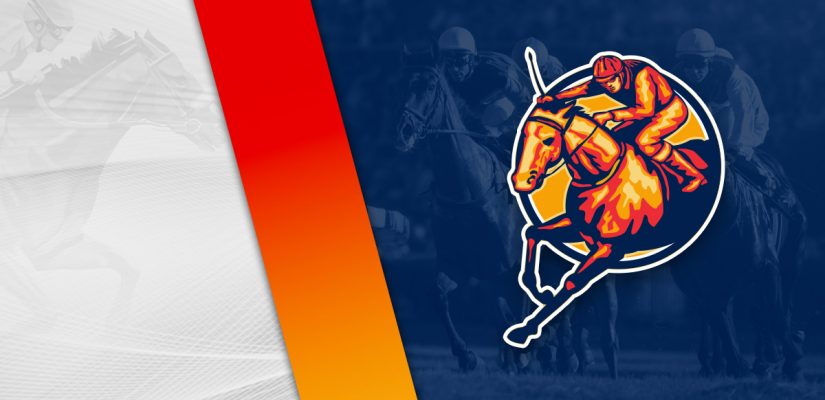 We're off and running with two racecourses covered on the Tuesday card. BetOnline has a small card again on this day with six tracks operating in North America. You can find one going in Fort Erie in Canada, and then five options in the US. There aren't any stakes events on the schedule, with that coming next on Friday.
The biggest race on Friday is at Keeneland with two $150,000 events in Kentucky. I'm more interested in what is going to be happening at Del Mar in two weeks with the running of the Breeders' Cup Classic. Along with the Classic, there are a slew of other big-time graded events at Del Mar that weekend.
For our first look this afternoon, we're going to head back to Finger Lakes Racetrack. It was a clean sweep at Finger Lakes on Monday with three selections and three winners. Finger Lakes has eight races worth $183,700 on Tuesday. Head below for our free Finger Lakes Racetrack picks for October 26, 2021.
Race 6
(2) Isle Storm
+400 (4/1)
(3) A Life That's Good
+300 (3/1)
(4) Gone And Forgotten
+350 (7/2)
(5) Calibogue Sound
+500 (5/1)
(6) Danny Deep Cuts
+500 (5/1)
(7) Twice Smitten
+1500 (15/1)
(8) A Dab Will Do
+1000 (10/1)
Post Time: 3:35 p.m. EST
Distance:1 Mile 70 Yards
Purse:$25,900
Race 6 is a mile and 70 yards for a $25,900 purse covering 6 furlongs. Gone and Forgotten and Danny Deep Cuts should have a strong presence in Race 6 at Finger Lakes.
Gone and Forgotten is expected to run a close race, and has finished 3rd, 1st, 1st, 4th in four attempts. She won back-to-back races on August 25 for a $32,100 event, and then 3 ¾ lengths over Mission Cat for a $25,800 prize on September 21.
Danny Deep Cuts could see great value to win on Tuesday afternoon. She's finished 5th, 1st, 1st, 2nd in her career.
Danny Deep Cuts was a back-to-back winner on August 5 and September 2. In her first win, Danny Deep Cuts beat Captivating Cara by 3 ¾ lengths in a $42,000 event.
She followed up on September 2 in a $35,000 race by 4 ¾ lengths. It took one 2nd place performance on September 30 to send Danny Deep Cuts down in class.
Danny Deep Cuts placed 2nd behind Happy Sophia in a $28,000 assignment by 3 ¼ lengths. It was still an acceptable performance. Given the value, it's hard to say no to Danny Deep Cuts.
Race 7
(1) She's A Lumberjane
+400 (4/1)
(2) The New Miami
+1500 (15/1)
(3) Big Red Girl
+800 (8/1)
(4) Cheatham Hill
+600 (6/1)
(5) Troll Crossing
+2000 (20/1)
(6) Witch Hunter
+250 (5/2)
(7) Imprsstheprofessor
+1200 (12/1)
Post Time: 4:04 p.m. EST
Distance:1 Mile 70 Yards
Purse:$24,000
Race 7 covers a mile and 70 yards for a $24,000 purse. I'd give a look at Ok Honey and Witch Hunter for a win in this race.
Ok Honey is 4 for 54 and has finished 4th, 8th, 1st, 2nd in her previous four attempts. The mare was a winner two races back on September 24 for a $28,000 purse.
That was a solid run for a 1 ¼ lengths over the favorite Bustin Bay. The mare came back on October 13 for a half length loss behind Dosage and Mimosas in a $24,000 assignment.
Witch Hunter is going to be gunning hard for Ok Honey. A bold bid is expected. Witch Hunter is 5 for 21, and has finished 2nd, 1st, 2nd, 1st, 2nd in five attempts. She's gone 2nd, 1st, 2nd in her previous three.
In a winning run on July 24, Witch Hunter defeated Vitaemi by 1 length for a $24,000 purse. Witch Hunter came back to place 2nd by 1 length. Despite the loss, Witch Hunter should be the toughest horse to deal with in this one.
Race 8
(1) Have A Heart
+350 (7/2)
(2) D S Advantage
+800 (8/1)
(4) Tuckabuckaway
+1000 (10/1)
(5) Lasten Impression
+1500 (15/1)
(6) Double D Day
+1500 (15/1)
(7) Theresa's Boy
+600 (6/1)
(8) Canyon of Heros
+400 (4/1)
Post Time: 3:37 p.m. EST
Distance:6 Furlongs
Purse:$12,600
Race 7 covers 6 furlongs for a $29,000 purse on the dirt. This 6-furlong assignment has eight horses going with Canyon of Heros and Mr. Mims in a good spot for this one.
Canyon of Heros was a winner on August 4 in a $12,600 event by a neck. That was a pretty good look for Canyon of Heros, as he attempts to get back on the winning track with a winning run in this one.
He's finished 2nd, 7th, 4th in his previous three assignments. In his most recent outing, Canyon of Heros finished 4th in a $12,600 assignment.
Look for Canyon of Heros to be tested by Mr. Mims. Mr. Mims is likely the best one of this field. He is a one-time winner in 11 attempts, with a win back on June 29 for a $32,100 purse.
Mr. Mims most recently placed 2nd behind Isabella's Magic by 6 lengths for a $12,600 prize on October 12. That was disappointing, but can easily beat this field with a similar run.