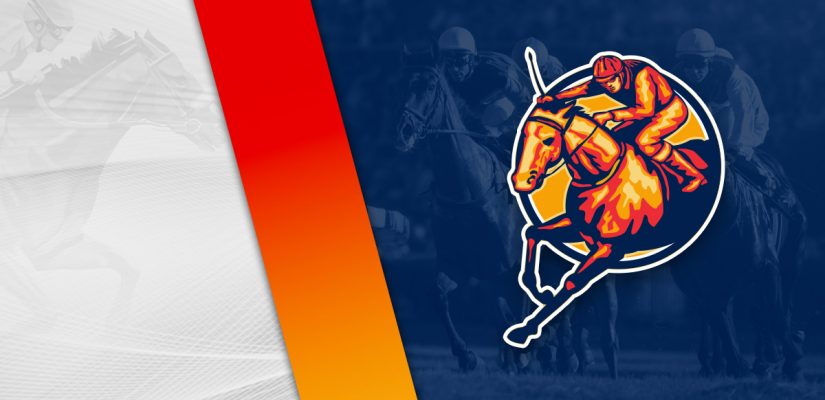 The World Series is back on Tuesday, but no football to speak of in the NFL or college. We'll have Thursday Night Football and two college games on Thursday. At least with regard to sports in the US, things are going to be a little dry on a daily basis. If you can wait for January, it should be an exciting month with the NHL, NBA, NFL, and college basketball on at the same time. Until college basketball begins in a few weeks, horse racing is going to be the only daily game in town. I shouldn't forget about the MLS, which is currently playing, but I'd rather focus on elite European football if we're going that route.
$25 Risk-Free Horse Racing Bet!
There is never any shortage of horse racing on the menu. The Breeders' Cup Classic is set for November 7. That promises to be a can't miss event from Lexington, KY. BetOnline has another small slate of horse racing action on Tuesday. There are four more tracks with racing on the agenda today.
The same four as yesterday, Finger Lakes, Mountaineer, Parx, and Indiana Grand have Tuesday meetings. We'll have more options for wagering on Wednesday. For Tuesday, we're at Finger Lakes Racetrack in Farmington, NY on Tuesday afternoon. There are nine races on the card worth $157,900 at Finger Lakes on Tuesday. Head below for our free Finger Lakes Racetrack picks for October 27, 2020.
Race 4
(2) Choose Happiness
+350 (7/2)
(3) Becca Takes Charge
+800 (8/1)
(4) Just Stay Home
+600 (6/1)
(5) Here Comes Helen
+1500 (15/1)
(6) Lightworker
+1200 (12/1)
(7) Maybe a Rainbow
+1500 (15/1)
(8) Becky's Mission
+250 (5/2)
(9) Clifden Punch
+600 (6/1)
Post Time: 2:31 p.m. EST
Distance:6 Furlongs
Purse:$13,100
We begin at Finger Lakes Racetrack with Race 4, which covers 6 furlongs for a $13,100 purse. Pendolino and Becky's Mission should run strong races in this spot. Pendolino gets a fortunate draw from the No. 1 post position. She is looking for greener pastures today after finishing 4th in back-to-back performances on September 29 and October 12. This was following a win for Pendolino on August 24 in a $26,500 assignment.
Pendolino rallied after faltering early. She was 7th at the ½ pole, 4th at the top of the stretch, and turned it into a win as an underdog. Pendolino was projected to finish somewhere around the middle of the field, but she bucked expectations and put on nicely going into the stretch and finished Maddy Black by 1 ¼ lengths.
Unfortunately, she couldn't follow up in a $21,000 assignment on September 29 and finished 4th in a $21,100 race. It was the same situation on October 12, as Pendolino finished 4th in a $21,000 event. After that, she gets a class drop and should run a much better race for a $13,100 purse. Becky's Mission might be there to spoil the afternoon today, though.
Becky's Mission is 1 for 19 in her career with a win in February at Aqueduct in a 7 ½ length win for a $33,000 purse. She has finished in the top-3 in four of her previous five performances. In her most recent showing, Becky's Mission showed 3rd on October 13 in a $21,000 assignment. She was close, but fell by 2 ¾ lengths. Look for the class drop to help her as well. I like Becky's Mission in a close one.
Race 5
(2) Schwarbertown
+600 (6/1)
(4) Breeze Burner
+400 (4/1)
(5) Sammy's Mineshaft
+1000 (10/1)
(6) Flash Drive
+500 (5/1)
(7) Heyitsnricopalazo
+1200 (12/1)
(8) Just Flashy
+1500 (15/1)
(9) Fifty Eight O G
+1500 (15/1)
Post Time: 2:58 p.m. EST
Distance:5 ½ Furlongs
Purse:$15,300
Race 5 will consist of 5 ½ furlongs on the dirt for a $15,300 purse. It should be a good race between Boldlee and Dial One. One of those two horses is going to record a hat-trick on Tuesday, while the other will have their winning streak come to an end. Boldlee is a winner in four of his previous six outings and back-to-back wins on August 11 and September 8.
In the August win, Boldlee knocked off Smooth Cat by 2 ½ lengths as a heavy favorite. He had the lead by the ⅜ pole and the race was over. Boldlee followed up on September 8 with a 1 ¾ length win over Dremas Boy for another $10,000 purse. In that outing, Boldlee took the lead at the ½ pole and drew off by the top of the stretch. This is going to be tougher for him, though.
Boldlee finished 5th in a $15,300 race four outings ago, so it might be a little too tough. In any case, Boldlee should be close based on current form. Dial One is 4 for 19 in his career, with back-to-back wins on July 28 and August 25. He won by 12 ½ lengths in total domination in the July race, which had a $10,000 race. Dial One had a 2 length lead at the ¼ pole and it made it look easy.
In August, Dial One responded up in class for a 1 ½ length win in a $15,300 race. Dial One had to fight a little harder for the win in that performance, but he had a half length lead at the ¼ pole and held strong. He's coming off a really nice workout on October 16 with a time of 1:00.30 recorded at 4 furlongs. Dial One should have the win here if his form holds for Tuesday afternoon.
Race 7
(1) Dancer's Revenge (1A) Trappe the Dream
+400 (4/1)
(2) Dr. Flash (2B) Magic Ears
+450 (9/2)
(3) Park Manager Maize
+2000 (20/1)
(4) Holy Cowboy
+2000 (20/1)
(5) Look Out Lambo
+500 (5/1)
(6) Jacks American Pie
+600 (6/1)
(7) Tequila Road
+1200 (12/1)
(8) Wicked Easy
+300 (3/1)
(9) Forcinex
+2000 (20/1)
Post Time: 3:52 p.m. EST
Distance:1 Mile 40 Yards
Purse:$26,500
A mile and 40 yards will close out the day for us at Finger Lakes Racetrack. This is the co-feature event of the day in Farmington at Finger Lakes. Jacks American Pie and Wicked Easy are going to be on my shortlist for this event. Jacks American Pie is entering with some nice improvement recently. After 6th in his debut run on August 19, Jacks American Pie rode strongly for 3rd on September 1 and then placed 2nd on October 13.
Jacks American Pie showed 3rd in a $26,500 event with a really nice effort. A step more and he would have had the win money and not show money from that purse. Jacks American Pie was a half length behind the winner, so it wouldn't have taken a whole lot more to get to the winner's circle. In his next performance, Jacks American Pie placed 2nd behind Trigger Pull by a half length in a $26,500 race. He was the favorite in that race, but came just a bit short again.
Wicked Easy gets a transfer from Belmont Park after racing at Saratoga on July 19 and Belmont on September 26. Neither went well, with Wicked Easy finishing 6th at Saratoga in a $62,000 event. The young colt did manage to beat three horses in that tough opening assignment, so it wasn't horrible. In his next outing, Wicked Easy was 5th in a $52,000 event to down five horses. Down considerably in class, Wicked Easy should have his eyes on a victory in Race 7.