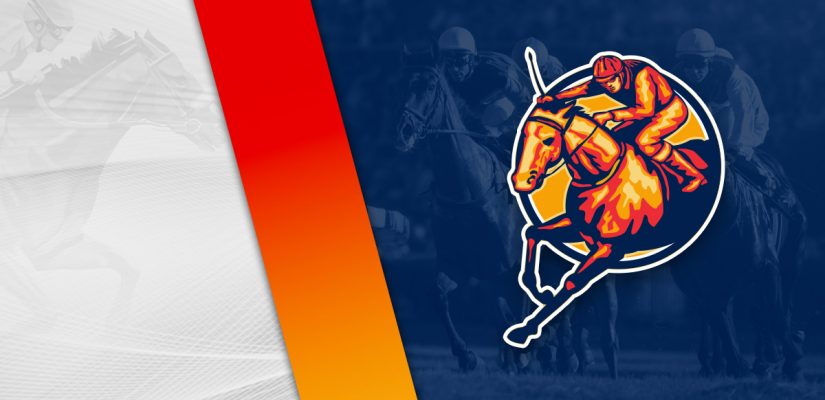 We're off to the state of New York at Finger Lakes Racetrack on Tuesday to handicap an eight-race card. There isn't a whole lot out there Tuesday. This is the week after the conclusion of Triple Crown season, which felt like it dragged on forever. In fact, it's the longest Triple Crown season ever because of COVID-19.
I don't think the Triple Crown races answered much. We found out that Tiz the Law and Authentic aren't good enough horses to just show up and win. Tiz the Law won the Belmont Stakes, then dropped the Kentucky Derby. With regard to Authentic, he won the Kentucky Derby and then lost to a talented filly.
I guess what we did find out is that Swiss Skydiver is the best filly around at the moment. She was only the sixth to win the Preakness Stakes. This was after she came up short in the Kentucky Oaks against Shedaresthedevil. Shedaresthedevil recently lost a much easier race than the Kentucky Oaks on Sunday. I can't say that the results added up or made much sense over the last two months. Keeneland and Belmont Park will headline the upcoming weekend with some sizable stakes races.
In eight races at Finger Lakes on Tuesday, there is a total of $210,438 available. If you are looking for more horse racing picks, be sure to check out what we have for Presque Isle on Tuesday. Head below for our free Finger Lakes Racetrack picks for October 6, 2020.
Race 1
(1) My Girl Annie
+300 (3/1)
(4) Clara's Gone West
+800 (8/1)
(5) Doses and Mimosas
+600 (6/1)
(8) Heartbustingirl
+600 (6/1)
Post Time: 1:10 p.m. EST
Distance:5 ½ Furlongs
Purse:$19,000
Race 1 is the first race at Finger Lakes Racetrack and our first selection on Tuesday. My Girl Annie and Idaside should be close to the winner's circle in the stretch. Idaside is the betting favorite on the morning-line at 5/2 odds. She is 3 for 19 in her career, and most importantly, has been running well recently.
Based on recent form, Idaside must be one of the favorites to win Race 1. Idaside has finished in the top-3 in four straight performances, which includes a win on July 29. Idaside won by a neck over Stronger Kat in a $12,000 event. It's been a little more of a struggle for Idaside to win in tougher races, though.
This should be a harder assignment than Isaside had to deal with on that day. Following the win, and in her most recent outing, Idaside showed 3rd in a $19,000 event at 6 furlongs. She weakened late, so 5 ½ furlongs should suit her better on Tuesday afternoon. My Girl Annie is 8 for 42 in her career and got a drop in class today. She has finished 1st, 8th, 3rd, 2nd, 8th, 5th in her previous six performances.
My Girl Annie was running at the mile and more mark before moving to 5 ½ furlongs on Tuesday. The last time she ran a shorter race, My Girl Annie placed 2nd in a $19,000 event at 6 furlongs to lose by a neck on August 3. My Girl Annie gets fortunate with the No. 1 post position. The inside should help her at this distance versus a beatable field. I will take my chances on My Girl Annie in Race 1.
Race 3
(1) Bug Tales
+2000 (20/1)
(2) Ms Fifth Avenue
+500 (5/1)
(3) Peerless
+1000 (10/1)
(4) A Miss Ross
+350 (7/2)
(5) Scrawny Maud
+2000 (20/1)
(6) Flying Pleasantly
+800 (8/1)
(7) City Bird Flying
+500 (5/1)
(8) Molly's Nighthawk
+100 (1/1)
(9) Pasture Princess
+2000 (20/1)
Post Time: 2:04 p.m. EST
Distance:1 Mile 40 Yards
Purse:$10,000
Our second selection at Finger Lakes Racetrack on Tuesday is Race 3, which consists of a mile and 40 yards for a $10,000 purse. Nine horses are expected to participate, barring any scratches.
Miss Ross and Molly's Nighthawk should have something to say in the stretch in Race 3. Miss Ross is winless in her 13-race career, but has shown some promise in a couple of recent performances.
Miss Ross showed 3rd in 2 of her previous 3 outings, and in 5 of her previous 7 performances she's been in the top-3. She has shown some nice consistency, but has been able to get over the hump yet.
In her latest start, Miss Ross finished 3rd on September 16 for a $10,000 purse. If she can catch a small break at some point in this race, she should have a decent enough chance of heading to the winner's circle.
Molly's Nighthawk is coming off a strong performance on August 19 to place 2nd behind Shine Like Bobby in a $10,700 event. This was after Molly's Nighthawk dropped in class and found more success. Prior to that race, Molly's Nighthawk finished 6th, 4th, 7th. She finished 7th in a $48,000 race on July 25 at Saratoga and then moved down in class.
Despite coming up short in her last race after the class drop, expect her to start winning at this level. This is the easiest territory that she's faced in her career. A loss in this kind of race would be majorly disappointing for her connections. If everything goes right for Molly's Nighthawk on Tuesday afternoon, she should be able to thrive in this class.
Race 7 – Aspirant Stakes
(1) Silverado Trail
+600 (6/1)
(2) Excellent Timing
+800 (8/1)
(3) Our Man Mike
+500 (5/1)
(4) Thin White Duke
+140 (7/5)
(5) Mindfreak
+1000 (10/1)
(6) It's Gravy
+300 (3/1)
(7) Bourbon Brown
+1500 (15/1)
Post Time: 3:52 p.m. EST
Distance:6 Furlongs
Purse:$120,438
Race 7 is the feature race of the day in the US. The running of the Aspirant Stakes at Finger Lakes Racetrack will offer $120,438 on the dirt Tuesday afternoon. It's Gravy and Thin White Duke are the class of this field, and face a strong chance of earning the top prize in North American on Tuesday.
It's Gravy is in good form right now after placing 2nd in his debut on August 21. It was a nice first-time run for the rookie, as It's Gravy ran well at Saratoga to finish behind Eagle Orb by a length in a $62,000 event. He was regarded as fighting hard in the stretch. It's Gravy was a fairly sizable underdog, but showed up and ran better than expected.
He has been solid in prep work for Tuesday, with recorded times of 49.69 and 48.72 seconds at 4 furlongs. It's Gravy should provide a solid performance on Tuesday afternoon in his stakes debut at Finger Lakes. His biggest challenger, Thin White Duke, recently made his stakes debut on September 4 at Saratoga in the $150,000 Funny Cide Stakes (Black Type).
Thin White Duke edged out Eable Orb, the horse that It's Gravy lost to, by a half length to take the top prize. He showed tremendous kick in the stretch to go from 4th at the top of the stretch to the winner's circle. It was the fifth race of his career and fifth finish in the top-3. Prior to that win, Thin White Duke placed 2nd in back-to-back events. Overall, he's gone 3rd, 3rd, 2nd, 2nd, 1st. He looks like the horse to beat in the Aspirant Stakes.