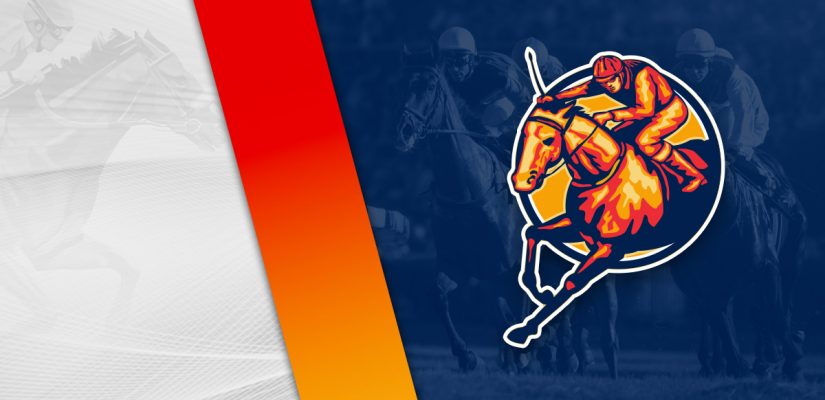 TheSportsGeek has more horse racing action on Tuesday. It's the sport that never stops. You will find tracks dark on Christmas Day, but that's about it in the US. I consider horse racing season from Triple Crown season to the Breeders' Cup, which is quickly approaching, but the winter still has active racecourses with cards.
$25 Risk-Free Horse Racing Bet!
The Breeders' Cup is scheduled for November 5 and November 6 at Del Mar. If you don't like Bob Baffert, then you might want to look away because you are going to see a lot of him at a home track. He is going to have trainees going in the Breeders' Cup on both days.
For our first stop on Tuesday afternoon, we're going to Fort Erie Race Track in Fort Erie, Ontario. It's been a while since I've played Fort Erie, so we'll see how things go. There are eight races with $156,702 in prize money available this afternoon. Head below for our free Fort Erie Race Track picks for October 5, 2021.
Race 3
(1) Loquacious
+400 (4/1)
(2) Dynamic Force
+800 (8/1)
(3) Be The Change
+250 (5/2)
(4) Big Time Louie
+160 (8/5)
(5) Hesathriller
+800 (8/1)
(6) Captain Sidney
+350 (7/2)
Post Time: 1:56 p.m. EST
Distance:6 Furlongs
Purse:$19,404
Race 3 is our starting point on Tuesday afternoon at Fort Erie. Be The Change and Big Time Louie should be in the mix in the stretch in this event.
Be The Change is 9 for 51 in his career and looking mighty fine recently. He is looking for a hat-trick after going in on August 31 and September 21.
This ended an 11-race losing streak for Be The Change. In the first win, Be The Change defeated Summer Retreat by a nose for a $13,230 purse.
Be The Change followed up for a 4 ¾ length win for a $15,435 prize. The gelding is going up in class on Tuesday, so we'll see how he handles this, but should be competitive.
Big Time Louie is 5 for 10 in his career, and has finished 1st, 5th, 1st, DNF, 2nd, 1st in his previous six attempts. He is coming off a win in a close one by a head for a $19,404 purse.
That was after placing 2nd behind Fafa Fooey by a neck. Big Time Louie is the most comfortable horse in this class and should have a big say at the wire.
Race 4
(1) Mi Tia Regis
+1200 (12/1)
(3) Elusive Gem
+180 (9/5)
(4) Penniesfromabove
+450 (9/2)
(5) Dont Wake The Bear
+1500 (15/1)
(6) Story Straight
+800 (8/1)
(7) Simply A Zoomer
+500 (5/1)
Post Time: 2:24 p.m. EST
Distance:5 ½ Furlongs
Purse:$14,700
Race 4 covers 5 ½ furlongs on the dirt for a $14,700 purse. This looks like a spot for Pippi and Elusive Gem to do something.
Pippi is winless in 17 attempts, but might find the right route in this one finally. After struggling to find the winner's circle at Finger Lakes and Woodbine, she made her debut on September 20 at Fort Erie.
Pippi had an acceptable showing, as she finished 3rd for a $14,700 purse. She has finished 4th, 4th, 3rd in her previous three trips. The competition isn't the most difficult in this one, so give Pippi a chance.
Elusive Gem has finished 5th, 11th, 3rd, 5th in four attempts, all at Woodbine. She transfers to Fort Erie where easier competitions await.
Elusive Gem showed 3rd on September 2 for a $23,500 purse, and then 5th for a $23,500 purse on September 16.
The division was then made for a transfer where she will make her debut Tuesday. This should be a beatable assignment for her.
Race 7
(1) Princess Moro
+800 (8/1)
(2) Twocankeepasecret
+800 (8/1)
(3) Enchanted Lady
+400 (4/1)
(4) Classy Mistress
+350 (7/2)
(6) Careful Java
+200 (2/1)
Post Time: 3:48 p.m. EST
Distance:1 1/16 Miles
Purse:$24,108
Race 7 covers 1 1/16 miles on the dirt for a $24,108 purse. This is the co-feature at Fort Erie for Tuesday afternoon. Canelita and Careful Java on the outside are likely worth your attention.
Canelita is 2 for 6 in her career, and has finished 2nd, 1st, 1st, 4th in her previous four attempts. She was a back-to-back winner on July 5 and July 12.
The first win was a 3 length win for a $21,168 purse, and then she followed up for a $24,108 purse just a week later. She failed to make it three in a row, as Canelita fell to 4th on August 24 in the same class.
Careful Java has finished 2nd, 2nd, 1st, 4th in her career. She beat Calming Influence by 5 ½ lengths in a $21,600 event on August 24. That was too easy for her.
In her next and most recent attempt, Careful Java struck 4th in the $80,000 Rondeau Bay Stakes. From too easy to bit too tough for Careful Java. She is back down in class to $24,108 and should prevail.