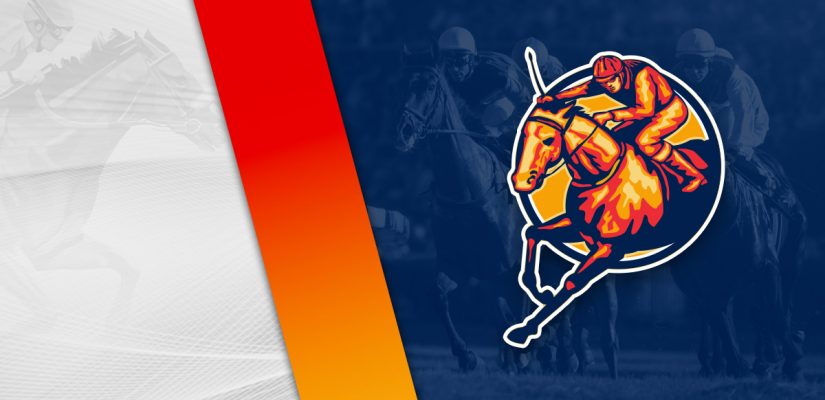 There is horse racing action from the east to the west coast on Friday. We have horse racing picks at Aqueduct Racetrack in Queens and Golden Gate Fields across the country in California.
Saturday marks the final day of the Road to the Kentucky Derby. There will be no more chances for points towards the Kentucky Derby following tomorrow's action at Keeneland.
Kentucky Derby Field Taking Shape
The $400,000 Lexington Stakes is the final prep race on the Road to the Kentucky Derby. All of the big prep races are in the books, with the 100-40-20-10 races all set in stone.
For afternoon picks on Friday, check out our Keeneland page. Golden Gate Fields has eight races on the synthetic track with $173,500 in prize money on the table. Head below for our best Golden Gate Fields picks on April 15, 2022.
Race 3
(1) Push Through
+450 (9/2)
(3) Coolcross
+2000 (20/1)
(4) Arch Prince
+200 (2/1)
(5) Bronze Warrior
+400 (4/1)
(6) Lookin for Revenge
+600 (6/1)
(7) Paint Me Lucky
+600 (6/1)
Race 3 gets us going at Golden Gate Fields on Friday. This is a mile for a $22,000 purse with seven horses expected to participate.
Paint Me Lucky and Arch Prince should have a say at the wire. Paint Me Lucky is 3 for 19 and should have a chance for a fourth win this afternoon.
He's 5th, 5th, 3rd, 5th in his last four attempts. In his most recent assignment, Paint Me Lucky finished 5th in a $21,000 race on March 27.
Arch Prince is 11 for 50 and looking for a hat-trick on Friday. He had a win by a neck for a $16,000 purse on February 25.
Arch Prince followed up with a $20,000 win by a head in another nice attempt. He's well-versed in this grade and should have a big chance for a hat-trick.
Race 6
(1) Go Smiley Go
+600 (6/1)
(3) Becca Taylor
+100 (1/1)
(4) Annie Graham
+1000 (10/1)
(5) Hot Rageous
+450 (9/2)
(6) Crown Kitten
+1000 (10/1)
Race 6 is a $31,000 event with a strong chance for Lagatha and Becca Taylor in this spot. Lagatha is 4 for 14 and 5th, 9th, 6th in her previous three attempts.
She most recently finished 6th for a $31,000 prize after finishing 9th in the same grade. Is this where Lagatha finally lives up to expectations in a $31,000 race?
Her workouts check out and she has talent to handle this class, but it hasn't shown recently. If she's interested, Lagatha can get involved with an upset bid.
Becca Taylor is the class of this field and has experience winning stakes races. She is 6 for 7 and has two stakes wins in the Evening Jewel Stakes and Spring Fever Stakes.
In her latest win, Becca Taylor won the Spring Fever Stakes on February 21 by 6 furlongs in the $100,000 race.
Her six-race winning streak to open her career came to an end on March 19 at Santa Anita Park in the $100,000 Irish O'Brien Stakes. Look for Becca Taylor to get right back to winning in a $31,000 race at Golden Gate Fields.
Race 7
(1) Pacific Zip
+600 (6/1)
(2) Engee Ombee
+180 (9/5)
(3) Visible Hope
+600 (6/1)
(4) Lil Spanky
+450 (9/2)
(5) Dancing Soul
+600 (6/1)
Race 7 is a $30,000 event covering 5 ½ furlongs. Consider the presence of Lil Spanky and Engee Ombee on the stretch run.
Lil Spanky is making her debut and should get involved at the wire. The filly has recorded some nice times in workouts.
She has been clocked under 50 seconds five times in six attempts. Expect her to have a chance with a strong performance as a rookie.
Engee Ombee is going to be a tough foe to hold off in the stretch. She has looked good in her first two races, placing 2nd in both outings.
In her most recent attempt, Engee Ombee placed behind Amaaza by 1 length for a $30,000 purse. Engee Ombee wasn't far away and had a good try in that one.
Expect her to be the best, as Engee Ombee edges out a determined rookie on Friday.