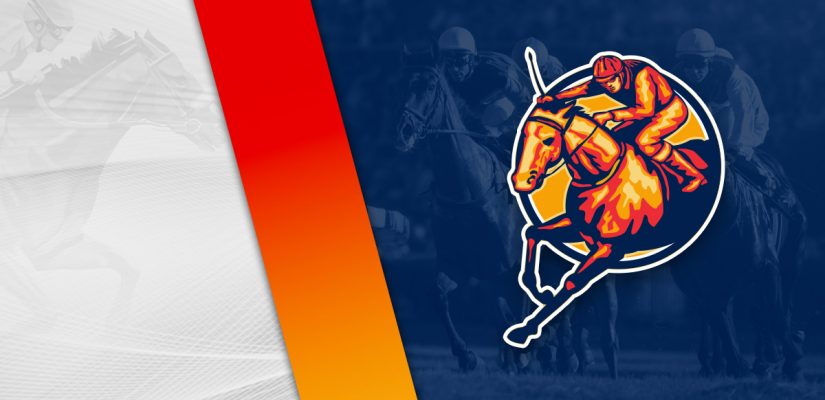 The horse racing schedule continues on Saturday, as we're only a week away from the Kentucky Derby. This is the 148th running of the Kentucky Derby. Epicenter has moved up to +400 from +450 to win the Derby from last week.
That's still not the most convincing odds for a favorite to win the Kentucky Derby, but there are going to be good odds with whoever you lock in as your best bet. At these odds, you can play two or three horses and still make out well if you have the winner.
The oddsmakers and public aren't so sure who the best is going to be at Churchill Downs next week. This should result in an exciting and wide-open event for the Kentucky Derby.
Golden Gate Fields has the feature race on Saturday with the running of the $250,000 San Francisco Mile (Gr. 3) on the turf. Golden Gate has 12 races worth $803,500 on Saturday. Head below for our best Golden Gate Fields picks on April 30, 2022.
Race 6 – California Derby
(1) Il Capitano
+600 (6/1)
(2) Il Bellator
+250 (5/2)
(4) Cabo Spirit
+180 (9/5)
(5) Worse Read Sanchez
SCRATCH
(6) Midnight Mammoth
+800 (8/1)
The sixth race at Golden Gate Fields is the $100,000 California Derby. This stakes race covers 1 1/16 miles on the synthetic track. Expect Il Bellator and Cabo Spirit to have a fighting chance.
Il Bellator has finished 4th, 2nd, 3rd, 1st, 4th, 1st in six career races. He is coming off a 3 ¾ length win over Midnight Mammoth for a $31,000 prize.
In his last three, Il Bellator finished 4th in the $100,000 El Camino Real Derby and won two races. Back up in class after a $31,000 win, we'll see if this time is different in a stakes assignment.
Cabo Spirit is a graded runner coming off three straight tough graded assignments. He placed 2nd behind Messier, a Derby contender, by 15 lengths, and then 5th in the San Felipe and 6th in the Jeff Ruby.
In his last win, Cabo Spirit cleared by 1 ¼ lengths in the $100,000 Eddie Logan Stakes on January 2. Down in class and back to the $100,000 level, expect Cabo Spirit to get the California Derby.
Race 8 – California Oaks
(1) She's Bulletproof
SCARTCH
(2) Music Festival
+1000 (10/1)
(3) My Kentucky Girl
+200 (2/1)
(4) Soo Brooklyn
+5000 (50/1)
(5) Distorted Queen
+1200 (12/1)
(7) Exactly Wendy
SCRATCH
(8) She's Got a Way
+800 (8/1)
(9) Anthonys Cleopatra
+250 (5/2)
The $75,000 California Oaks is a 1 1/16 mile event for a $75,000 purse. Anthonys Cleopatra and My Kentucky Girl should be involved.
Anthonys Cleopatra is 1st, 1st, 2nd in three races in her career. The filly had back-to-back wins, most recently in February.
She beat Power Surge by 4 lengths for a $31,000 purse. Anthonys Cleopatra failed to open her career with a hat-trick, as she placed 2nd behind Unraptured by 2 ¼ lengths for a $32,000 prize.
My Kentucky Girl is coming off her debut with a strong performance on April 2. The filly got home with a win by a neck over Lady T for a $67,000 purse.
The $475,000 filly looks open to further improvement under Jonathan Wong. Expect a good afternoon for My Kentucky Girl.