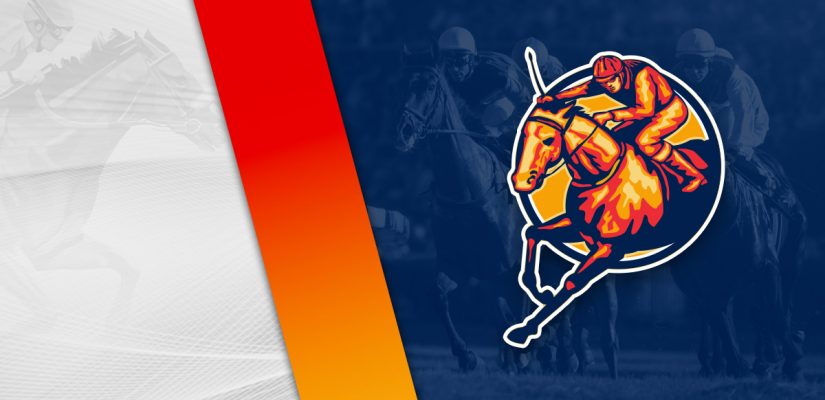 If you aren't into NFL betting, there are plenty of other options on the calendar Sunday. Pretty soon there won't be any more NFL Sundays. The NFL comes and goes in a flash, but horse racing remains a non-stop sport.
There is a break between some of the big stakes racing. After the Breeders' Cup things slow down slightly on the stakes scene, but there is always something for wagering. For Sunday, BetOnline has nine racecourses in the US open for wagering.
The feature of the weekend ran yesterday at Los Alamitos Race Course. Messier, a Bob Baffert trainee, lost as a hefty favorite in the stretch. Baffert was looking for an eighth consecutive Los Alamitos Futurity and ended up denied.
We have picks at Oaklawn Park and Golden Gate Fields this afternoon. It was a profitable day Saturday, so let's go for the same. Golden Gate has seven races totalling $210,500 in prize money.
Head below for our free Golden Gate Fields picks for December 12, 2021.
Race 2
(1) Handsome Hussar
+450 (9/2)
(2) Thisonesforbarry
+1000 (10/1)
(3) Tommy Special
+350 (7/2)
(4) Sonora Sermon
+250 (5/2)
(5) Manaalaaboutdamoney
+160 (8/5)
(6) Prince Cinderella
+1000 (10/1)
Post Time: 12:15 p.m. PST
Distance: 1 1/16 Miles
Purse:$17,000
The second assignment at Golden Gate Fields this afternoon is a $17,000 event covering 1 1/16 miles on the synthetic track. Sonora Sermon and Manaalaboutdamoney should go well for the top prize.
Sonora Sermon has finished 10th, 1st, 4th in three outings. He looked good on September 24 for a 3 ¼ length win over Louie Zamperini in a $10,500 assignment.
That was impressive form, but Sonora Sermon regressed on October 22 in a $19,000 race. The jump in grade from $10,500 to $19,000 might have been too tough, as Sonora Sermo went 4th.
Manaalaboutdamoney has finished 5th, 1st in two attempts on September 24 and October 29. He finished 5th in his opener for a $10,500 purse, and then followed up with much better.
Manaalaboutdamoney beat Running On Empty by a length in a quality trip to the wire. If he's running in the same form, it's probably going to be a winning day.
Race 3
(2) Mia Solina
+600 (6/1)
(3) Red Dahlia
+250 (5/2)
(4) Lizzy's Inthegame
+500 (5/1)
(5) Stars of Bluegrass
+140 (7/5)
(6) Pulpit Singer
+2000 (20/1)
(7) Sassy Einstein
+1200 (12/1)
Post Time: 12:43 p.m. PST
Distance:1 Mile
Purse:$11,500
Let's go to Race 3 where we have a mile of racing for a $11,500 purse. Red Dahlia and Stars of Bluegrass have to be considered on these terms.
Red Dahlia is 3 for 30 and should have a chance in this one if she puts her last race in the past. She faltered in 9th for a $11,500 purse on November 25 after a winning run prior.
She went 3rd, 2nd, 3rd, 1st in four attempts before falling back. Red Dahlia beat Fantastic Secret by a half-length for a $10,000 purse, and then couldn't keep up two weeks later.
Stars of Bluegrass is 2 for 17 and has been running well and could be rewarded today. The filly has finished 2nd, 3rd in her last two attempts, placing 2nd behind Cocoa Cents by 1 length for a $11,500 purse on October 31.
Then she came back to show 3rd on November 25 in the same grade. As long as Red Dahlia is in proper form, Stars of Bluegrass should be able to take advantage of the situation on Sunday.
Race 10
(1) Loafers Boy
+800 (8/1)
(2) Iz Invincible
+500 (5/1)
(3) Respect the Hustle
+350 (7/2)
(4) Anitanewmercedes
+450 (9/2)
(5) Manila Mischief
+400 (4/1)
(6) Tom's Surprise
+600 (6/1)
(7) Arch Prince
+500 (5/1)
(8) Shot of a Lifetime
+1200 (12/1)
Post Time: 3:56 p.m. PST
Distance:1 Mile
Purse:$17,000
Race 10 covers a mile on the all-weather track for a $17,000 purse. Malina Mischief and Respect the Hustle are shortlisted.
Malina Mischief is 8 for 45 in his career, and has finished 3rd, 4th, 1st in his previous three outings. In his latest, he looked good in a ¾ length win for a $24,000 purse.
This was after finishing 4th in a $17,000 race, so consistency has been a problem. Which runner will we see today? The win was her first in 16th races. Trusting her is hard, but in the right mood, he can win.
Respect the Hustle is looking for another to complete the hat-trick on Sunday. Hee is coming off back-to-back wins on October 3 for a $17,000 purse, and then a $24,000 win by a half length on November 6.
He has 3rd, 2nd, 1st, 1st in his last four and consistency has been strong with this one. You know what you're going to get from him and it's a pretty good effort. Respect the Hustle carries some value in Race 10.