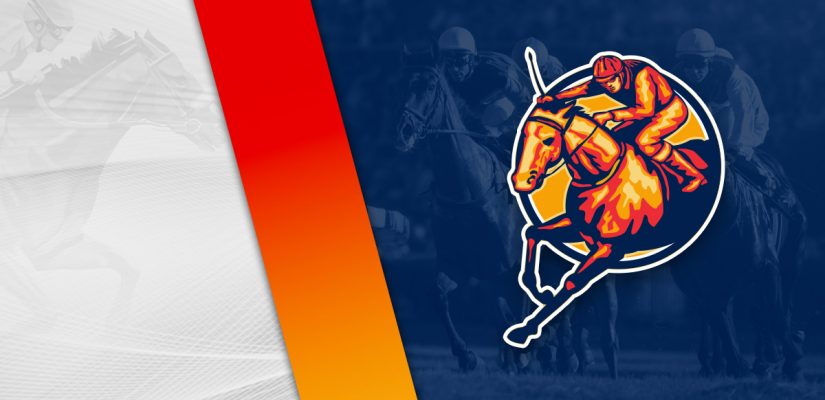 The weekday card opens on Monday after a profitable weekend on the racetrack. The stakes racing at Santa Anita Park was a major success, including the $400,000 San Felipe Stakes (Gr. 2) and $650,000 Santa Anita Handicap (Gr. 1).
BetOnline has four racecourses available for wagering on the thoroughbred circuit Monday afternoon and into the evening hours. It's rare to see Santa Anita Park going on a Monday, but we're spoiled with a card in Arcadia to open the week.
Golden Gate Fields is also operating in California on Monday. Louisiana Downs is a fifth track offering action, though this is a quarter horse meeting.
For our first look on Monday, we'll check out what's going on at Golden Gate Fields in Berkeley. Golden Gate has nine races worth $178,500 on Monday.
Head below for our best Golden Gate Fields picks on March 7, 2022.
Race 3
(1) Lord Wimborne
+350 (7/2)
(2) Final Final
+180 (9/5)
(3) Coolcross
+1500 (15/1)
(4) Ecologist
+1500 (15/1)
(5) A Man's Man
+160 (8/5)
(6) Unthrottled
+450 (9/2)
Post Time: 1:15 p.m. PST
Distance: 1 1/16 Miles
Purse:$21,000
Race 3 is a $21,000 assignment covering 1 1/16 miles on the synthetic track. Look at A Man's Man and Final Final to show up well in this one.
A Man's Man is a one-time winner in eight events, with a victory on March 1, 2020. A Man's Man won that by 3 ¼ lengths in a $55,000 race.
Since then, A Man's Man is winless in four straight outings. He is coming off a disappointing bid on February 4.
A Man's Man finished 9th for a $31,000 purse. This was after showing 3rd on January 9 in a $31,000 assignment. A drop in class looks smart.
Final Final is 3 for 30 in his career, finishing 1st, 1st, 2nd, 6th, 4th in his previous five attempts. The gelding should be involved here.
In his last win, he defeated Push Through by ¾ lengths in an $18,000 assignment. Then Final Final ran into some choppy waters recently.
He finished 4th most recently in a $21,000 event on February 18. Final Final should appreciate 1 1/16 miles more than a mile. Conversely, A Man's Man should weaken at this distance.
In a very minor upset, look for Final Final to beat the favorite in Race 3.
Race 7
(1) Cowboy Charlie
+600 (6/1)
(2) Artemus Gordon
+140 (7/5)
(3) Affectionto Autism
+250 (5/2)
(4) Double the Gold
+800 (8/1)
(5) Rhodium Runner
+500 (5/1)
(6) Heaven Shines
+300 (3/1)
Post Time: 3:30 p.m. PST
Distance: 6 Furlongs
Purse:$22,000
Race 7 is a 6-furlong event for a $22,000 purse on Monday. This one should see Heaven Shines and Artemus Gordon battle it out for the top prize.
Heaven Shines is 1st, 5th, 9th, 3rd, 2nd in five races. The gelding has the poise to strike in Race 7.
In his most recent attempt, he placed 2nd behind Northvale Road by 1 ¾ lengths in a $22,000 race. That was acceptable after showing 3rd on August 8 in a $27,000 race.
Artemus Gordon is 2nd, 2nd, 4th, 1st in four starts. He is coming off a 2 ¾ length win for $39,000 on February 13.
Artemus Gordon was expected to run well there and delivered. Down in class to $22,000, there isn't a lot not to like about the No. 2.
Race 8
(1) Wine and Whisky
+800 (8/1)
(4) Tom's Surprise
+180 (9/5)
(6) Jimmy Blue Jeans
+500 (5/1)
(7) Ready Say Go
+1500 (15/1)
Post Time: 4:04 p.m. PST
Distance:1 1/16 Miles
Purse:$32,000
Race 8 is 1 1/16 miles for a $32,000 purse. Tesoro and Tom's Surprise should have a presence in the stretch.
Tesoro is 2 for 9 and is a model of consistency. He is 1st, 3rd, 2nd, 2nd, 2nd in five races going into Monday.
Five races back, Tesoro beat Space Odessey for a $31,000 win. While Tesoro hasn't returned to the winner's circle, he is consistent and 2nd in three in a row.
In his latest race, he placed behind Tom's Surprise by a neck. Tom's Surprise should be tough again in this one.
He is 8 for 19 and 1st, 2nd, 1st, 1st in his last four. Tom's Surprise looks for a hat-trick following a $31,000 and $32,000 win.
He won by 5 ½ lengths and then just nipped Tesoro by a neck on February 12. More of the same form should result in more wins.