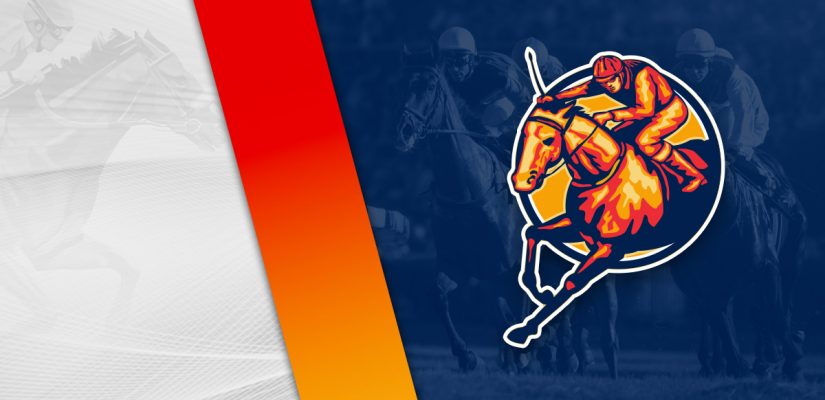 There are 12 horse racing courses open for racing at BetOnline for your betting pleasure on Thursday. If you want to gamble on the ponies all day, you can certainly do that, as we have a plethora of afternoon racing and some evening meetings as well. We already have you covered at Keeneland for today with three selections, and then three more at Golden Gate Fields on the west coast in California. Golden Gate Fields is hosting a small seven-race card for Thursday. There is a total of $106,500 available at Golden Gate Fields in this one.
$25 Free Risk-Free Horse Racing Bet!
If you are just starting out with horse racing and want to get a taste of the action, feel free to grab a risk-free bet above at BetOnline. Note that you will also receive 7% back on your losing bets. You will also find some of the highest limits online at BetOnline when it comes to horse racing. With the Breeders' Cup Classic coming up soon in November, it's a good time to get involved in horse racing betting. Head below for our free Golden Gate Fields picks for October 22, 2020.
Race 1
(1) Crash Corrigan
+200 (2/1)
(2) Flight Speed
+400 (4/1)
(3) Sweet Bags
+1000 (10/1)
(4) Edward T.
+1500 (15/1)
(5) Rest Easy Two Four
+450 (9/2)
(6) Raging Waters
+180 (9/5)
(7) Rail Hog
+2000 (20/1)
Post Time: 1:15 p.m. PST
Distance:5 Furlongs
Purse:$10,500
Race 1 is our first selection at Golden Gate Fields on Thursday. This event runs over 5 furlongs on the main track for a $10,500 purse. This is an inexperienced field, with six of seven horses appearing in just one event in their career. Rail Hog is the most experienced with three entries. Raging Waters is the betting favorite from the No. 6 post position.
Raging Waters made his debut on October 9 and was decent to finish 4th in a $11,000 event. He was 5th out of the gate and pretty well stayed in 4th throughout the duration of the 5 furlongs. Raging Waters was regarded as having no rally. There wasn't any kick in the stretch for Raging Waters to make a run at the win in that performance. Raging Waters completed 4 furlongs in 49 and 48 seconds in his most recent workouts.
Crash Corrigan will make his second appearance today as well. He will reappear after taking a bit of a layoff after making his debut on August 8 at Del Mar. Crash Corrigan played no factor in that race, but that was a tough $55,000 race. He slides down massively in class and receives a far more winnable assignment on Thursday afternoon at Golden Gate Fields. He also catches a bit of a break by getting the inside rail out of the gate, whereas Raging Waters will have to fight from No. 6. I will back Crash Corrigan to edge out the favorite in Race 1.
Race 3
(1) Thunder Boat
+350 (7/2)
(2) Collusion Delusion
+2000 (20/1)
(3) Dark Proof
+800 (8/1)
(4) Wink and a Dream
+450 (9/2)
(6) Foreign Protocol
+250 (5/2)
Post Time: 2:12 p.m. PST
Distance:5 ½ Furlongs
Purse:$17,000
We're off and running in Race 3 at Golden Gate Fields on Thursday afternoon. This event will run for 5 ½ furlongs on the main track for a $17,000 purse. Trump Um and Foreign Protocol should get into a tight battle in the stretch in this one.
Foreign Protocol is 4 for 13 in his career, but hasn't been to the winner's circle in four races. He was a 2 ½ length winner in a $15,000 event on June 21 at Pleasanton, but has been denied in his previous three performances. Foreign Protocol has finished 4th, 2nd, 5th in his previous three entries.
In the race he placed 2nd in, Foreign Protocol was 3 ½ lengths back in a $20,000 event. Following that outing, Foreign Protocol finished 5th in another $20,000 race. Going into this one, working in his favor is a quick workout time on October 11.
Foreign Protocol completed 4 furlongs in 47.20 seconds. The only problem with that is Foreign Protocol had a really fast workout before the 5th place effort on September 19 and it didn't translate on the racecourse. We could see something play out on Thursday afternoon.
His best effort recently was the 2nd place effort on August 21. The horse that Foreign Protocol lost to that one in was Trump Um. He was beaten by 3 ½ lengths, so Trump Um was easily the better horse on that date. Trump Um followed up for 9th in his next performance, but wasn't interested in running in that one.
Overall, Trump Um is 3 for 11 in his career, and is typically in good order. Despite the poor performance in his latest race, Trump Um responded on the workout track with a time of 48.60 seconds on October 10. That effort was a sigh of relief from his connection. If he wants to run today, then Trump Um should have this.
Race 6
(1) Mister McLean
+500 (5/1)
(2) No Parking Here
+300 (3/1)
(5) T Bones Trick
+600 (6/1)
(7) Trojan Magic
+120 (6/5)
Post Time: 3:49 p.m. PST
Distance:1 Mile
Purse:$19,000
One more selection for us at Golden Gate Fields before we close the curtain. Race 6 is for a $19,000 purse on the turf. A mile will be run by what will be seven horses or less on Thursday. No Parking Here and Trojan Magic are on my watchlist for Race 6. No Parking Here is coming off a promising bid on September 25 to record the first win of his career. He placed 2nd prior to that on August 2 and then delivered for the win almost two months later.
No Parking Here placed 2nd behind Musket Powder by a neck in a $26,000 event on August 2. It was the third race in four outings that No Parking Here placed 2nd. And then on September 25, he broke through to win a $30,000 event by 1 ¼ lengths for the first win of his career. He continues to get better, and if No Parking Here keeps going down this path a win should be within his sights here. I think improvement will have to be made to get past Trojan Magic, though.
Trojan Magic is aiming for a hat-trick on Thursday following wins on July 31 and August 29. In the July outing, Trojan Magic won by 5 lengths over Quaze Viper, and then was just as impressive at the end of August with another 5 length win. He's coming off a brief layoff, but has been in good order in morning workouts. Note that Trojan Magic completed 5 furlongs in 59.80 seconds and 1:00.60 twice in preparation for this assignment. He might need to fight for it in the stretch, but look for Trojan Magic to emerge a winner in Race 6.