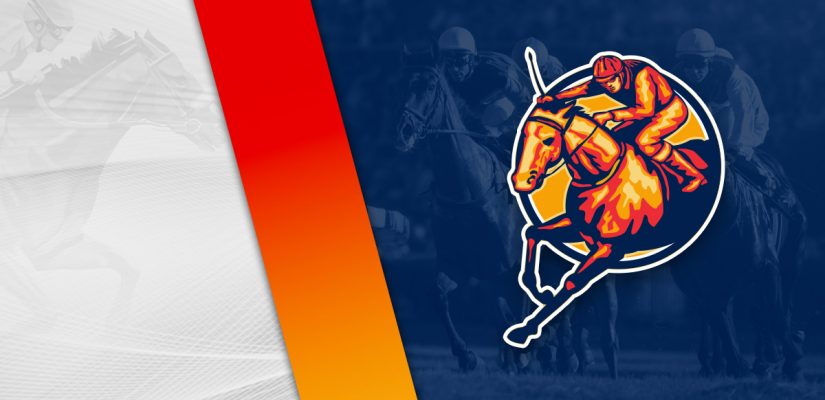 We're off and running on Friday with a couple of racecourses covered at TheSportsGeek. We're heading to the west coast in California for our first look on the racetrack. The stakes schedule is quiet with the running of the $150,000 Sycamore Stakes (Gr. 3) on Friday afternoon at Keeneland the most lucrative event on the docket.
Belmont Park is home to the biggest race on Saturday with the running of the $400,000 Hill Prince Stakes (Gr. 2) on the turf. Laurel Park has the most stakes events with 12 scheduled in Maryland. We're going to have some stakes picks on Saturday, but going to focus on Golden Gate Fields for our first look.
Golden Gate Fields has eight races worth a total of $110,500 on Friday afternoon in Berkeley. Head below for our free Golden Gate Fields picks for October 22, 2021.
Race 1
(1) Pleaseplaseplease
+1500 (15/1)
(2) Muchtomysurprise
+350 (7/2)
(3) Rousing You Babe
+800 (8/1)
(4) Charming Girl
+1500 (15/1)
(5) Dizzy Lizzy
+250 (5/2)
(6) Spinning Plates
+100 (1/1)
Post Time: 1:15 p.m. PST
Distance:5 Furlongs
Purse:$10,500
The opener at Golden Gate Fields covers 5 furlongs on the synthetic track for a modest $10,500 purse. Look on the outside at Dizzy Lizzy and Spinning Plates for leading honors in Race 1.
Dizzy Lizzy has a chance to get this one done after going 7th, 9th, 3rd to open her career. In her most recent attempt, Dizzy Lizzy showed 3rd for a $11,000 prize. She did this after finishing 9th on August 6 at Del Mar for a $70,000 purse.
Spinning Plates has finished 6th and 4th in her career, with the filly transferring from Santa Anita Park to Golden Gate Fields for this outing. She showed improvement at Santa Anita on October 3, and figures to improve versus this field.
Spinning Plates finished 4th for a $27,000 assignment. She was 3 ¾ lengths back of leading claims at the wire. A drop to $10,500 should do her well in her debut at Golden Gate Fields on Friday.
Race 4
(1) Midnight Light
+800 (8/1)
(2) Shanghai Mist
+600 (6/1)
(3) She's Expensive
+450 (9/2)
(4) Abigail Alden
+500 (5/1)
(5) Hasta Luego
+2000 (20/1)
(6) Predetermination
+100 (1/1)
Post Time: 2:50 p.m. PST
Distance:1 Mile
Purse:$10,000
In this $10,000 event we have a mile event on the synthetic track. She's Expensive and Predetermination are looking like the top runners going into Race 4.
She's Expensive is winless in eight attempts, showing 3rd in her most recent outing. That was her first showing in the top-3 since opening her career on July 18, 2020.
Predetermination showed 3rd for a $10,000 prize on October 1. It was a good effort after finishing 4th on September 11 for a $10,000 prize. She might need to catch a break, but should be there to pick up on Predetermination's weaknesses if she struggles.
Predetermination has finished 5th, 7th, 7th, 3rd, 4th, 2nd in six-career races. She most recently had a splendid trip to place 2nd behind Lady Doc by 2 lengths for a $10,000 prize. No one is going to catch her in that form.
Race 8
(1) Stateforest
+1500 (15/1)
(2) Totally Normal
+600 (6/1)
(3) Mangotango
+800 (8/1)
(4) Bold Article
+800 (8/1)
(5) Malibu Jewel
+500 (5/1)
(8) Senorita Estrella
+200 (2/1)
Post Time: 4:50 p.m. PST
Distance:1 Mile
Purse:$14,000
The final race at Golden Gate Fields on Friday is a mile event for a $14,000 purse. Look for Kerralia and Senorita Estrella to go well with the best chance of striking at the wire
Kerralia is 2 for 7 in her career and has some small stakes experience at Emerald Downs. She has finished 2nd, 1st, 1st, 6th, 2nd, 7th, 6th in seven assignments.
Kerralia hasn't been to the winner's circle since going in May 20 for a $12,650 purse. She looked good on July 11 to place 2nd behind Judicial by 2 ½ lengths for a $17,160 prize.
Since then, Kerralia has finished 7th and 6th, so a class drop to $14,000 should do her well. Senorita Estrella is likely going to be there looking to one up her in the stretch.
Senorita Estrella is 4 for 16 in her career. The mare has finished 3rd, 1st, 3rd, 2nd, 1st, 3rd in her previous six attempts.
She defeated Big Chick by 1 length for a $15,000 prize two races back on September 4. Senorita Estrella came back in her next and last race to show 3rd for a $14,000 purse.
That could have been better, but she gained late and came on in the 6-furlong event. Up to a mile, Senorita Estrella is going to be better suited for this distance.