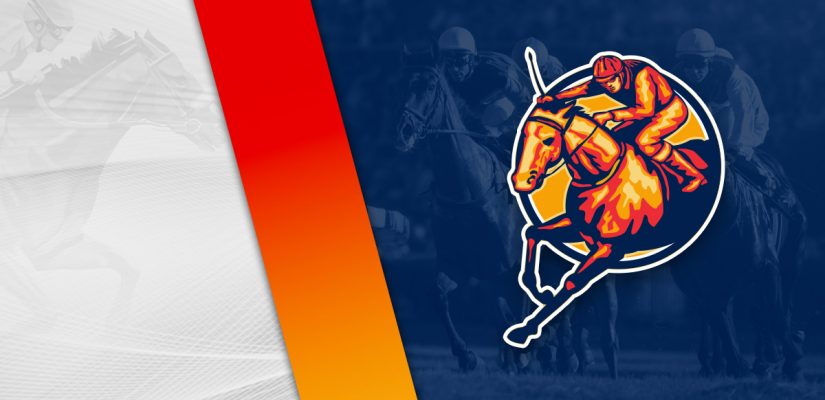 With a small card of sports available in North America, and in Europe, too, for that matter with the Champions League off, horse racing gets some more attention on Thursday. The big event of the night is Thursday Night Football in Charlotte. The Atlanta Falcons and Carolina Panthers are stepping on the field at Bank of America Stadium. I have you covered for that game with some prop bets if you're interested in the matchup. We also have you covered at Laurel Park in Maryland for Thursday afternoon. Just make sure your bankroll can support Breeders' Cup weekend at Keeneland next week.
$25 Risk-Free Horse Racing Bet!
For west coast racing fans in California, Golden Gate Fields in Berkeley has seven races on the agenda. There is a total of $110,500 available on offer at Golden Gate Fields on Thursday afternoon. Five races are on the synthetic track, while two are on the turf. Head below for our free Golden Gate Fields picks for October 29, 2020.
Race 3
(1) Casino Games
+600 (6/1)
(2) Hal's Buddy
+250 (5/2)
(4) Posh Holly
+180 (9/5)
Post Time: 2:15 p.m. PST
Distance:1 Mile
Purse:$20,000
A mile of racing on the grass will get us going at Golden Gate Fields on Thursday night. Posh Holly and Gratzie are going to be two hot commodities in this one. Gratzie has a solid chance from the outside here. The mare is 12 for 58 in her career with $249,850 in earnings. She has been in fine form recently to place on September 26 and show on October 9.
Gratzie finished 2nd behind Hal's Buddy by a nose. She was the favorite in that one, but came up just short at the wire in a photo finish. Despite Hal's Buddy winning there, I think Gratzie is the better horse. Having said that, you certainly can't discount Hal's Buddy from going to the winner's circle. This is a horse that has been hanging around Gratzie in several events throughout her career.
Prior to those two races, Gratzie finished in the top-2 in six straight races before that came to an end on August 1, where Gratzie finished 6th in a contest worth $20,000. Posh Holly should provide all runners in this race with a strong challenge. She has finished 1st, 1st, 3rd in her previous three races.
Posh Holly won on June 5 by 1 ¼ lengths over Mulhima in a $19,000 event, and then followed up for another win by ¾ lengths in a $31,000 event. That was up in class, but Posh Holly handled it well. She was denied the hat-trick on September 24 in a $32,000 race, so it's back down in class for Thursday. After two solid workouts with times of 48.60 and 50.80 seconds, Posh Holly arrives in good form today. I'm with Posh Holly in Race 3.
Race 6
(1) Cartoonist
+180 (9/5)
(2) Regal Born
+250 (5/2)
(3) Glory Call
+600 (6/1)
(4) Older Brother
+800 (8/1)
(5) Strike It Lucky
+800 (8/1)
(6) Whoa Buddy
+300 (3/1)
Post Time: 3:51 p.m. PST
Distance:5 Furlongs
Purse:$20,000
We're off and running in Race 6 at Golden Gate Fields on the grass again. This event covers 5 furlongs on the turf for a $20,000 purse. This is the second of two turf races at Golden Gate on Thursday. Regal Born and Cartoonist should come on strong in this one, and Whoa Buddy has a chance to steal one from the outside.
Regal Born has been in the top-3 in four straight performances. He placed 2nd in back-to-back performances on November 22, 2019 and December 13, 2019, then went on a lengthy layoff and reappeared on October 1. Regal Born showed 3rd in that performance. After such a long break, it wasn't a bad performance at all from Regal Born.
He came 3 ½ lengths and a head away from the eventual winner, Cartoonist. With the rust shaken off, Regal Brown might be ready to improve upon that performance and top Cartoonist in this one. It's not going to be easy against the No. 1 horse, though. Cartoonist is 15 for 55 in his career, with wins in two of his previous three entries, and in three of his last five.
Cartoonist won on August 14 over Temple Knights by a head as an underdog, 5th thereafter on August 29 after jumping in class, and then back to the winner's circle after Cartoonist went back down to a $19,000 race. Note that he beat Whoa Buddy and Regal Born in that race. In the rematch, I'm pulling for Cartoonist to do his job in impressive fashion today.
Race 7
(2) Unchain Her Heart
+1500 (15/1)
(3) You Wanna Ear Rip
+400 (4/1)
(4) Full of Pepper
+350 (7/2)
(5) Urban Diva
+2000 (20/1)
(6) Senorita Estrella
+2000 (20/1)
(7) Toni Two Pocket
+600 (6/1)
(8) Way to Fire
+1000 (10/1)
Post Time: 4:23 p.m. PST
Distance:5 ½ Furlongs
Purse:$19,000
Race 7 is the final selection at Golden Gate Fields on Thursday. We have 5 ½ furlongs on the synthetic all weather track at Golden Gate. Spun Away and You Wanna Ear Rip are on my shortlist for this race. You Wanna Ear Rip is getting 4/1 on the morning-line, which would be favorable odds at post time.
She has raced in eight races in her career and has been close in six of them. In six out of eight performances, You Wanna Ear Rip has finished in the top-3. And in six of her previous seven, she's been in the top-3, which includes a win and placing 2nd on three occasions.
In her latest outing, You Wanna Ear Rip showed 3rd in a $17,000 assignment on July 17. She's coming off a layoff and if improvements were made since then, I think she could have an opportunity to score her second career win. In her first race, You Wanna Ear Rip beat Miss Georgia Gal by 1 length in January.
Spun Away is two for three in her career and hasn't finished worse than 2nd. She won in her debut on January 10 in a romp by 8 lengths. That was much too easy, as Spun Away easily took care of the betting favorite in that performance. She responded for another win on September 6 in a $17,000 event by a neck.
In her most recent performance, Spun Away was unable to pull off the hat-trick and had to settle for place money on October 8. She was defeated by ¾ lengths in a close one against Tizzy in a $19,000 race. Spun Away showed some nice kick down the stretch, but just couldn't catch Tizzy at the wire. I like where Spun Away is headed in Race 7.