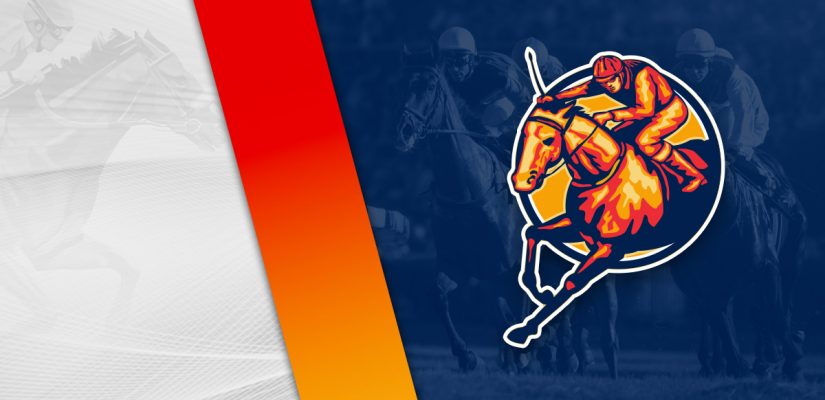 We're on the west coast on Friday at Golden Gate Fields where we will handicap an eight-race card worth $142,900 in Berkeley. We are also covering Churchill Downs in Louisville for the Friday slate as well. If you only like to bet on the major professional sports in the US, then we're currently in a lull period. The NFL is the only major league in operation at the moment. The NBA wants a start date for the NBA on December 22. However, players are pushing back with a January 18 start date. There's reason to understand why the NBA would want the league to begin play just before the holidays. Christmas for the NBA is like Thanksgiving for the NFL.
$25 Risk-Free Horse Racing Bet!
If you like collegiate sports, there's college football ongoing, and college basketball isn't that far out. And there is of course an endless supply of horse racing. While leagues were cutting the cord on their seasons in March, horse racing kept on moving forward. At least in the sense that there was always a daily racetrack available to bet on. Some had to take a pause, but if I recall, there were always a minimum of two racecourses in the US racing.
We have three picks at Golden Gate Fields on Friday. If you like what you hear in the analysis, feel free to tail. If you're not convinced, then feel free to pass on that event. Head below for our free Golden Gate Fields picks for October 30, 2020.
Race 4
(1) Space Odyssey
+250 (5/2)
(2) Misty Cat
+1000 (10/1)
(3) Que Sera Sir Ralph
+1200 (12/1)
(5) Sooner Than Sooner
+1200 (12/1)
(6) Arma d'Oro
+400 (4/1)
(7) Mr. Pickles
+500 (5/1)
Post Time: 2:49 p.m. PST
Distance:1 1/16 Miles
Purse:$30,000
Race 4 is the second biggest race at Golden Gate Fields on Friday. This event will provide us with a $30,000 purse for 1 1/16 miles of racing on the turf. Mr. Pickles and Zoffa should have good command of this assignment. Mr. Pickles might be able to pull off the upset from the outside. He is winless in five career races, but should have a good argument for a win in this company.
Mr. Pickles has finished 4th, 2nd, 6th, 2nd, 4th in his career. He's come close twice by placing 2nd in a $40,000 and $30,000 event on June 13 and September 19. In his most recent entry, Mr. Pickles finished 4th in a $30,000 event on October 9. If Mr. Pickles runs like he did in the races that he placed in, then he's likely going to have a shot at the winner's circle here for the first time.
Zoffa is dropping way down the class scale for Friday's assignment. This is after he started off his career going 6th, 9th, 6th. In his most recent performance, Zoffa was 6th in a $55,000 event on October 4 at Santa Anita Park. He was racing at Del Mar and Santa Anita before transferring to Golden Gate Fields. Zoffa was purchased for $120,000 in April, so expectations were there to compete well in races for more than $50,000. He didn't, but should be able to on Friday in this class.
Race 5
(1) Light My Tiger
+1000 (10/1)
(2) Superduty Justice
+350 (7/2)
(4) Lovesick Blues
+450 (9/2)
(5) Mexican Warrior
+2000 (20/1)
(6) Call Sign Lucky
+300 (3/1)
(7) Romero Rules
+2000 (20/1)
(8) Autism Ability
+500 (5/1)
(9) Russian Diplomat
+1200 (12/1)
(10) The Shyster
+2000 (20/1)
Post Time: 3:20 p.m. PST
Distance:5 ½ Furlongs
Purse:$11,000
Race 5 at Golden Gate Fields provides us with a $11,000 event for 5 ½ furlongs on the synthetic track. Ten horses are expected to participate in the event. I'm looking at Call Sign Lucky and Superduty Justice as potential horses to play in this one. Superduty Justice didn't get off to a hot start in his career.
He finished 5th on October 12 in a $23,000 event as a first-time runner. That's one of the easiest races you are going to find at Santa Anita, so it was obviously time to pack up and transfer to Golden Gate Field, which is a second-tier track compared to Santa Anita.
Superduty Justice has looked good in workouts. He has completed 4 furlongs in 47.40, 48, and 49.60 seconds. That represents good form, and should have resulted in a better outing on race day as a rookie. Having said that, sometimes horses are jittery in their first event and they don't run how they were expected to run.
It doesn't mean the next race is going to be bad as well. Superduty Justice was 1st in that race up to the ⅜ pole, but retreated going into the stretch. That was 5 ½ furlongs, so how he weakened is my only concern here for him. In any event, he catches a favorable starting position from the No. 2 hole.
Call Sign Lucky has finished 10th, 9th, 8th, 2nd, 2nd in his career. Following two tough races at Del Mar for a $25,000 and $28,000 purse, Call Sign Lucky moved to Golden Gate Fields. He instantly ran better to place 2nd in two $11,000 events. After leading the whole way in his last race, Call Sign Lucky was caught at the wire and lost by 2 lengths on October 9. It was still a solid effort. I will back Call Sign Lucky here.
Race 6
(1) Magical Path
+200 (2/1)
(2) Sure Angel
+800 (8/1)
(3) La Gata Elegante
+800 (8/1)
(4) Lucky Stepper
+300 (3/1)
(5) Nina En Fuego
+800 (8/1)
(6) Brahms Command
+1500 (15/1)
(7) Sophie Antoinette
+250 (5/2)
Post Time: 3:52 p.m. PST
Distance:1 1/16 Miles
Purse:$19,000
We have one more pick for you at Golden Gate Fields on Friday afternoon. Race 6 covers 1 1/16 miles on the turf for a $19,000 purse. We're looking at Magical Path and Sophie Antoinette on my shortlist today. Sophie Antoinette has finished 6th, 5th, 7th, 2nd in her previous four events. She is coming off the best race of her career on October 9 in a $19,000 event after getting tagged late.
Note that Sophie Antoinette had a 1 ½ length lead at the top of the stretch and then faded deeper in the stretch. Sophie Antoinette ultimately lost to her rival, Magical Path, by a head at the wire. Magical Path was a bigger favorite in that one than Sophie Antoinette, but wasn't the clear favorite at 2.30 odds compared to 8.10 for Sophie Antoinette. That was the third straight performance that Magical Path finished in the top-2 in.
She also won on August 7 by 4 lengths over Heatsky in a $13,000 race. Magical Path followed up to place 2nd behind Buyback by a neck in a $18,000 assignment, and then came the close win over Sophie Antoinette on October 9. Magical Path is in terrific form right now and certainly can't be discounted. She gets a break with the inside rail rather than Sophie Antoninette having to fight through traffic from the outside. I'm on Magical Path to complete back-to-back wins in this one.