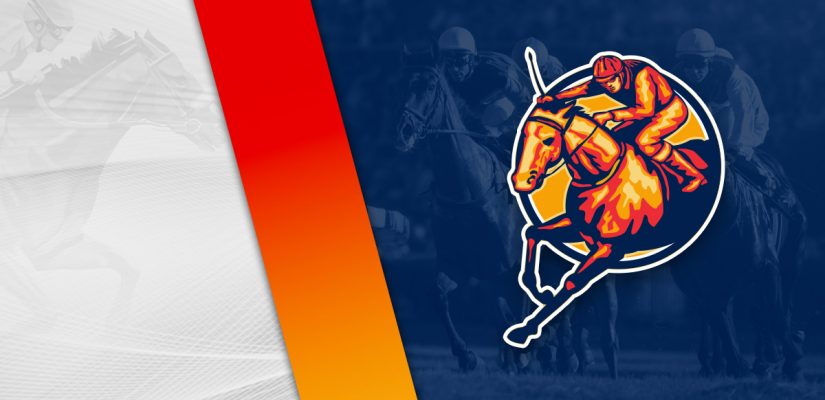 Swiss Skydiver is your Preakness Stakes' winner in the 2020 pandemic edition. She dueled with Authentic for the win and got him by a head to score a win for the girls. As a result of the Triple Crown being pushed back because of the coronavirus, the wait for the next Triple Crown isn't going to be that long. This is assuming that horse racing stays the course and has the Kentucky Derby in May.
Hopefully with fans this time, but we very well could have two straight Derby's without fans in attendance. We don't have to wait that long for a big race, though. The $6,000,000 Breeders' Cup Classic is set to go for November, and the $20,000,000 Saudi Cup, hopefully with no controversy this time, is confirmed for February.
There is a lot of racing elsewhere at tracks across North America as well. Golden Gate Fields is currently in the midst of their fall meet, and they have nine races on the schedule for Sunday. A total of $195,000 is available at Golden Gate Fields in Berkeley today. Head below for our free Golden Gate Fields picks for October 4, 2020.
Race 2
(1) Maxinamillion
+160 (8/5)
(3) El Borracho
+1000 (10/1)
(4) Hardy Chisel
+3000 (30/1)
(5) Mr. Magico
+250 (5/2)
(6) Moonlight Blue
+800 (8/1)
(7) Diamond Blitz
+300 (3/1)
Post Time: 2:00 p.m. PST
Distance:1 1/16 Miles
Purse:$14,000
We're off and running at Golden Gate Fields with Race 2. This event will run for a $14,000 pure over 1 1/16 miles on the synthetic track. Mr. Magico and Maxinamillion should present solid bids in Race 3. Diamond Blitz is likely to be hanging around as well after struggling in his last performance.
He has finished 9th, 8th, 1st, 7th in his previous four runs. The race he won in was for a $11,000 purse. Thereafter, Diamond Blitz attempted to run in a $19,000 race and it didn't go so well, with Diamond Blitz finishing 7th.
Mr. Magico has finished 6th, 7th, 4th, 5th, 3rd, 5th in his previous six performances. He won on August 7, 2019, and has been on a six-race losing streak since then. In his most recent showing, Mr. Magico finished 5th in a $14,000 event on September 19.
Maxinamillion participated in that race as well, with Max finishing three spots ahead of Mr. Magico. Maxinamillion placed 2nd to lose by a half length behind Dirt Road Red. Maxinamillion was the favorite in that race, but couldn't come through.
He is 6 for 22 in his career, with a nice hot run recently with finishes in the top-2 in five straight outings. His most recent victory was on August 13 by 3 lengths over Baby Frankie for a $13,000 purse. There wasn't much competition in that race, but he faced some in his next appearance. He'll have some competition today, but should be able to emerge victorious in Race 2.
Race 3
(1) Salonika's Babe
+1500 (15/1)
(2) Women Behind Racin
+2000 (20/1)
(3) Bee Einstein
+140 (7/5)
(4) Unusual Dancer
+500 (5/1)
(5) Hola Chica
+350 (7/2)
(6) After Sundown
+2000 (20/1)
(7) My Three Kids
+250 (5/2)
Post Time: 2:30 p.m. PST
Distance:6 Furlongs
Purse:$10,500
We stay on the all weather track for Race 3 at Golden Gate Fields. Race 3 consists of 6 furlongs for a modest purse of $10,500. It should be a competitive event between My Three Kids and Bee Einstein. My Three Kids is winless in her career with finishes of 6th, 5th, 5th in her previous three tilts.
She made two appearances in September and it was more of the same, with My Three Kids finishing 5th in back-to-back performances. My Three Kids was 5th in a $11,000 race on September 5, and then followed up for the same in a $12,000 race.
A 3rd place showing on June 6 is the only race that My Three Kids has finished in the top-3 in. Having said that, My Three Kids has pressed Bee Einstein in the past. Bee Einstein and My Three Kids saw each other a month ago, with Bee Einstein finishing a half length ahead for 4th.
Bee Einstein has finished in the top-3 in 3 of 5 races in her career. That's more than My Three Kids can say in ten attempts. Bee Einstein has finished 7th, 2nd, 3rd, 3rd, 4th in her career. In her latest outing, Bee Einstein edged out My Three Kids by a half length to earn a small piece of the purse.
Prior to that effort, Bee Einstein showed 3rd in a $11,000 event on August 15 to finish 3 ½ lengths behind the leader. She had a sizable advantage by 6 lengths on the 4th place horse. This is not a talented field heading to the gate with Bee Einstein. She should benefit from the weak opponents in Race 3.
Race 5
(3) Theyreminisceoveru
+1500 (15/1)
(4) Garden in the Sky
+800 (8/1)
(5) Sea Sailor
+500 (5/1)
(6) Float On
+1000 (10/1)
(7) Kitty's Candy
+350 (7/2)
Post Time: 3:40 p.m. PST
Distance:5 ½ Furlongs
Purse:$19,000
Race 5 provides us with a $19,000 event on the all weather track covering 5 ½ furlongs. Kitty's Candy and Exhalting should have a chance at the top prize in this one. They will likely be in the fray in the stretch in this race. Kitty's Candy is a perfect 1 for 1 after winning as a first-time runner on September 5 by 3 lengths.
That was in a $14,000 event, with Kitty's Candy dominating with a wire-to-wire win. That prompts a jump in class to a $19,000 race on Sunday. She is not expected to be much of anything after being purchased for $1,500 in 2019. However, she certainly ran better than a $1,500 horse as a rookie.
Exhalting is hot right now with three straight performances in the top-2, including a win on September 26. He's finished 4th, 8th, 2nd, 2nd, 1st in five career races. Exhalting dispatched Karalinka by 3 ½ lengths in a $30,000 event just over a week ago. This was after Exhalting placed 2nd in a $30,000 race.
Despite winning and running well recently, Exhalting slid down in class to a $19,000 event. Exhalting looked great in a morning workout, with a time of 47.40 seconds at 4 furlongs in September. No surprise that Exhalting was an easy winner on September 26. As long as he doesn't run into a bad break on Sunday afternoon, Exhalting should beat this field.