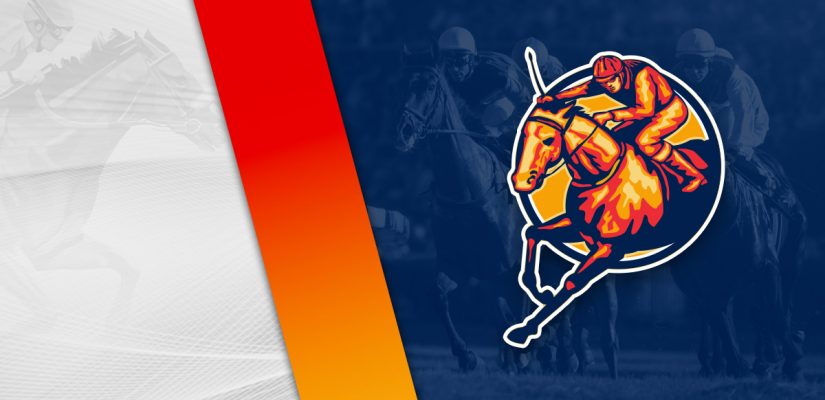 The first 100-50-20-10 prep race on the Road to the Kentucky Derby is in the books. The $1,000,000 Louisiana Derby (Gr. 2) was at Fair Grounds Race Course on Saturday afternoon. It was a good day for Epicenter, as he romped to a new track record and drew off for 100 points.
Steve Asmussen has a good one in Epicenter that could very well be the winner at Churchill Downs on the first Saturday in May. With Bob Baffert suspended from Churchill Downs, the door is open for another trainer to garner the attention.
The next 100-50-20-10 Kentucky Derby race is at Gulfstream Park on April 2 with the running of the $1,000,000 (Gr. 1) Florida Derby. There are 12 racecourses with action at BetOnline on Sunday.
There are plenty of stakes racing at Sunland Park and Tampa Bay Downs. Sunland has the feature with the $500,000 Sunland Park Derby (Gr. 3) this afternoon.
I'm passing on Sunland and going to Hallandale Beach for the Gulfstream Park card. Gulfstream has ten races worth $421,000. Head below for our best Gulfstream Park picks on March 27, 2022.
Race 2
(1) Inner Wave
+500 (5/1)
(2) Green Dot Brah
+300 (3/1)
(3) Catching Magic
+800 (8/1)
(5) Just Praise
+450 (9/2)
(6) Pemberton
+1500 (15/1)
(7) Negligence
+2000 (20/1)
Post Time: 1:32 p.m. EST
Distance: 1 Mile
Purse:$21,000
Race 2 is a $21,000 event covering a mile on the dirt. Look for Just Praise and Ankara to be dangerous in this spot.
Just Praise is winless in three races, finishing 9th, 3rd, 6th in his career. Two races back, Just Praise showed 3rd for a $23,000 event.
That's the best effort of his career so far. He failed to improve on that attempt, settling for 6th in his next and most recent outing in a $21,000 event.
Ankara made his debut on February 5 for Todd Pletcher. It didn't go well to finish 11th for $60,000. He was bumped at the start and never recovered.
Despite the mishap as a rookie, Ankara is down greatly in class and distance. This should be a good bounce-back for him.
Race 4
(1) Disinformation
+2000 (20/1)
(2) Awesome Street
+800 (8/1)
(3) Cumulonimbus
+1000 (10/1)
(4) Anatolian
+1000 (10/1)
(6) Reign of Love
+1000 (10/1)
(7) Therearenorules
+600 (6/1)
(8) Linda's Gift
+1500 (15/1)
(9) Ines's Hats
+3000 (30/1)
(10) Lisa Marie
+500 (5/1)
(11) Margeaux Romance
+3000 (30/1)
(12) Miss Yearwood
+600 (6/1)
Post Time: 2:31 p.m. EST
Distance:1 1/16 Miles
Purse:$60,000
Race 4 is a $60,000 event covering 1/16 miles on the grass. This turf race is likely between Lisa Marie and Wonka.
Lisa Marie is 4th, 3rd, 5th, 3rd in four races. In her most recent outing, Lisa Marie showed 3rd for a $60,000 purse.
That was a fine effort after going 5th on November 28 at Woodbine for $126,800 CAD. In another $60,000 event, Lisa Marie should have a chance.
Wonka made her debut on January 30 and put a good attempt together. The $140,000 filly made a mark, placing 2nd behind Beside Herself by 3 ¼ lengths.
She finished well and gave it a good go. If Wonka is just as interested on Sunday afternoon, a big opportunity is present here.
Race 9
(1) I'll Figure It Out
+350 (7/2)
(2) Paco's Pico
+400 (4/1)
(4) The Twin Sneakers
+1000 (10/1)
(5) Yes I'm a Beast
+140 (7/5)
(6) Sensei Lawrence
+500 (5/1)
Post Time: 5:10 p.m. EST
Distance: 6 Furlongs
Purse:$39,000
Race 9 a $39,000 event covering 6 furlongs is our final selection at Gulfstream Park. Look for I'll Figure It Out and Yes I'm a Beast in this one. They are both currently in top form entering Sunday.
I'll Figure It Out is 2 for 7 and is in his best form after finishing 1st, 2nd, 1st in three races. In his most recent, he defeated Unsociable by 1 ¼ lengths in a $42,000 assignment.
That was an impressive go after placing 2nd behind Luni Sima by 6 lengths in a $34,000 assignment. I'll Figure It Out rates as a threat to repeat as a winner on Sunday.
Yes I'm a Beast has a nice strike rate with 50% success. The gelding is 1st, 1st, 1st, 3rd in his previous four attempts.
He had a 2 length win in a $39,000 assignment on February 6. That was a good run, with Yes I'm a Beast dropping to 3rd on March 2 in a $54,000 race.
Back down to $39,000, look for Yes I'm a Beast to the best in this one.