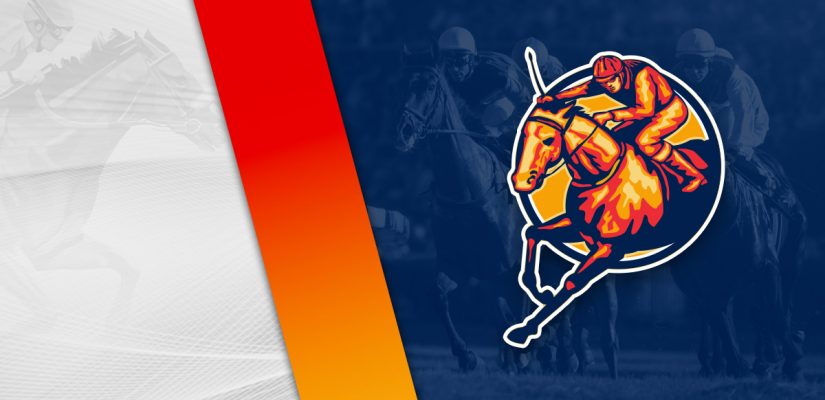 The Diana Stakes is the big event of the day on Sunday. There is also a lot of racing elsewhere across North America. Gulfstream Park, which pressed forward through the pandemic at its peak, continues to offer race cards. Gulfstream hasn't garnered much attention on the national scene since the running of the Florida Derby. The local government in Hallandale Beach wanted that race to not go ahead, but it definitely went ahead, and Gulfstream hasn't stopped for a minute during the pandemic thereafter.
If there was a bet on any track not getting closed in the US, most people likely would have had Gulfstream Park on their ticket. As far as I know, Gulfstream is currently allowing fans on a limited basis and has been since June. No major issues have arised. We're going to search for a big score today at Gulfstream Park.
I was going to play the Rainbow Pick 6, but not really in love with Race 5-10. Let's try for something smaller, though still worthy of a nice payout on the early Pick 3 and Pick 4. Head below for our free Gulfstream Park Pick 3 and Pick 4 selections for August 23, 2020. You can play the Pick 3 from Race 2-4 or Race 3-5.
Race 2
(1) So Long Chuck
+150 (3/2)
(2) Luckytobeinamerica
+500 (5/1)
(3) Desert General
+200 (2/1)
(4) Li'l Meatball
+600 (6/1)
(6) Quasar Moon
+1200 (12/1)
Post Time: 12:29 p.m. EST
Distance: 1 Mile
Purse: $19,000
Race 2 is covering a mile on the dirt for a $19,000 purse. It's a small six-horse field vying for the top prize in this early afternoon event. Desert General and So Long Chuck should both be in the mix for a win in this one. Desert General is 5 for 39 in his career and has been able to show some consistency since the spring. He's finished in the top-3 in 5 of his previous 6 outings.
Desert General was in the top-3 in five straight before having that streak come to an end in his latest outing on August 16. Following a win on June 24 in a $19,000 mile race similar to this on Sunday, Desert General finished 3rd in a $20,000 event and 4th in another $20,000 event on August 16. There really isn't much separating those races in terms of competition. Desert General just ran a better race than the rest in June. Overall, Desert General is 5 for 39 in his career.
So Long Chuck gets the rail out of the gate from the No. 1 post position. He won two races ago by 4 ½ lengths in a $20,000 event on June 13. That was an easy win to beat the favorite, Just Kidding. So Long Chuck went up in class thereafter and didn't get what he was looking for. He finished 7th for a $47,000 purse in an event that was too much to handle. That ended a streak of three races in a row with top-3 performances. Back down in class, look for this eight-time winner to run an effective race.
Race 3
(1) Stirling Drive
+800 (8/1)
(2) Harbour Master
+250 (5/2)
(3) Thunder Ride
+400 (4/1)
(4) Louder Than Bombs
+350 (7/2)
(5) Cheyenne's Colonel
+1000 (10/1)
(6) Noble Indy
+200 (2/1)
Post Time: 12:58 p.m. EST
Distance:1 Mile
Purse:$48,000
Race 3 is an early feature race at Gulfstream Park on Sunday. A purse of $48,000 is on offer in this event on the turf. I'm looking at Harbour Master and Louder Than Bombs in this race. You might want to give Noble Indy the benefit of the doubt after a couple of disappointing races, but I don't think they were fluke losses.
Louder Than Bombs is 3 for 18 in his career, which isn't much, but he has been competing in some big races throughout his career. Louder Than Bombs has competed in six graded events and a total of 13 stakes races in his career. He's finished in the top-3 in 8 of 18 races. Louder Than Bombs has been close before in much harder events.
Louder Than Bombs competed in the $150,000 Canadian Turf Stakes (Gr. 3) for a decent showing for 4th on February 29. He didn't follow up in fine fashion, though, as Louder Than Bombs struggled and fell to 10th in the $100,000 Appleton Stakes (Gr. 3) in his most recent outing on March 28.
After a layoff, he's back on the track looking for an easier assignment. Harbour Master has been the more consistent horse of the two, with finishes in the top-2 in three straight performances. He was in good form in the $60,000 Mecke Stakes (Black Type) on July 25 to place 2nd.
His two biggest entries were the Del Mar Derby (Gr. 2) and Mathis Brothers Mile Stakes (Gr. 2) in 2017. Harbour Master was a $48,000 winner in this class on July 5 over Thunder Head by a head at the wire. I'm on Harbour Master in what could be a duel against Louder Than Bombs.
Race 4
(1) Fearless Girl
+800 (8/1)
(2) Purple Peopleeater
+1200 (12/1)
(3) Starship Voyager
+100 (1/1)
(5) Galway City
+450 (9/2)
(6) Goodbye Gaby
+400 (4/1)
Post Time: 1:30 p.m. EST
Distance:6 Furlongs
Purse: $47,000
Race 4 is another one of the bigger events at Gulfstream Park today. A purse of $47,000 for 6 furlongs on the dirt is featured here. Starship Voyager and Goodbye Gaby are on my shortlist for this race. Goodbye Gaby has been around for four races and looking for her first win.
She has yet to place, with her best performance on April 5 for a $41,000 purse. Goodbye Gaby finished 3rd in that race, and then followed up for 6th on April 26 in another $41,000 outing. She has finished 5th, 4th, 3rd, 6th in her career.
After a layoff, Goodbye Gaby is ready to return to the track on Sunday at Gulfstream Park. She completed a couple of recent workouts, with a time of 50.85 seconds at 4 furlongs and 1:02.85 at 5 furlongs. Maybe the time off helps Goodbye Gaby get into form as she enters an important part of her career.
Starship Voyager has been closer than Goodbye Gaby in four races. She has finished 2nd, 4th, 2nd, 2nd in four career outings. She lost by ¾ lengths in a $41,000 event in May, and then a half length in a tougher $45,000 race on August 1. If Starship Voyager shows up to the gate wanting to run today, then this field is going to be beatable.
Race 5
(1) Mr. Papillon
+3000 (30/1)
(2) Joyful Heart
+350 (7/2)
(3) Singinginthejohn
+800 (8/1)
(4) Lucky Fast
+2000 (20/1)
(5) Pont Du Gard
+250 (5/2)
(6) Souper Courage
+180 (9/5)
(7) Dizzy Gillepsie
+350 (7/2)
Post Time: 2:02 p.m. EST
Distance:1 Mile
Purse:$29,000
One more race at Gulfstream Park to complete our Pick 4 card. Race 5 is the final leg of the Pick 4. Souper Courage and Pont Du Gard are on my shortlist, with a slight edge over Love Nest. Pont Du Gard is 4 for 22 in his career. He was in a hole with finishes of 6th, 6th, 8th, 9th before crawling out of it with a win on May 24. Pont Du Gard beat Diamonds Enjoy by 1 ¼ lengths for a $46,000 purse as an underdog.
Pont Du Gard was able to get into the money again in his best performance, though having to settle for 2nd behind Bourbon in May in a $31,000 event. He fell back even further to 4th in a $31,000 race on August 7. That was disappointing for Pont Du Gard, especially after winning a $46,000 event not too long ago in the springtime.
Souper Courage is coming off a win and is 2 for 3 in his previous three outings. He won on June 24 by a neck at the wire over Speed Franco after coming along late in the stretch. In his most recent entry, Souper Courage beat Can't Trump Kitten by a length for a $29,000 purse on July 30. Souper Courage is used to running close to the front, with 5 of his previous 7 outings resulting in the top-2. He should prove to be a tough customer again on Sunday.