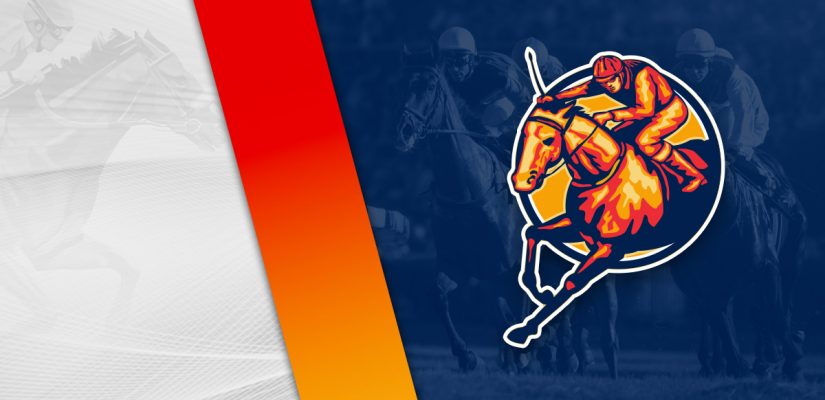 The Easter Sunday card is a small one, but a couple of key tracks are racing. This isn't a day for big stakes racing. In fact, the biggest stakes race is the $100,000 Thorncliffe Stakes at Woodbine in Toronto.
THE ROAD TO THE KENTUCKY DERBY IS COMPLETE
All is settled for the Kentucky Derby now, with all prep races in the books. Nothing much changed yesterday in the Lexington Stakes at Keeneland. The winner Tawny Port already have enough points to point to the Kentucky Derby.
We're going to Santa Anita Park and Gulfstream Park on Sunday afternoon. Gulfstream Park has ten races worth $335,000 in prize money. Head below for our best Gulfstream Park picks on April 17, 2022.
Race 4
(1) Royal Squeeze
+800 (8/1)
(2) Ask for Bode
+400 (4/1)
(3) Unpublished
+2000 (20/1)
(4) Beauty Queen
+1500 (15/1)
(5) Uncaptured King
+1000 (10/1)
(8) No Commission
+200 (2/1)
Race 4 is a $19,000 event covering 6 furlongs on the dirt. Paladio and No Commission should get involved in the stretch run.
Paladio is 4 for 25 and should do better after finishing 2nd, 5th, 4th, 6th in his previous four outings. In his latest attempt, Paladio finished 6th in a $37,000 assignment.
Down to $19,000 on Sunday, you have to expect Paladio to put in better work this time. No Commission should be in business with a chance to counter.
He is 4 for 15 and coming off a hat-trick. In his most recent attempt, the gelding beat Town Classic by 2 lengths for a $21,000 purse.
That was a good one after a 2 ¾ length win in a $19,000 event. Look for No Commission to be tough on Sunday afternoon.
Race 6
(1) Riot House
+200 (2/1)
(2) Night Jumper
+600 (6/1)
(3) Vladislav
+2000 (20/1)
(4) In the Union
+250 (5/2)
(5) Desert Ruler
+1500 (15/1)
(6) La Maquina
+180 (9/5)
Race 6 is a $51,000 event covering a mile on the turf. Consider Riot House and La Maquina to be right near there wire at the end of this race.
Riot House is 1 for 3 with a good chance to repeat after winning on March 12. He is coming off a strong performance, beating Cousin' Mayhem by a neck for a $60,000 prize.
That was impressive and I'm sure that a $51,000 race shouldn't bother Riot House. Prior to the win, Riot House finished 4th at Belmont Park on June 20 for a $90,000 prize.
La Maquina is going to be tough from the outside. The colt has finished 4th, 2nd, 1st in three attempts. In his most recent, he beat Growth Capital by a half-length for $60,000.
He was coming off a solid showing on January 15, placing 2nd behind Moms Moon by a neck in the same grade. A slide down to $51,000 shouldn't hamper La Maquina in this one.
Race 9
(1) Heals the Soul
+400 (4/1)
(3) Grainger County
+300 (3/1)
(4) Famous Gent
+400 (4/1)
(5) Royal War
+1500 (15/1)
(7) Handsome Prince
+1500 (15/1)
Race 9 is a $43,000 event covering 5 ½ furlongs on the all-weather track. Give a look at Richy and Grainger County in this race.
Richy is 3 for 12 and 1st, 2nd, 1st, 2nd, 9th in his previous five attempts. He placed 2nd behind Yes I Am Free by 3 ¼ lengths in the $100,000 Gulfstream Park Turf Sprint Stakes (Gr. 3) on February 12.
That was impressive, but he wasn't in the best of form on April 4. Richy finished 9th in a $54,000 event. In his most recent win, Richy won a $39,000 race by ¾ lengths on January 23.
Look for Grainger County to put up a big fight against Richy. Grainger County is 5 for 16 in his career and looking good recently.
Grainger County is in good form, finishing 1st, 1st, 2nd in his last three attempts. In his most recent, the gelding placed 2nd behind Ghostliner by a nose for a $54,000 race.
This came after beating Smiling Teufles by 1 ½ lengths for a $35,000 purse. He is probably going to be overlooked, which is fine by me for a better price.
Consider a look at Grainger County to get this race done on Easter.