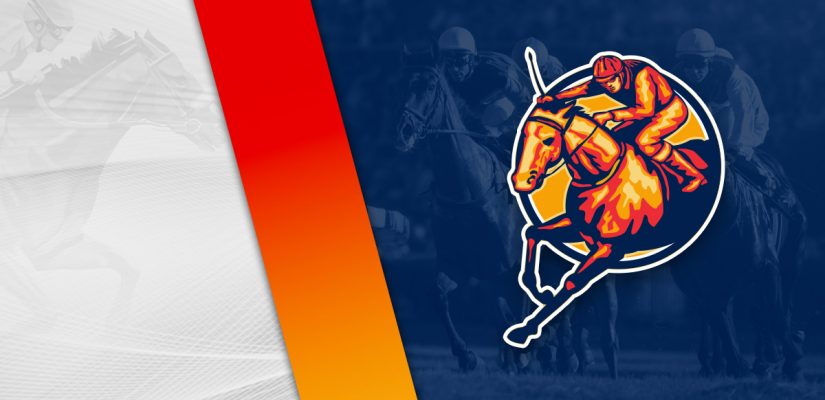 We're looking for winning horses at Belmont and Gulfstream Park on Saturday afternoon. It's another big day at Ascot Racecourse in the UK. The Platinum Jubilee Stakes (Gr. 1) is scheduled for today at Ascot. That's a turf race that will see some quality horses
Belmont Park
has the feature of the day in the US. The $250,000 Poker Stakes (Gr. 3) is the afternoon's biggest race.
Gulfstream Park has 12 races worth $517,000 in Florida on Saturday afternoon. There are six on the dirt and six on the all-weather track. Head below for our best Gulfstream Park picks on June 18, 2022.
Race 4
(1) Adios Gary
+250 (5/2)
(3) Bablo's Boy
+1000 (10/1)
(5) El Bailador
+400 (4/1)
(6) Win No Joke
+800 (8/1)
(8) Moko Jumbie
+2000 (20/1)
The fourth race at Gulfstream Park is a $50,000 event covering 5 ½ furlongs on the all-weather track. Nic's Bro and Adios Gary should be top contenders for a winning spot this afternoon.
Nic's Bro is making his debut and should run well right away. The $30,000 colt is in good form in workouts. He was timed at 47.49 seconds at 4 furlongs on June 2 and looked good eight days later with a time of 49.18 seconds.
Adios Gray is winless in five attempts but will likely have a big chance this afternoon. He's finished 5th, 3rd, 3rd, 3rd in his previous four races. Adios Gray recently finished 5th in a $44,000 event on May 6.
He's capable of much better and should get involved in the stretch. From the inside rail at 5 ½ furlongs, Adios Gray should have a nice chance and has good value.
Race 7 – Game Face Stakes
(1) Rachel's Rock
+1000 (10/1)
(3) Freedom Speaks
+200 (2/1)
(4) Slot Queen
+250 (5/2)
(5) One Identity
+600 (6/1)
Post Time: 3:44 p.m. EST
Distance:6 ½ Furlongs
Purse:$75,000
The $75,000 Game Face Stakes covers 6 ½ furlongs on the dirt. This should be a competitive run between Last Leaf and Freedom Speaks.
Last Leaf is 4 for 12 and should be near the front. She appeared in two graded races in February and March, finishing 3rd, 4th.
Following 4th in the $125,000 Herecomesthebride Stakes (Gr. 3) on March 5, Last Leaf beat American Starlet by a half-length in the $75,000 Melody of Colors Stakes on March 26.
That was a good look, but Last Leaf failed to do the same in the $75,000 Roar Stakes. He finished 5th, so which horse will we see today?
Freedom Speaks won a $50,000 event on May 12. That was his debut, and he looked sharp as a first-time runner for a 6-length win. Impressive.
The $145,000 filly is worth serious consideration to win here.
Race 10
(1) Positive Review
+450 (9/2)
(2) Chancellor Bay
+800 (8/1)
(4) Of a Revolution
+140 (7/5)
(5) If Not for Luck
+600 (6/1)
(7) Desert Ruler
+800 (8/1)
Race 10 is a $51,000 event covering 6 ½ furlongs. Good work should be expected from Felix and Of a Revolution in the early evening hours.
Felix is 3rd, 1st, 2nd in three attempts in his career. Two races back, Felix beat Creative Minister by a neck for a $60,000 purse.
That was the best win of his career, with Felix coming back to show 3rd on May 12 in a $51,000 assignment. Felix can win if he's in top form.
Of a Revolution is a serious threat in his recent form. He's 3rd, 2nd, 1st, 1st in four races, winning the first two races in his career.
In his last successful trip, Of a Revolution beat Summery by 2 ½ lengths in a $51,000 race. After Of a Revolution showed 3rd in the $100,000 Claiborne Farm Swale Stakes (Gr. 3) on February 5, he's down in class after a break.
Of a Revolution has been fast as ever in workouts. He was timed at 59.16, 59.55, and 58.42 seconds in three 5-furlong workout sessions. This looks like a race for him.