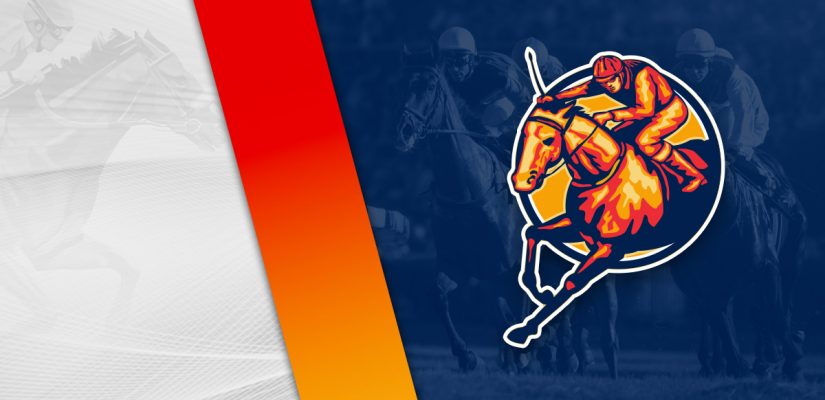 It is Epsom Derby Day in the UK at Epsom Downs. This is one of the big days on the horse racing calendar in Europe. Along with the festivities at Ascot approaching, this is the month for British horse racing.
Next weekend there's the final leg of the Triple Crown, which hopes to close out Triple Crown season with an exciting race. There isn't much fanfare about the race after Rich Strike opted out of the Preakness Stakes to remove any chance of a Triple Crown winner in 2022.
The most prestigious race on the flat turf is scheduled for Saturday. Check out our Epsom Derby preview for more information.
Stateside in the US, we're pointing to Gulfstream Park in Florida on Saturday afternoon. Gulfstream has ten races worth $321,000 on the dirt, turf, and synthetic surface. Head below for our free Gulfstream Park picks on June 4, 2022.
Race 6
(1) October Time
+160 (8/5)
(2) Valhalla Air Base
+350 (7/2)
(4) Volte Face
+2000 (20/1)
(5) Kick in the Gas
+500 (5/1)
(6) Reyna de Verano
+3000 (30/1)
(7) Linguini
+1500 (15/1)
(8) Forty Flash
+1000 (10/1)
(9) Assert Dominance
+1200 (12/1)
Race 6 is a mile and 70 yards on the all-weather track for a modest purse of $20,000 this afternoon. Expect Valhalla Air Base and October Time to get involved in this short sprint to the wire.
Valhalla Air Base is a one-time winner in ten assignments. He won back on November 14, 2021, at Woodbine in Toronto, and winless in seven races since then.
In his last three, he's finished 2nd, 3rd, 3rd. Valhalla Air Base was expected to win his most recent trip on May 22.
However, he settled for 2nd behind Jealous Boyfriend by 3 ¼ lengths for a $17,000 purse. More was expected.
A lot is expected out of October Time in this one. October Time is dangerous from the inside rail. He is 2nd, 1st, 5th in his previous three attempts.
October Time struck with a ¾ length win in a $19,000 race on May 1. The colt returned on May 15 only two weeks later, placing 2nd in a $20,000 event by a length.
A drop down in distance to 4 ½ furlongs should suit him this afternoon.
Race 7
(1) Span of Control
+350 (7/2)
(2) Vancouver d'Oro
+1000 (10/1)
(3) Frolic Man
+500 (5/1)
(4) Dirt Road Dollars
+450 (9/2)
(5) Negligence
+1500 (15/1)
(6) Sensei Lawrence
+140 (7/5)
Post Time: 4:16 p.m. EST
Distance:7 Furlongs
Purse:$31,000
Race 7 is $31,000 covering 7 furlongs on the dirt. Look at Span of Control and Sensei Lawrence to get involved at the wire.
Span of Control has finished 2nd, 5th, 1st in three events in his career. In his most recent trip, Span of Control placed 2nd behind Unified Conquest by a neck for $35,000.
That was nice, but not as nice as a 1 ¼ length $21,000 win. He hasn't been as solid up in class, but from the inside, expect him to be competitive for a $31,000 prize.
Sensei Lawrence is a one-time winner with a winning trip on February 25. This was three races back, with Sensei Lawrence scoring by 6 lengths for a $35,000 purse.
In his latest showing, Sensei Lawrence placed 2nd behind Paco's Pico by ¾ lengths for $35,000. Down to a $31,000 race, this looks like a race for Sensei Lawrence to win.
Race 9 – Ginger Punch Stakes
(1) Tracy Ann's Legacy
+1000 (10/1)
(2) Passion Plus
+1000 (10/1)
(4) Demurely
+2000 (20/1)
(5) Hardly Social
+3000 (30/1)
(6) Lovely Luv
+300 (3/1)
(7) Key Biscayne
+600 (6/1)
The $65,000 Ginger Punch Stakes is a small stakes race at Gulfstream this afternoon. Lovely Luv and Sugar Fix are strong contenders to go in with a stakes win.
Lovely Luv is 4 for 34 and she has appeared in three straight stakes races in her last four attempts. During that time, the mare is 5th, 4th, 9th, 1st with a winning run on January 22 in the $75,000 Sunshine Filly and Mare Turf Stakes.
That was a promising run for a 2 ¼ length win, but Lovely Luv hasn't been in the same form since then. She hasn't been in the top-3 in three races.
In her last try, Lovely Luv finished 5th for a $52,000 purse on April 16. Up to $65,000, this should be tough having to deal with Sugar Fix.
Sugar Fix is 10 for 26 and has graded experience on her resume. She has seen the best competition in this field.
In her last four, she's gone 5th, 4th, 2nd, 1st. In her most recent attempt, the mare finished 5th in the $100,000 Sand Springs Stakes on April 2.
Despite the loss, Sugar Fix had an impressive speed rating of 100. If she's running like that in this one, she shouldn't have trouble finding the winner's circle.