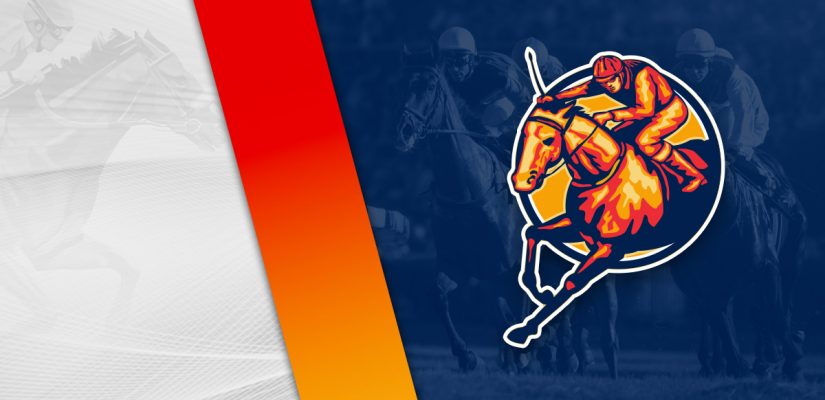 BetOnline will put on seven races for wagering on Thursday afternoon and evening. It isn't the most notable card in action, with Fair Grounds Race Course and Gulfstream Park the biggest tracks online.
However, the biggest races are at Turfway Park this afternoon. Turfway Park has the $100,000 Phoenix Gold Cup and $100,000 Cotton Fitzsimmons Mile on the card in the desert.
The biggest race this upcoming weekend is at Tampa Bay Downs. Tampa has the $400,000 Lambholm South Tampa Bay Derby (Gr. 2) on Saturday.
Our first stop on Thursday is at Gulfstream Park. The Florida track has nine races worth $381,000 on the card today. Head below for our best Gulfstream Park picks on March 10, 2022.
Race 3
(1) High Press
+500 (5/1)
(2) Valhalla Air Base
+250 (5/2)
(3) Awesome Family
+1000 (10/1)
(4) Admiral Truffles
+300 (3/1)
(5) The Red Man
+2000 (20/1)
(7) Unimpeached
+2000 (20/1)
Post Time: 2:01 p.m. EST
Distance: 5 ½ Furlongs
Purse:$28,000
Race 3 is a $28,000 event covering 5 ½ furlongs on the all-weather track. Look at Admiral Truffles and Toretto to do well in this one.
Admiral Truffles is 1 for 13 and in the best of form recently. He finished 4th, 2nd, 1st in his previous three attempts.
In his most recent attempt, Admiral Truffles beat Fivefingerdiscount by 5 ¼ lengths in a $25,000 assignment on February 12.
That was a good one after placing 2nd behind Awesome Family by ¾ lengths for $25,000. Up to $28,000, we'll see against Toretto.
Toretto is 1 for 8 and needs a class drop here. He is 7th, 5th, 5th in his last three races, 5th in his most recent in a $36,000 assignment.
Prior to that one, Toretto finished 5th for $38,000 on December 17. Toretto won a $52,000 race on September 26.
The $28,000 level looks like a winnable spot for Toretto.
Race 5
(1) Bell of the Ball
+450 (9/2)
(3) Pretty Persuasive
+180 (9/5)
(4) Siempre Elegante
+800 (8/1)
(5) Egyptian Bride
+500 (5/1)
(6) First to Act
+600 (6/1)
Post Time: 3:05 p.m. EST
Distance: 7 Furlongs
Purse:$60,000
Race 5 covers 7 furlongs on the dirt for a $60,000 purse. Pretty Persuasive and Equal Pay should get into the mix in the stretch run.
Pretty Persuasive is taking on the first race of her career Thursday afternoon. The $100,000 filly has to be considered on her debut.
Her workouts have been encouraging, with times of under 50 seconds in seven of eight 4-furlong attempts. She looks like a contender as a first-time runner.
Equal Pay is DNF, 8th, 2nd in three races. The filly placed 2nd behind I'm Perfect Too by a neck for a $100,000 purse. That was impressive.
If the same form sticks for Equal Pay, this should be another winnable assignment. Open to even more improvement, take Equal Pay seriously on these terms.
Race 6
(1) Game Boy Benny
+800 (8/1)
(2) Krammy Boy
+2000 (20/1)
(3) Ohio Eagle
+2000 (20/1)
(4) Face of Victory
-125 (4/5)
(5) Doo Wop Don
+600 (6/1)
(6) Uncork the Bottle
+350 (7/2)
Post Time: 3:35 p.m. EST
Distance:6 Furlongs
Purse:$24,000
Race 6 covers 6 furlongs on the dirt for a $24,000 purse. Consider playing Uncork the Bottle and Face of Victory as serious contenders to win at this level.
Uncork the Bottle is 6 for 23 and 1st, 3rd, 4th in his previous three assignments. The gelding scored a 6 ¾ length win in a $24,000 purse.
He most recently finished 4th in a $24,000 assignment on January 27. More is going to be required on Thursday, but the skill is there at least.
Face of Victory is 8 for 35 and in the best form right now. He's 1st, 1st, 2nd, 1st in his previous four attempts.
Face of Victory is coming off a 1 length win for a $24,000 purse on January 27. He's dominated this class, finishing in the top-2 in seven straight and four wins.
This looks like a good spot for the No. 4 to get home. The competition here isn't the toughest.