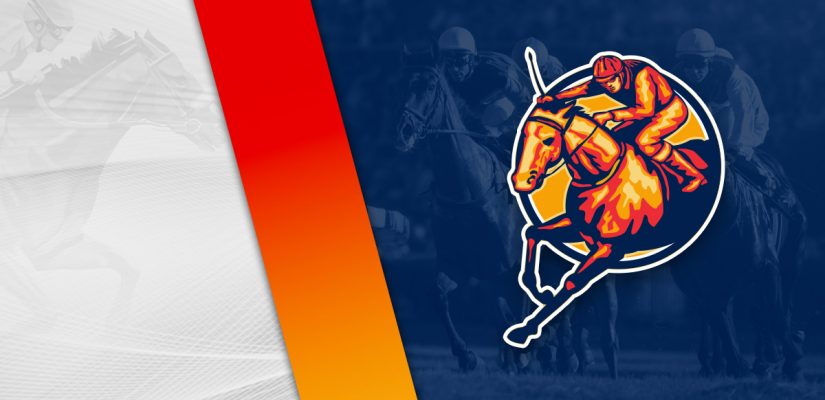 Back at the racetrack on Thursday, we have more horse racing picks at TheSportsGeek. The card is heating up as we get closer to Preakness Day at Pimlico Race Course on Saturday. The Preakness is scheduled for later in the day in Baltimore.
There are only nine horses participating in the Preakness Stakes in the second leg of the Kentucky Derby. Epicenter is the clear favorite after Rich Strike stole a win from him at Churchill Downs.
Our first plays on Thursday is at Gulfstream Park in Florida. Gulfstream has eight races worth $291,000 this afternoon. Head below for our best Gulfstream Park picks on May 19, 2022.
Race 2
(1) Worlds On High
+300 (3/1)
(2) Pure Speight
+800 (8/1)
(3) Perfect Picture
+400 (4/1)
(4) Frosted Armour
+250 (5/2)
(5) Barone Cesco
+350 (7/2)
(6) Partner's Hope
+500 (5/1)
Race 2 is a $33,000 event covering 5 furlongs on the turf. Look at Frosted Armour and Worlds On High to be top players in the second race.
Frosted Armour is a one-time winner in 11 attempts. The colt is in good form recently, with consistent outings through the past few months.
He is 2nd, 3rd, 2nd in his previous three attempts. In his last race, Frosted Armour placed 2nd behind Tiz Romantic by 4 lengths for a $33,000 prize.
That was a good one after showing 3rd for $34,000 on March 20. He's going to be competitive in Race 2.
Worlds On High is going in the wrong direction after a win as a rookie on September 18, 2020. Frosted Armour has been lightly used in his career after a 2 ½ length win for a $41,500 win.
He came back in October to place 2nd behind Drain the Clock by 1 length in a $43,000 race. Drain the Clock is a quality runner with no faults with the loss.
In his reappearance on February 11, Worlds On High showed 3rd in a $38,000 event. Back over a year later, Worlds On High looks good in workouts. The colt was timed at 47.80 over 4 furlongs on May 4.
Look at Worlds On High with Chantal Sutherland aboard on Thursday afternoon.
Race 5
(1) Rowdy Jess
+2000 (20/1)
(2) Love Me Archie
+1500 (15/1)
(3) The Best Distance
+400 (4/1)
(4) Mean Machine
+350 (7/2)
(5) Street Facts
+1000 (10/1)
(8) Cadet Corps
+800 (8/1)
Race 5 is likely on between Mean Machine and Tulfarris on the turf. Mean Machine has a win in 18 races, with a victory on July 6, 2021. He's winless in nine races since then.
Mean Machine has finished 8th, 3rd, 3rd in his latest three attempts. After showing 3rd in a $28,000 event on March 20, Mean Machine struggled in 8th on April 16 for a $26,000 prize.
He's capable of doing much better than this, so we'll see if Mean Machine can bounce back to form. Tulfarris has a win in 26 races, so this gelding doesn't have the best strike rate, either.
That said, Tulfarris is a $100,925 gelding that has participated in tough races. He's 3rd, 5th, 2nd in his past three outings.
In his most recent race, Tulfarris showed 3rd in a $33,000 assignment as the favorite. This was disappointing. However, down to $26,000, expect Tulfarris to finally find a race that he can handle.
Race 6
(1) Let's Be Honest
+600 (6/1)
(2) Awesome Annmarie
+500 (5/1)
(3) Shes All Woman
+140 (7/5)
(4) Kozy Dreams
+350 (7/2)
(6) Sophia's Storm
+1200 (12/1)
(7) Stone Beauty
+800 (8/1)
Post Time: 3:51 p.m. EST
Distance:6 ½ Furlongs
Purse:$48,000
Race 6 is a $48,000 event covering 6 ½ furlongs on the dirt. I'm taking Kozy Dreams and Shes All Woman seriously in this one.
Kozy Dreams is 6 for 24 and can find back-to-back wins on Thursday. The mare finished 1st, 4th, 2nd, 3rd, 2nd in her previous five outings.
She is coming off a $48,000 1-length win on May 7. Kozy Dreams was coming off a 4th place finish on April 15 in a $22,000 event.
If Kozy Dreams runs like that she's not going to the winner's circle, but duplicating her last race will put her close. Shes All Woman is 4 for 35 and a consistent mare.
In her latest four attempts, Shes All Woman finished 2nd, 2nd, 2nd, 1st. Four races back, Shes All Woman beat Patrick's Lass by 4 ¾ lengths in a $28,000 assignment.
The $150,000 mare got close in her next three outings but just missed. In her last showing, Shes All Woman placed 2nd in a $24,000 race. At 6 ½ furlongs, she should appreciate this shorter race.