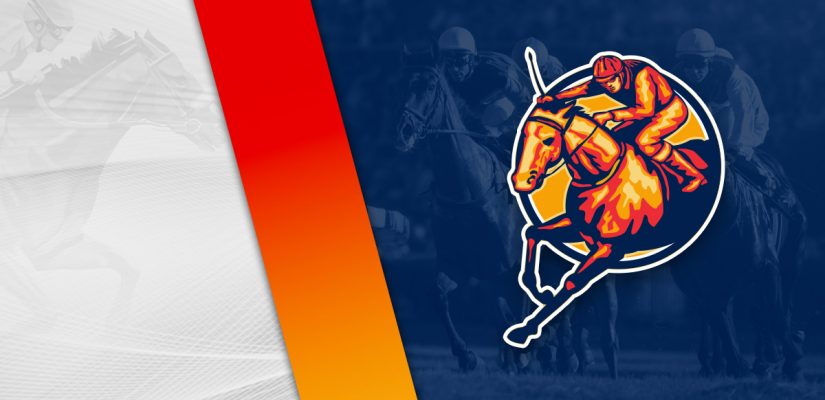 It was a major success at Pimlico Race Course with a four-race sweep. That includes the Preakness Stakes on Early Voting, who kicked free for a 1 ¼ length win. Epicenter fought towards the front, but ran out of room and couldn't catch Early Voting.
Early Voting was much the best and never looked threatened. He was getting tired in the later stages, but Epicenter nor another foe had enough kick to overtake Early Voting. Along with the Preakness winner, we went three for three on the undercard at Pimlico.
The Belmont Stakes Awaits
In the final leg of the Triple Crown, Belmont Park hosts the Belmont Stakes. This is the longest race of the three.
It doesn't appear like the Preakness winner will be pointed to the Belmont. Early Voting may skip the extra distance race, but Derby winner Rich Strike is scheduled to go to New York. On the day after the Preakness, our first look is at Gulfstream Park in Florida.
Gulfstream has nine races worth $278,000. Head below for our best Gulfstream Park picks on May 22, 2022.
Race 2
(1) Volte Face
+600 (6/1)
(2) Valhalla Air Base
+120 (6/5)
(3) Hellfire Bob
+600 (6/1)
(4) Jealous Boyfriend
+800 (8/1)
(5) Wild Texas Tom
+450 (9/2)
(6) Give Me Two Steps
+400 (4/1)
Race 2 at Gulfstream Park covers a mile for a $17,000 purse. Give Me Two Steps and Valhalla Air Base are serious players to win the second at Gulfstream.
Give Me Two Steps is a one-time winner in 12 attempts, with a victory on October 15, 2021. He's winless in six races going into Sunday.
In his latest three outings, Give Me Two Steps finished 5th, 3rd, 5th. He most recently finished 5th on April 8 at Tampa Bay in a $16,000 race.
Valhalla Air Base is 1 for 9 and 3rd in back-to-back attempts on April 10 and May 5. He most recently showed 3rd in a $17,000 event. This was after doing the same in the same class a month earlier.
He's fully capable to improve against this field this afternoon.
Race 7
(1) I'm Prayingforthat
+2000 (20/1)
(2) Sprout Wings
+800 (8/1)
(3) Elusive Uncaptured
+1000 (10/1)
(4) Lucky Girasol
+200 (2/1)
(5) True Atka
+1500 (15/1)
(6) American Tap
+2000 (20/1)
(7) Drinks On Me
+300 (3/1)
(9) Dontmesswithtess
+2000 (20/1)
Race 7 is a $22,000 event covering 5 ½ furlongs on the turf. Drinks On Me and Lucky Girasol should have a big chance.
Drinks On Me is 10 for 47 and worthy of consideration on these terms. He's 2nd, 3rd, 7th in his previous three attempts.
Drinks On Me is coming off a nice bid to place 2nd behind Alizee by a neck for $22,000. Despite the loss, it was a good attempt on April 7.
Lucky Girasol is 7 for 28 and 1st, 2nd, 6th in her previous three attempts. The mare is coming off a win by a head in a $24,000 race on March 19.
That was a nice effort after placing 2nd behind Alizee by a nose in the same grade. Down to $22,000 against this field looks like money for Lucky Girasol.
Race 7
(1) Vexednrelaxed
+350 (7/2)
(2) Sweet Actress
+450 (9/2)
(3) Elusive Uncaptured
+1000 (10/1)
(5) Pardon My Heart
+160 (8/5)
(6) Vanishing Faith
+2000 (20/1)
(7) Rock Along
+1200 (12/1)
(8) Hardly Social
+1200 (12/1)
(9) Dontmesswithtess
+2000 (20/1)
Post Time: 4:27 p.m. EST
Distance:1 Mile
Purse:$22,000
Vexednrelaxed and Pardon My Heart should be the top contenders in this assignment across a mile on the turf. Vexednrelaxed is 1 for 6 and finished 5th, 3rd, 3rd, 1st in her previous four attempts.
She most recently recorded a win on November 20 at Aqueduct in a $48,000 event. Since then, though, Vexednrelaxed hasn't gone back to the winner's circle.
In her latest effort, Vexednrelaxed finished 5th in a $35,000 event on April 8. After that disappointment, it's down in class to $22,000 where she should be more competitive.
Pardon My Heart is 1 for 14 and looking to build on a strong performance recently. Coming off a class drop, she placed 2nd in a $22,000 purse with a half-length loss.
A race earlier, Pardon My Heart finished 6th for a $28,000 purse. She looked more comfortable in the $22,000 race and should like this one versus a weak field.
Her speed reading in her last attempt should put her ahead of the rest. Padon My Heart had an 85 as opposed to a 58 for Vexednrelaxed. I'm confident in the No. 5 to score at the wire.