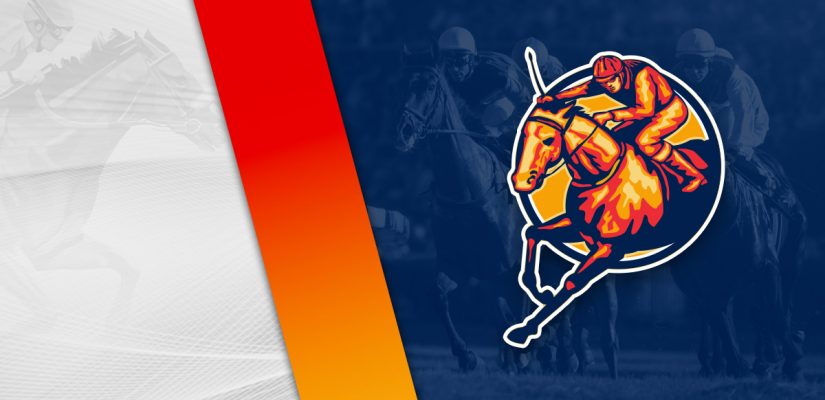 After a profitable day on Wednesday afternoon, we're back looking for more winning ponies on Thursday. Memorial Day Weekend is almost upon us, which is relatively quiet besides the $500,000 Shoemaker Mile (Gr. 1) at Santa Anita Park on Monday.
The final leg of the Triple Crown will conclude with the running of the Belmont Stakes in New York at Belmont Park. Rich Strike is pointing to the Belmont Stakes, while Preakness winner, Early Voting, is looking elsewhere and bypassing the longest race of the Triple Crown.
For our first look on Thursday, we're going to Gulfstream Park in Florida. Gulfstream has eight races worth $267,000 in prize money. Head below for our best Gulfstream Park picks on May 26, 2022.
Race 2
(1) American Express
+1500 (15/1)
(4) Shea On a Mission
+600 (6/1)
(5) Beauty Genius
+500 (5/1)
(6) Shea On a Mission
+600 (6/1)
(7) Beauty Genius
+500 (5/1)
(8) Fillmore East
+400 (4/1)
(9) Daddy's Joy
+200 (2/1)
Race 2 at Gulfstream Park covers a mile on the turf for a $22,000 purse. Look closely at La Rusia and Daddy's Joy to win this race.
La Rusia is 2 for 31 and has some recent success. In her last three outings, she finished 4th, 5th, 1st. La Rusia struck with a 7 ½ length $20,000 win on April 9.
That was a nice performance, but she hasn't made up that same form. In her latest effort, La Rusia finished 4th for a $20,000 purse. More is required to beat Daddy's Joy.
Daddy's Joy has two wins in 14 outings in her career. She is 3rd, 5th, 3rd in her previous three attempts. In her latest start, Daddy's Joy looked fine to show 3rd for a $22,000 prize.
Her speed rating of 81 was the best in this field on Thursday. If she runs a repeat of her most recent race, this should be a winning performance.
Race 3
(1) Royal Kitten
+300 (3/1)
(2) Man On the Moon
+200 (2/1)
(3) Wicked Finn
+250 (5/2)
(4) Noble Empire
+500 (5/1)
(5) Felix the Fox
+800 (8/1)
(6) Hoping Henry
+1000 (10/1)
Onward to Race 3, which is a $26,000 assignment covering 7 furlongs on the dirt. Good work should be expected from Royal Kitten and Man On the Moon.
Man On the Moon has a couple of wins in 18 events. He has finished 5th, 4th, 5th, 2nd in his previous four attempts.
Man On the Moon put a solid race together on January 12 to place 2nd behind Critical Threat by 1 ½ lengths in a $41,00 race. However, Man On the Moon has seen degrading form since then.
Royal Kitten is 2 for 6 and likely the best bet to win. The gelding has finished 3rd, 1st, 11th, 1st in his previous four outings.
He most recently showed 3rd in a $20,000 assignment on April 24 after a win a few weeks earlier. Royal Kitten beat Momza by 1 ¾ lengths for a $19,000 purse. That was impressive.
The No. 1 is the most consistent in this field and she is getting good value. I'd look towards her for a win bet.
Race 7
(1) Morgan Point
+600 (6/1)
(2) Stormy Pattern
+450 (9/2)
(3) God is Love
+800 (8/1)
(4) Steal Sunshine
+180 (9/5)
(5) The Skipper Too
+250 (5/2)
(6) Double Play King
+800 (8/1)
(7) Desert Ruler
+1500 (15/1)
Post Time: 4:27 p.m. EST
Distance:1 Mile
Purse:$38,000
Race 7 is our final stop at Gulfstream this afternoon. Look for The Skipper Too and Steal Sunshine to put big runs together in Hallandale Beach.
The Skipper Too is a one-time winner in 12 attempts. He's finished 7th, 2nd, 2nd in his previous three outings. In his latest start, The Skipper Too found the $150,000 Oaklawn Stakes too tough.
The Skipper Too finished 7th after placing 2nd in a $106,000 and $54,000. Down in class to $38,000, The Skipper Too is going to be competitive with a chance to win.
Steal Sunshine has graded experience after an appearance in the $1,000,000 Florida Derby on April 2. It didn't go as planned, finishing 6th, but good experience versus tough foes.
He came back on April 30th to finish 3rd in a $38,000 event. Despite the loss, Steal Sunshine has looked great in morning workouts.
He was most recently timed at 59.26 seconds at 5 furlongs on May 17. This looks like the best runner.