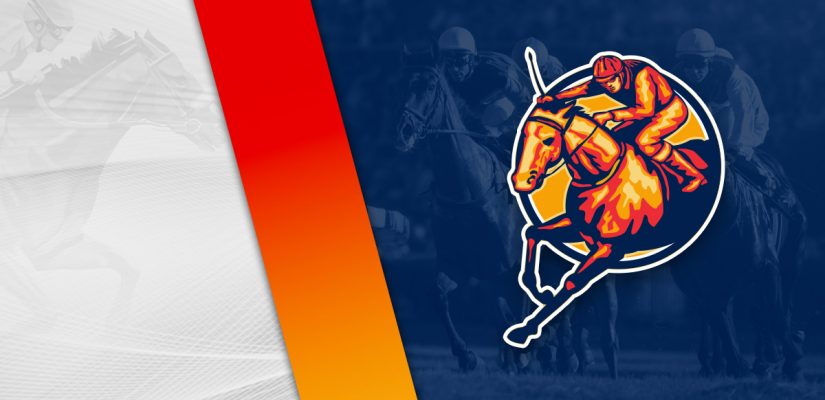 We're out east for two cards on Saturday afternoon. Belmont Park and Gulfstream Park look like good places to be on Saturday. This isn't a big stakes day, with the feature saved for Monday on Memorial Day Weekend.
The $500,000 Shoemaker Mile (Gr. 1) is scheduled for Monday afternoon at Santa Anita Park. Santa Anita is the feature track on Monday.
Go to our Belmont Park page for more horse racing picks on Saturday afternoon. Gulfstream Park has 12 races worth $444,000 in Hallandale Beach.
Head below for our best Gulfstream Park for May 28, 2022.
Race 3
(2) Serenade a Kitten
+200 (2/1)
(3) Centless Drama
+350 (7/2)
(4) Classy of Course
+1200 (12/1)
(6) Isadorable Aida
+450 (9/2)
(7) Lovin Livin
+2000 (20/1)
(8) Isla Bonita
+500 (5/1)
Race 3 is a $25,000 event covering a mile on the dirt. Consideration for Centsless Drama and Serenade a Kitten doesn't look like a bad play.
Centsless Drama is a three-time winner in 26 events. The mare finished 5th, 7th, 6th in her previous three assignments.
In her latest start, Centsless Drama was 5th for a $31,000 purse on May 6. Prior to that start, the mare finished 7th for a $36,000 purse on April 1.
A drop in grade should do Centsless Drama well. Serenade a Kitten could be too tough regardless, though.
Serenade a Kitten is 4 for 18 and looking for better after finishing 3rd, 4th, 3rd in his previous three performances. The filly most recently showed 3rd for a $28,000 prize on May 7.
She's coming off a strong workout and should appreciate being upped from 7 ½ furlongs to a mile.
Race 9
(2) Starlite Walker
+180 (8/5)
(3) Badbadbobby
+600 (6/1)
(4) Proud Contender
+600 (6/1)
(5) Ben Copenhagen
+450 (9/2)
(6) Hey Porter
+800 (8/1)
(7) Hoorayhoorayhooray
+1000 (10/1)
In Race 9 at Gulfstream, we have a 6 ½ furlong event for a $33,000 purse. Expect Mitico and Starlite Walker to have a good presence in this one.
Mitico is a one-time winner in seven attempts, finishing 3rd, 3rd, 1st in his previous three races. Three races ago, Mitico went in for a $35,000 win by 4 ½ lengths.
That was an impressive attempt from Mitico, but showed 3rd in two races since then. In his latest start, he showed 3rd for a $35,000 purse.
Starlite Walker is 2nd, 1st, 5th, 4th in his career. He most recently placed 2nd behind The Distractor by 2 ½ lengths for a $34,000 purse. That was a decent race after a win in March.
Starlite Walker beat Mr. Extension by 1 length for a $32,000 purse. The gelding held up well and would have another win today with a repeat performance.
Race 10
(1) Elusive Treat
+800 (8/1)
(3) Grainger County
+250 (5/2)
(5) Dr. Duke
+2000 (20/1)
(6) No Que No
+1200 (12/1)
(8) Henry's World
+800 (8/1)
Post Time: 5:50 p.m. EST
Distance:1 Mile
Purse:$51,000
For our final selection at Gulfstream Park, we have a mile of racing for a $51,000 purse. Grainger County and Sayyaf should get after it in the stretch run.
Grainger County is 5 for 17 and is in consistent form recently. He can't be ignored in this one after finishing 3rd, 2nd, 1st, 1st in her previous four attempts.
The gelding most recently showed 3rd for a $43,000 prize. That was a fine performance, but he'll need his March 11 form.
Grainger County beat Smiling Teufles by 1 ½ lengths in a $35,000 assignment. It's going to be tough against Sayyaaf either way.
Sayyaaf is 8 for 20 and coming off a hat-trick with three straight wins. He also has stakes experience.
In five of his previous six outings, Sayyaaf has a win, most recently on March 9 for a $61,000 purse. That was a solid trip for a 2 length victory.