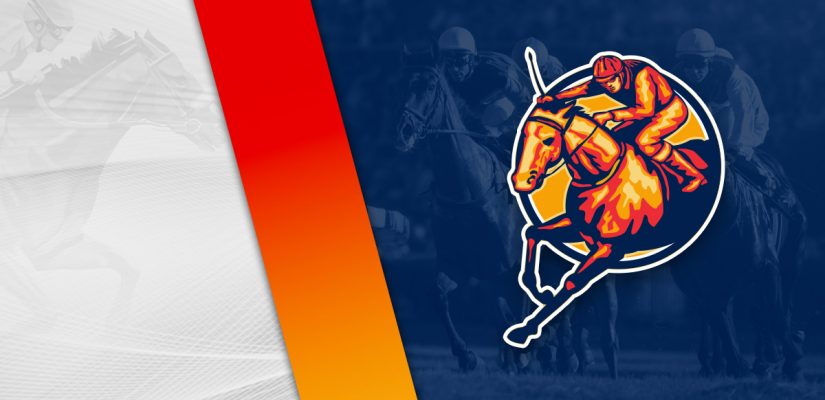 Sunday has arrived and there isn't much to get excited about today when it comes to stakes racing. Yesterday was a rare Saturday where there wasn't much either.
The weekend before the Belmont Stakes is relatively quiet, but Memorial Day does provide some fun with a Breeders' Cup Challenge Race. The $500,000 Shoemaker Mile (Gr. 1) at Santa Anita Park begins the load road to the Breeders' Cup in November.
One Last Triple Crown Race
With a different winner for the Kentucky Derby and Preakness Stakes, the shine isn't as bright on Belmont Park. However, it should be a good race, and Rich Strike is back in the fold.
We're playing Gulfstream Park and Belmont Park again on Sunday. Gulfstream has seven races worth $246,000 in Florida. Head below for our best Gulfstream Park picks on May 29, 2022.
Race 2
(1) Sir Aggravator
+250 (5/2)
(2) Ocean Ride
+400 (4/1)
(5) Personal Meadow
+800 (8/1)
(6) Heals the Soul
+140 (7/5)
We will start at Race 2 with a $17,000 prize covering 5 ½ furlongs. Look closely at Sir Aggravator and Heals the Soul for a winner in the second at Gulfstream Park.
Sir Aggravator is 2 for 13 and 2nd, 6th, 3rd, 5th, 1st in his previous five attempts. The gelding is coming off a solid race, placing 2nd behind Flipping Fish by a neck for $17,000.
That was an improvement from Sir Aggravator after he finished 6th on April 1 in a $24,000 event. Expect Sir Aggravator to have a chance in another $17,000 race.
Heals the Soul has finished 5th, 1st, 1st, 3rd, 2nd in five races. The gelding recorded back-to-back wins on October 21 and March 13.
In his latest win, Heals the Soul beat Sun Striker by 2 ¾ lengths for a $22,000 purse. He regressed to 5th on April 17 for a $43,00 prize.
That was too tough, but back down to $17,000, expect Heals the Soul to go back to the winner's circle.
Race 6
(2) Sweet Pearl
+800 (8/1)
(3) Bion Magic
+160 (8/5)
(5) Beauty Queen
+500 (5/1)
Race 6 is a $20,000 purse covering 7 furlongs on the dirt. Tee Up and Bion Magic make plenty of appeal in the sixth at Gulfstream.
Tee Up is 6 for 50 and she is in good shape going into Sunday. The mare has finished 4th, 5th, 1st, 1st, in her previous four outings.
In her latest outing, Tee Up wasn't in the best form, though, finishing 4th in a $20,500 event on April 30. He most recently won an $18,0000 race by 3 ¼ lengths in March.
Bion Magic is 4 for 19 and finished 3rd, 6th, 1st in his previous three. In his most recent, Bion Magic showed 3rd in a $20,500 event on April 30.
He struck three races back in a $19,000 event by 5 lengths. That was too easy. This race on Sunday shouldn't be too easy, but Bion Magic should edge clear.
Race 9
(1) Built Different
+800 (8/1)
(2) Running Legacy
+1000 (10/1)
(3) Demogorgon
+400 (4/1)
(4) Republique
+350 (7/2)
(5) Empress Ellie
+1200 (12/1)
(7) Keen Kingdom
+500 (5/1)
(8) Love Her Lots
+200 (2/1)
Post Time: 5:19 p.m. EST
Distance:1 Mile 70 Yards
Purse:$51,000
Race 9 is a mile and 70 yards for a $51,000 purse. Look at Republique and Love Her Lots as potential winners.
Republique made good on her debut with a 1 length win for a $50,000 win on April 14. This was not a surprise given her solid workouts.
She has been clocked at 47.35 and 49.20 seconds in her last two 4-furlong workouts. It seems as if Republique has a good opportunity to make it back-to-back wins to open her career.
Love Her Lots is 3 for 7 and has to be taken seriously. She has stakes experience after making her stakes debut on May 7.
Love Her Lots showed 3rd in the $75,000 Honey Ryder Stakes. This was after beating Demogorgon by 2 ½ lengths for a $38,000 prize.
For the best value bet, I'm leaning towards Republique in Race 9.